120 Special People Quotes To Praise Their Uniqueness
Emily Grant
0
16 min

read
108
We all have those special people who make our lives meaningful, and I think it's time to show them how much we cherish them.
To complete that task, I've read tons of beautiful life quotes on the web to collect the best special people quotes I could find.
My list of thoughtful and motivational quotes about these precious souls contains the perfect wording to show them how unique and special they are.
Let's start!
Top 20 Special People Quotes
1. "In life, there is always that special person who shapes who you are, who helps to determine the person you become." — Molly Ringwald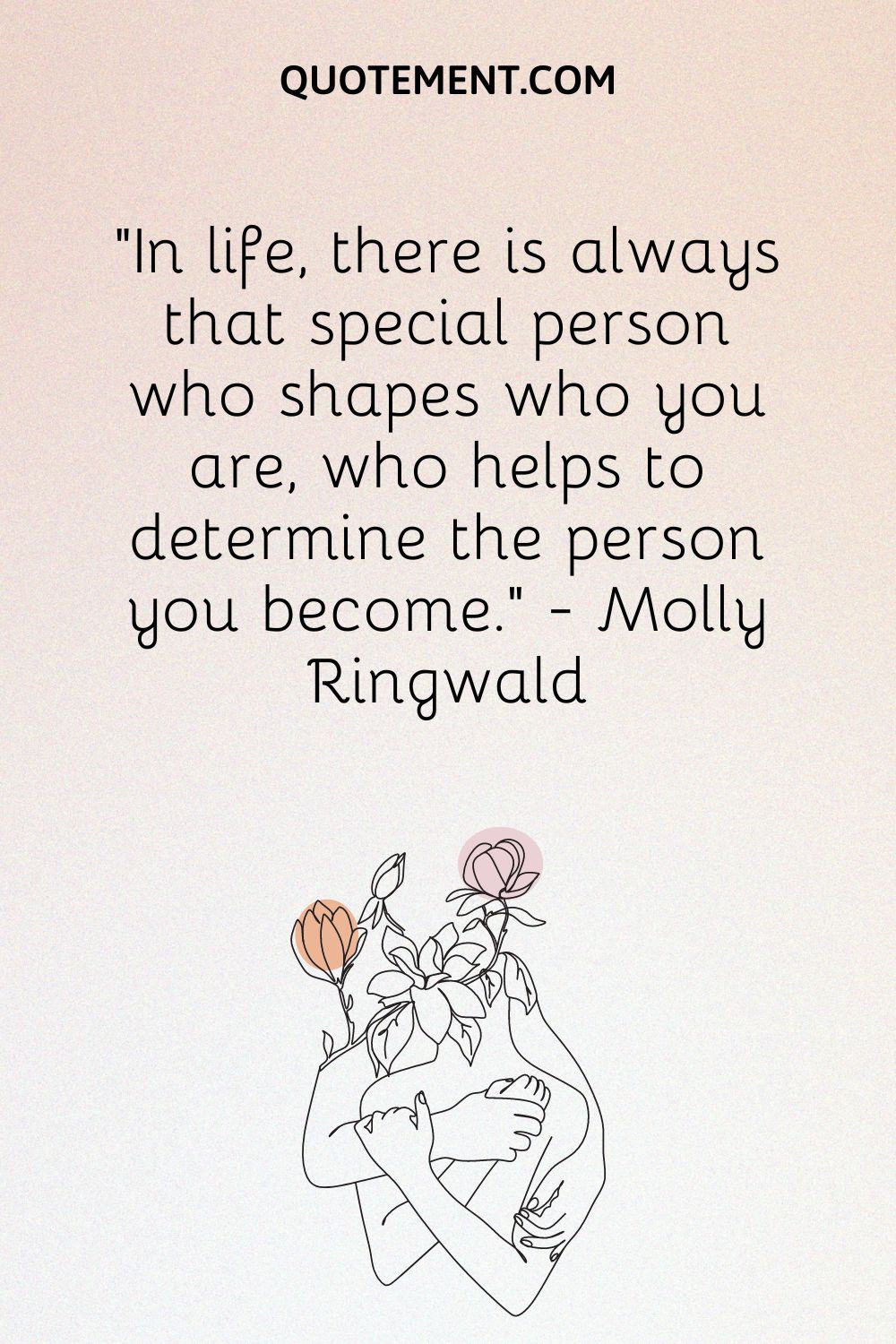 2. "Love is a hidden treasure. You never know you have it until someone special reveals it." — Debasish Mridha
3. "Some people make the world special just by being in it." — John Green
4. "It's hard when you miss people. But you know if you miss them, that means you're lucky. It means you had someone special in your life, someone worth missing." — Nikki Schiefelbein
5. "If I could give you one thing in life, I would give you the ability to see yourself through my eyes, only then would you realize how special you are to me." — Frida Kahlo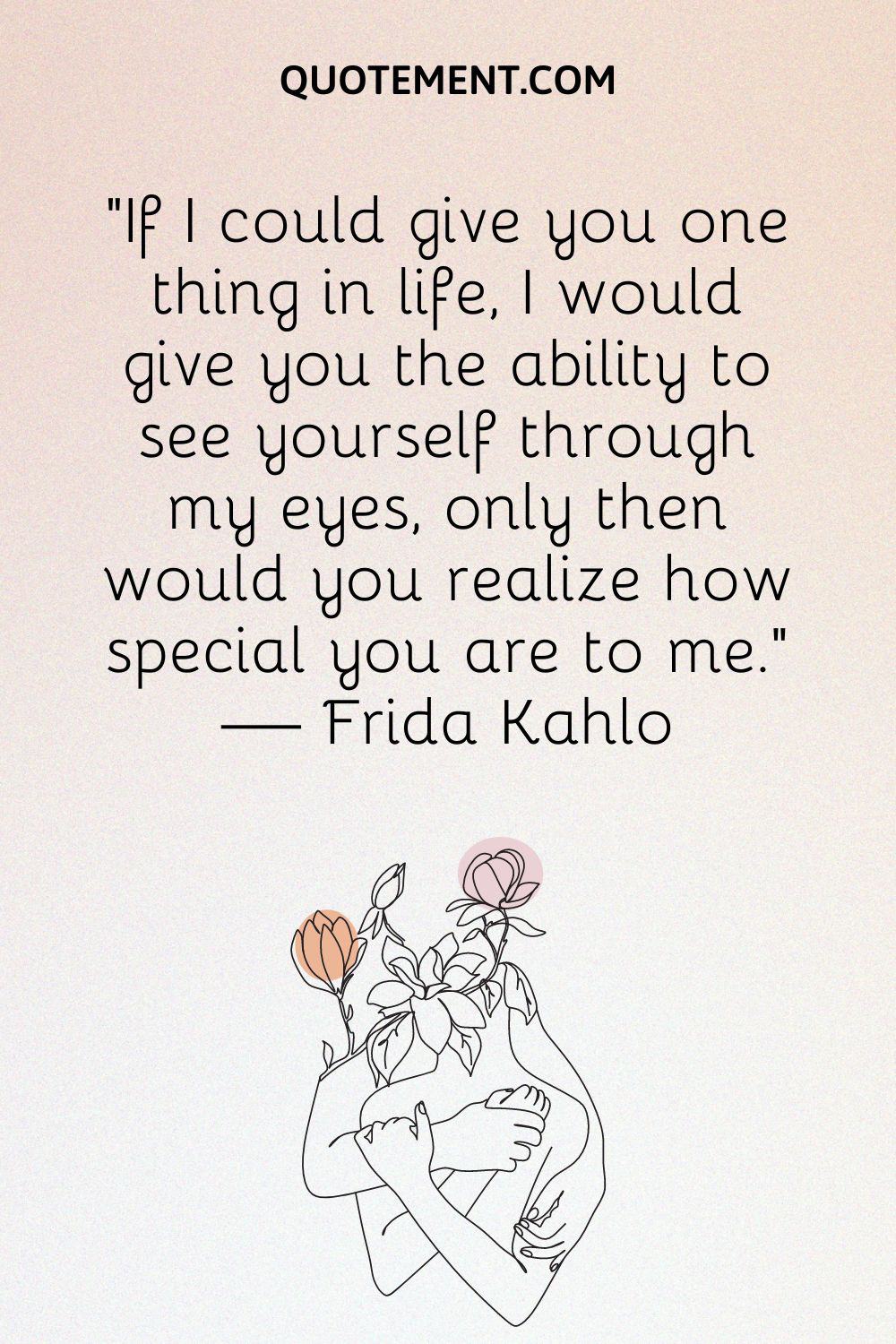 6. "It takes someone very special to help you forget someone very special." — Erich Segal
7. "It's so great to find that one special person you want to annoy for the rest of your life." — Rita Rudner
8. "You are none of a kind. You shine and sparkle different from others." ― Hiral Nagda
9. "Lots of people want to ride with you in the limo, but what you want is someone who will take the bus with you when the limo breaks down." — Oprah Winfrey
10. "We can all create a sunset, but it takes someone special to create a new dawn." — Anthony T. Hincks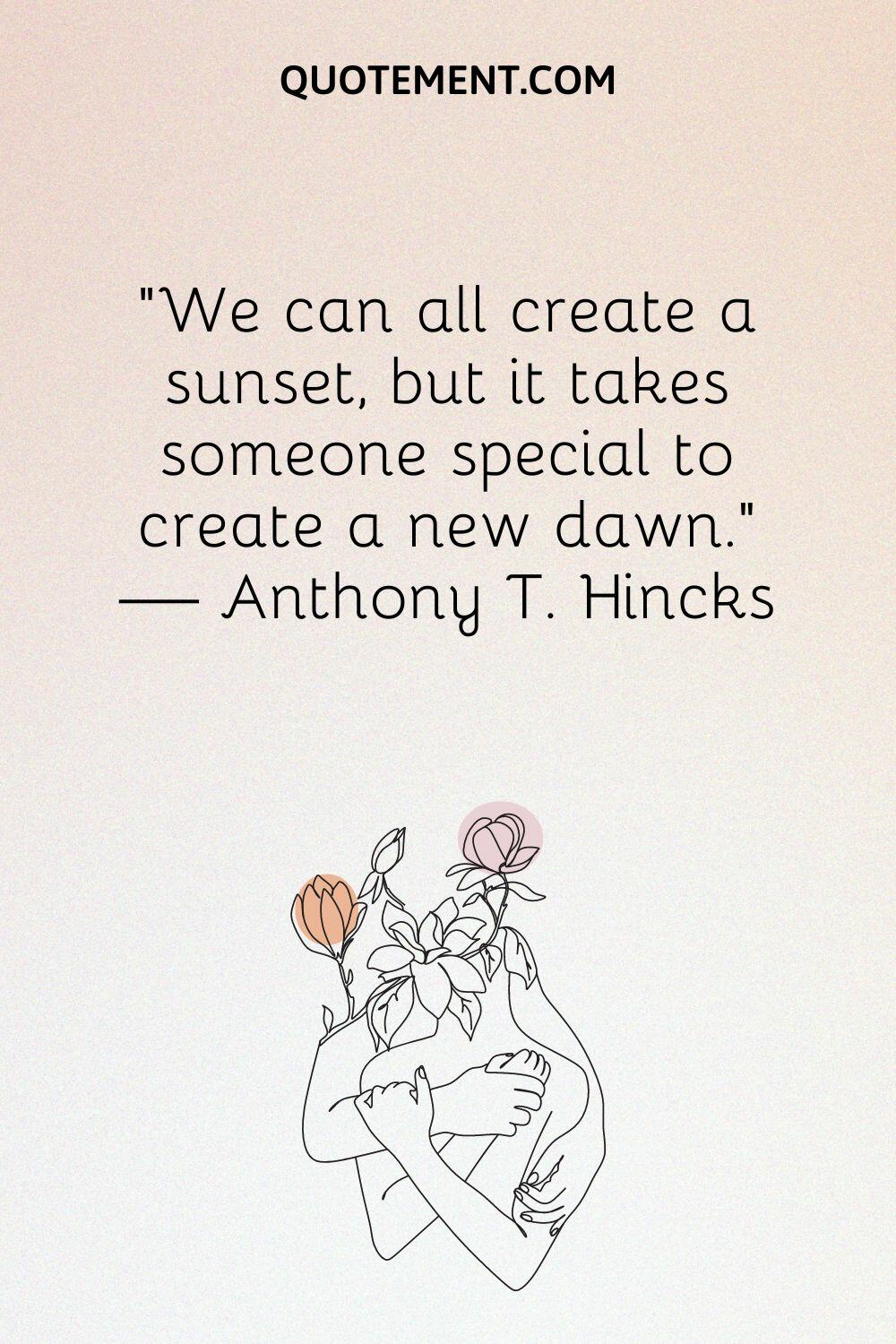 11. "You know you have met someone special when everything you thought you believed is being challenged. Things you thought you would never do, you find yourself doing." — Bob Marley
12. "Don't sell yourself short; you are your best asset." ― Matshona Dhliwayo
13. "What makes you special is you, and you are different from the next person." — Janet Jackson
14. "You don't belong to the average. Extraordinary has your name engraved on it." ― Hiral Nagda
15. "Anyone can make you happy by doing something special, but only someone special can make you happy without doing anything." — Cathy Durden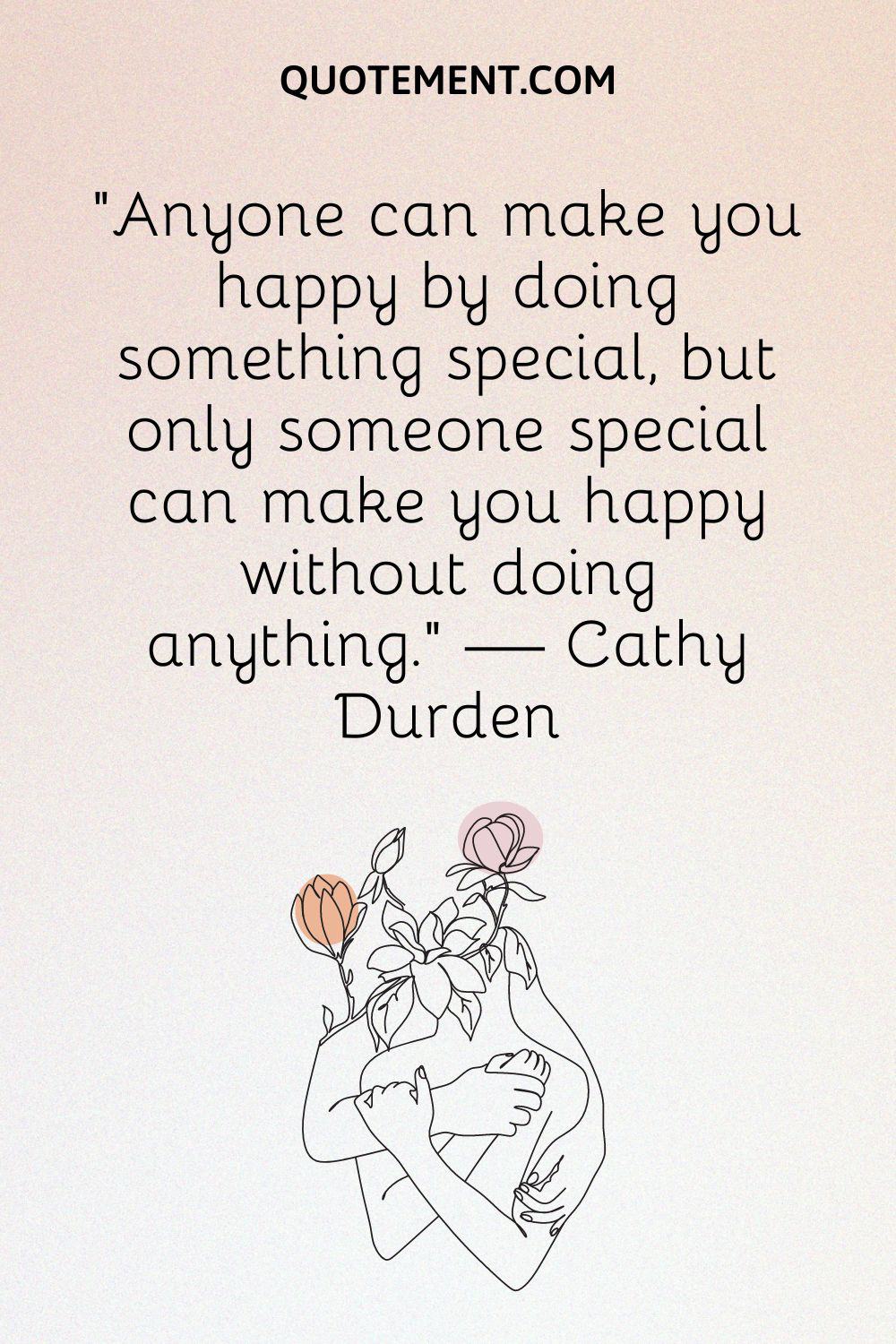 16. "When life gives you someone very special, you don't have to dream anymore." — M.F. Moonzajer
17. "Feel special because you are." ― Debasish Mridha
18. "How difficult it must be to leave a place called home, along with all the bittersweet memories attached, for someone special and later on visit the same place as a guest." — Swati Kumar, 'The Great Indian Dilemma'
19. "Sometimes we meet someone and feel like we have known them all our lives." ― Avijeet Das
20. "You are a special flower blossoming among many; without you, the garden is incomplete." — Matshona T. Dhliwayo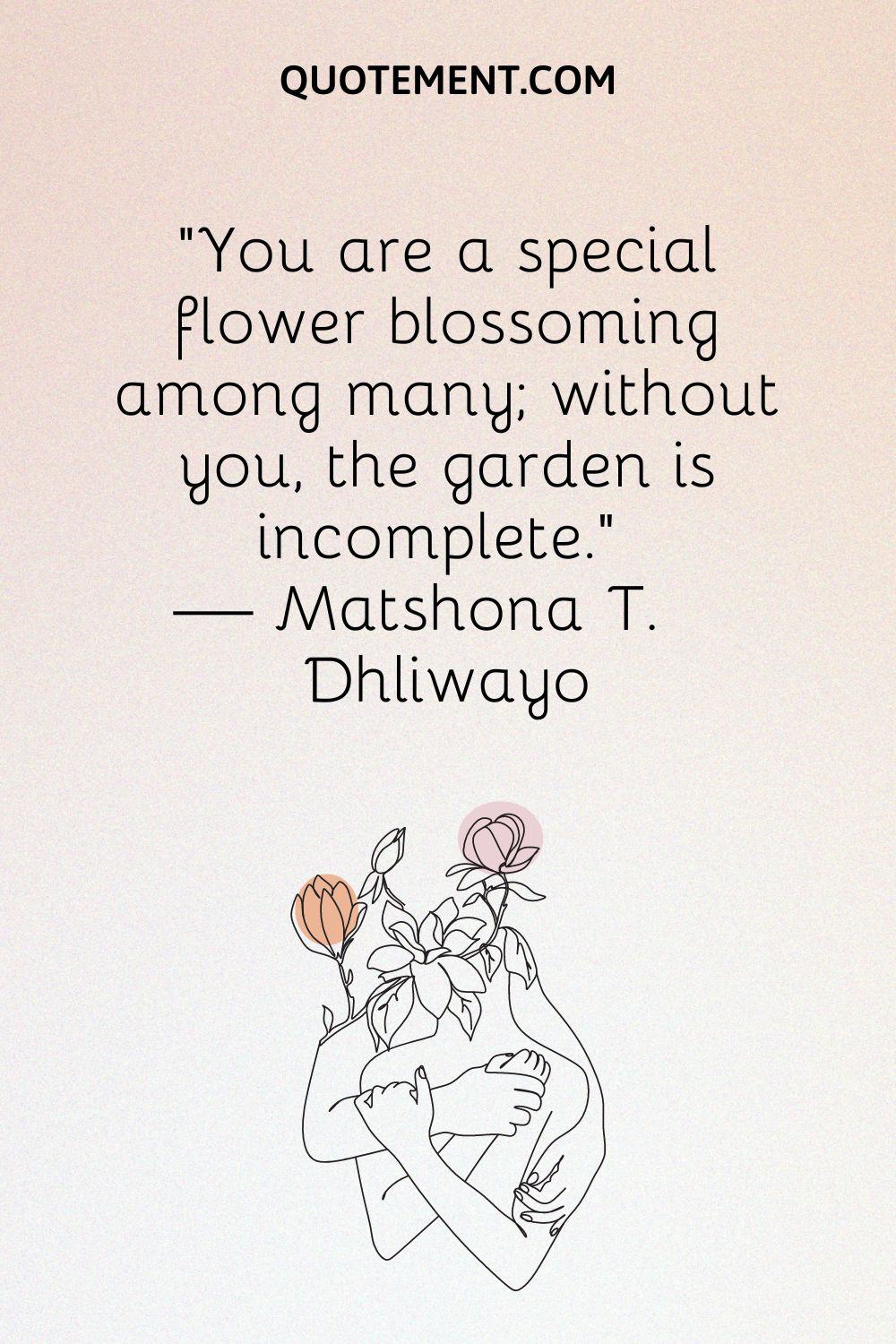 See also: 130 Beautiful Short Flower Quotes To Add Colors To Your Day
Special Person Quotes
1. "You know someone is very special to you when days just don't seem right without them." — John Cena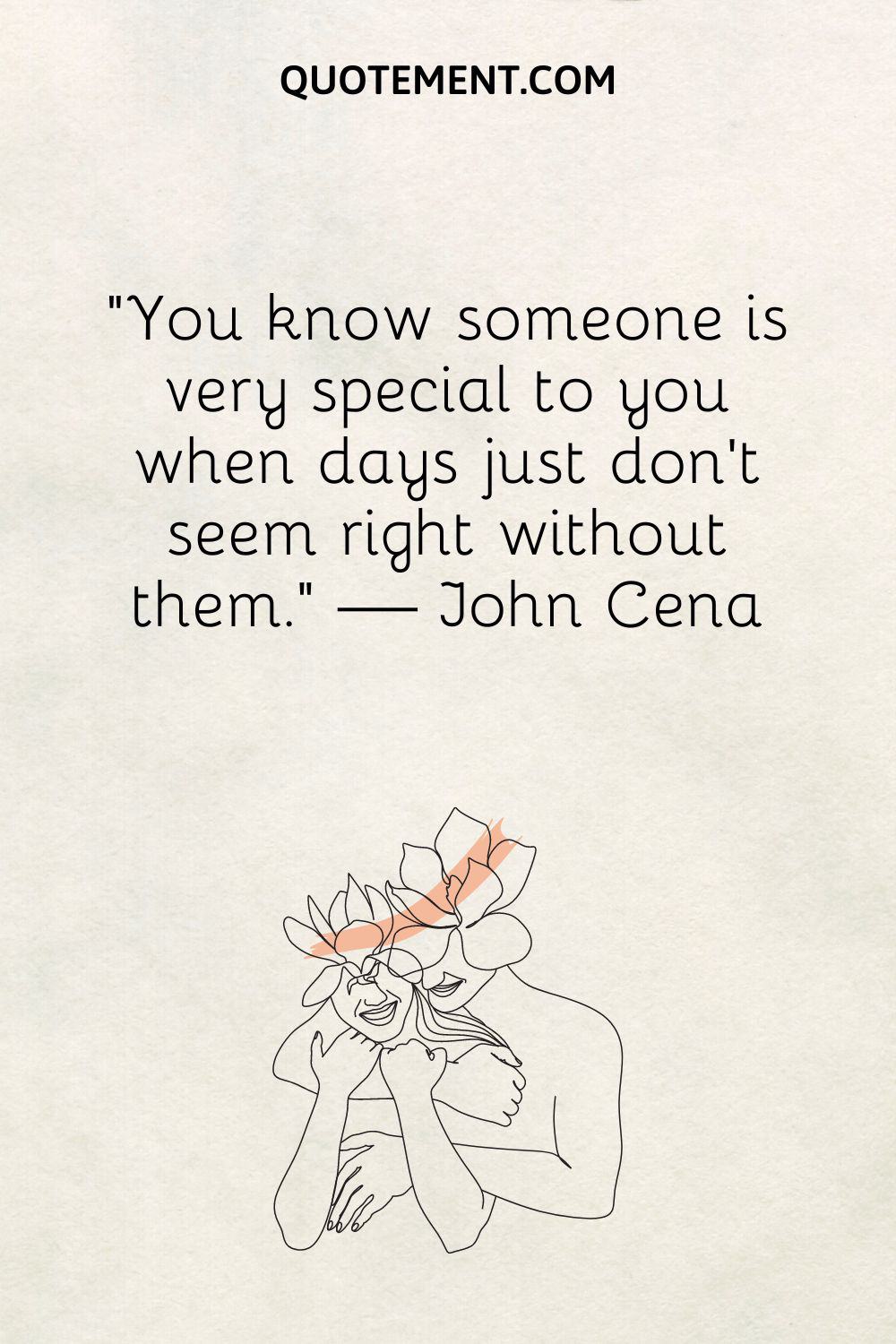 2. "For that one person in life, we all break our rules." ― Garima Soni
3. "A friend is the one who comes in when the whole world has gone out." — Grace Pulpit
4. "I don't think you will ever fully understand how you've touched my life and made me who I am. I don't think you could ever know just how truly special you are that even on the darkest nights, you are my brightest star." — Erica Jong
5. "If you could look into my heart, how quickly you would see the special place you hold there and how much you mean to me." — Ron Tranmer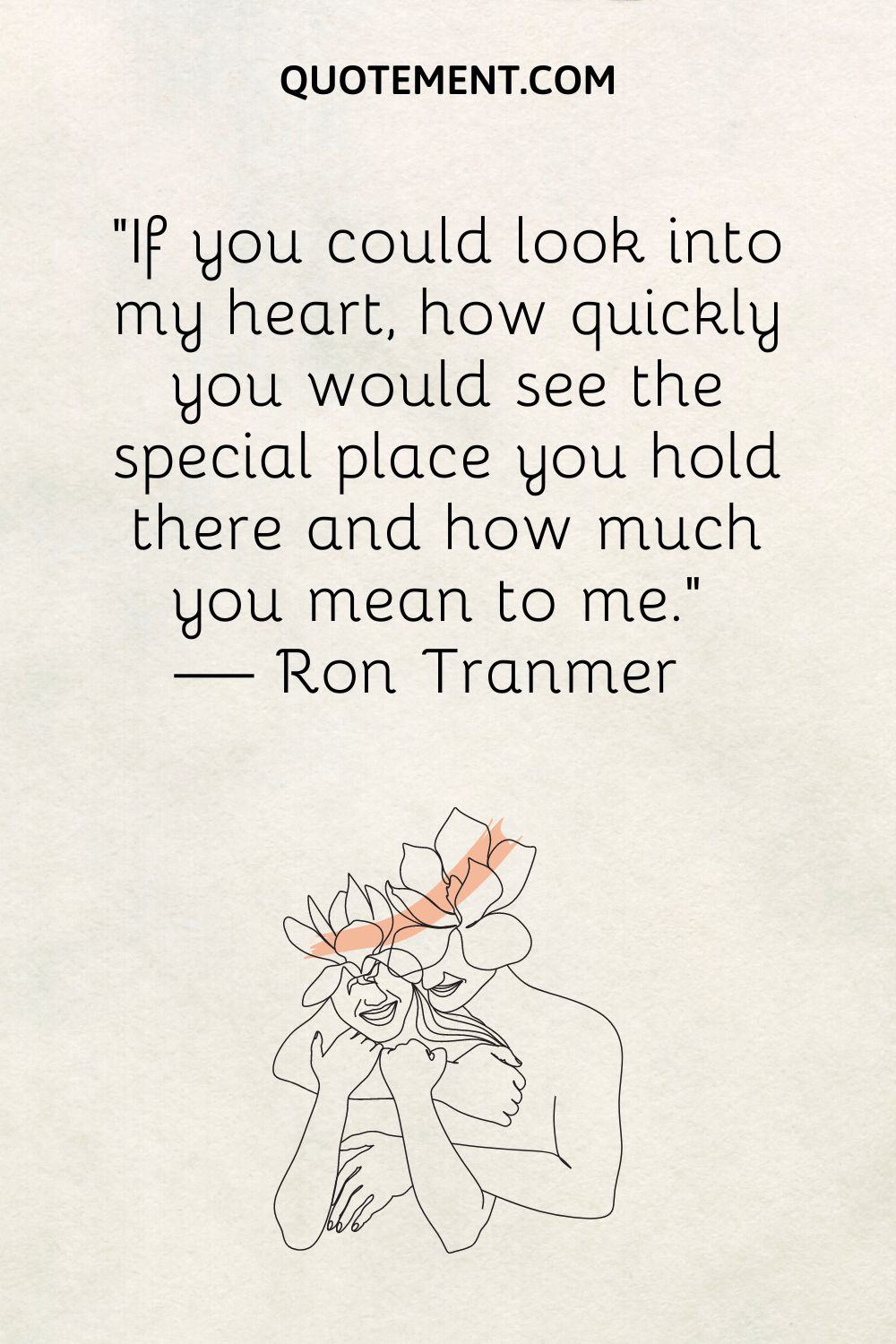 6. "When I was thinking of you, I realized all the positive influences you had on my life, thank you." — B. Rivers
7. "You are special. You're the most special person in the world to me." — R.K. Lilley
8. "I hope you know that you made today a very special day by just your being you. There's no one in the whole world like you." — Fred Rogers, A Beautiful Day In The Neighborhood
9. "The world is full of many wonders, you are one of them." — Matshona Dhliwayo
10. "When you meet someone special, you'll know. Your heart will beat more rapidly, and you'll smile for no reason." — Unknown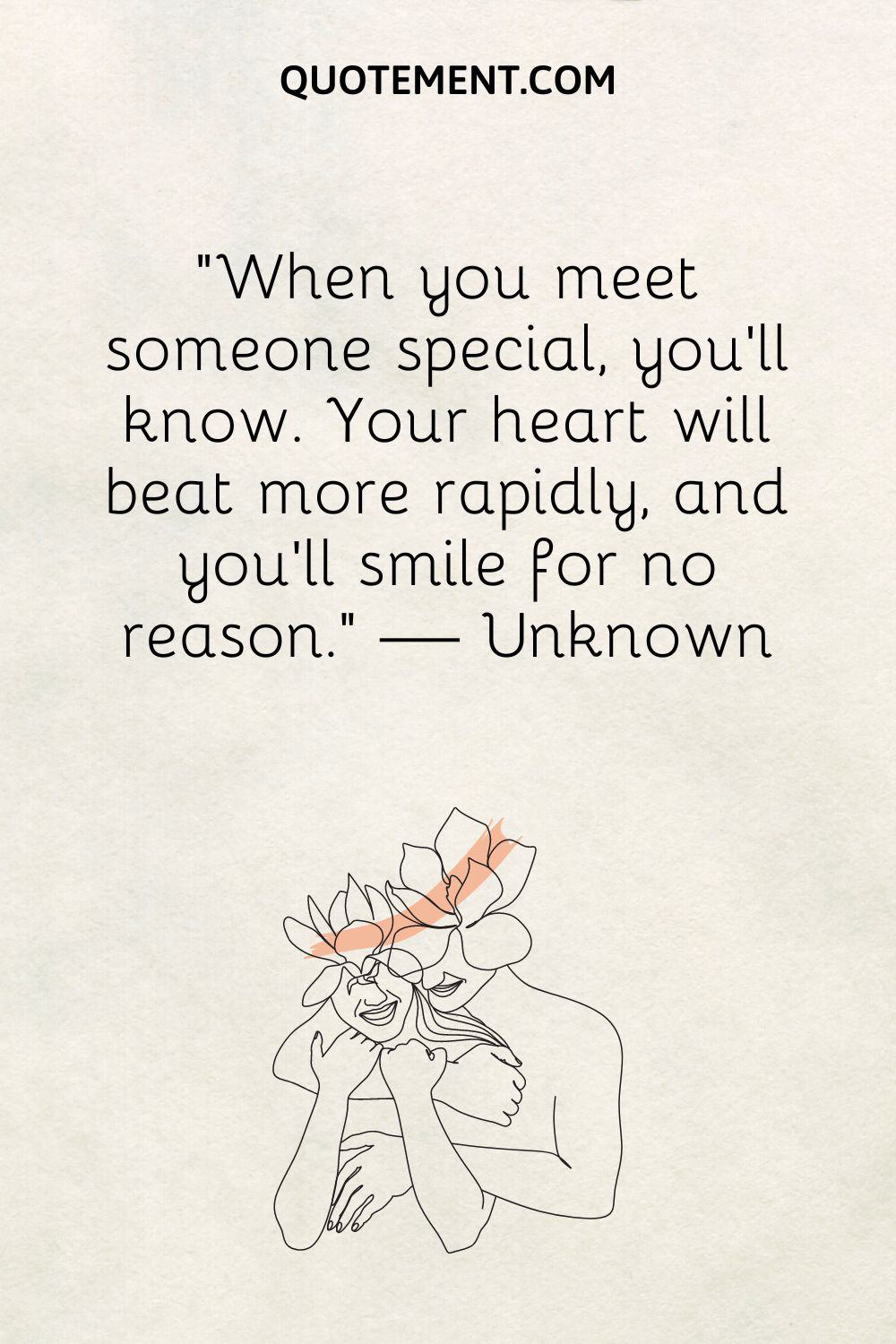 11. "You, I just want you to know that you're very special, and the reason I'm telling you is that I don't know if anyone else ever has. No one is you. That is what makes you special." — Rhea Freeman
12. "Wealth, health, fame, and living hold no appeal without you by my side and in my life. You are a wonder. I am blessed to have you in my life." — Unknown
13. "You are a special individual. Nobody can be you. You can rise to a greater height." — Lailah Gifty Akita, The Alphabets Of Success
14. "Thank you for everything you have done for me, for all the times I forgot to tell you how I feel about you and how special you are to me." — Unknown
15. "Don't be afraid to go that extra mile for someone special because that person will go the extra mile for you." — Ben Kalcher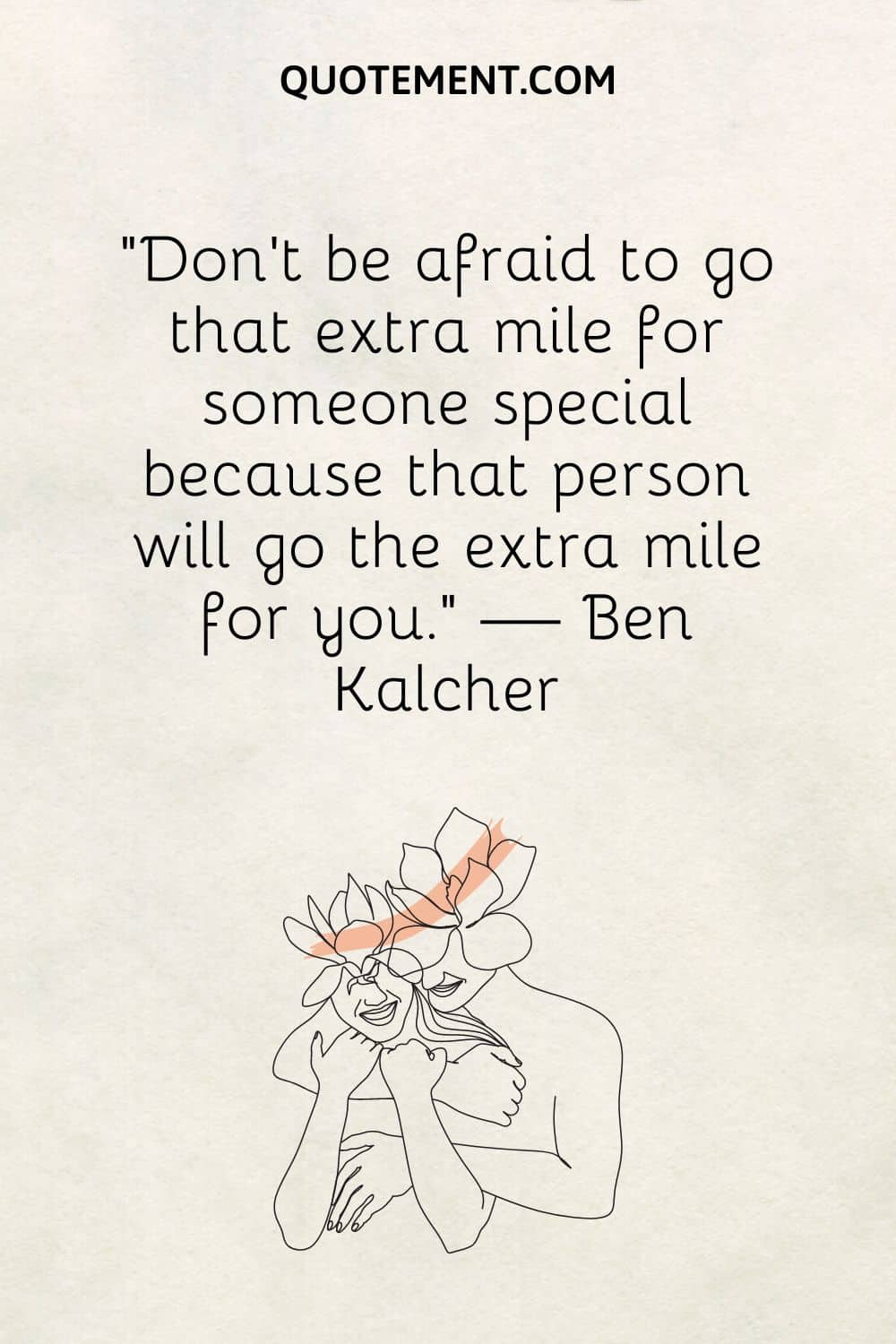 16. "Anything is possible when you have the right people there to support you." — Misty Copeland
17. "You are something — and someone — very special. You really are. No one else in this entire world is exactly like you. You're a one-of-a-kind treasure, uniquely here in this space and time." — Douglas Pagels
18. "You can make miracles happen because you are a fragment of the Universe. You are stardust. You are special." — Unknown
19. "The way you carry yourself is beautiful and special." — Unknown
20. "Every single person is sacred. Sacred means special, precious, a treasure of true beauty. That means you." — Amy Leigh Mercree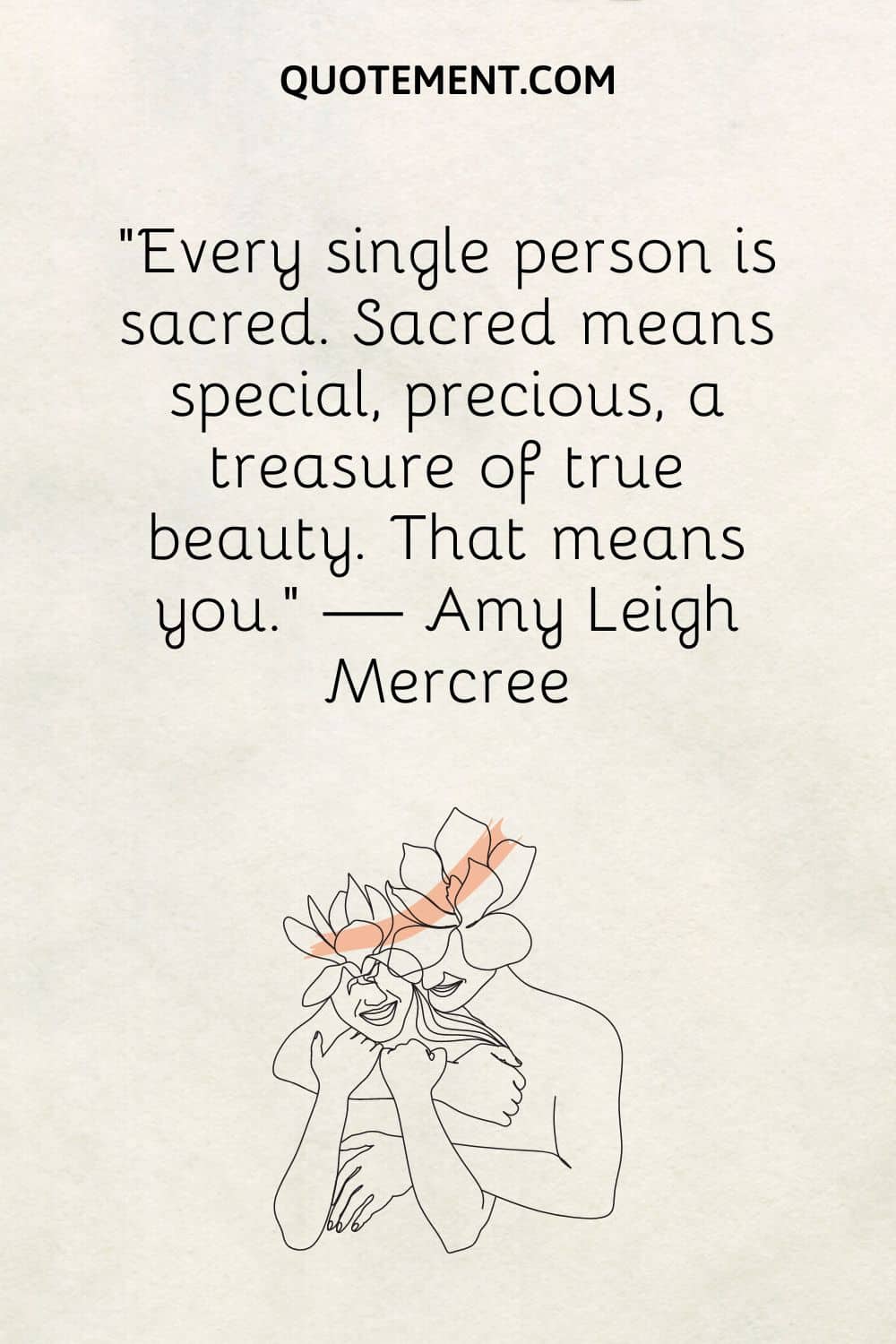 Love Quotes For Someone Special
1. "You are the finest, loveliest, tenderest, and most beautiful person I have ever known, and even that is an understatement." — F. Scott Fitzgerald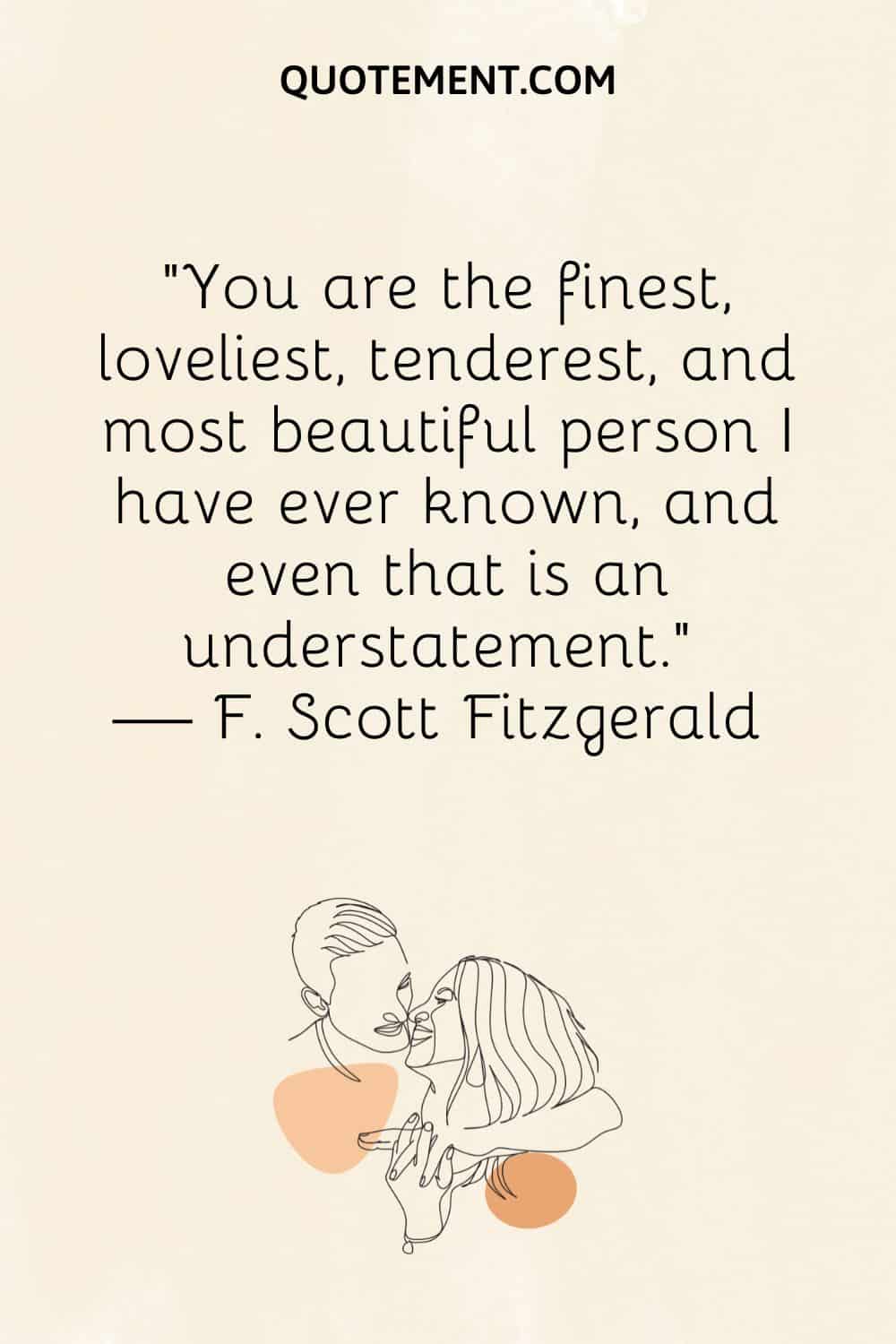 2. "Ever wondered how in the world of 7.9 billion people, I found you even with a distance of 7249 kilometers between us? Universe says you are special, way more than you think." — Unknown
3. "Without you in my arms, I feel an emptiness in my soul. I find myself searching the crowds for your face – I know it's an impossibility, but I cannot help myself." — Nicholas Sparks
4. "Before the day I met you, life was so unkind. But you're the key to my peace of mind." — Aretha Franklin, '(You Make Me Feel Like) A Natural Woman'
5. "If you live to be a hundred, I want to live to be a hundred minus one day, so I never have to live without you." — A. A. Milne, 'Winnie the Pooh'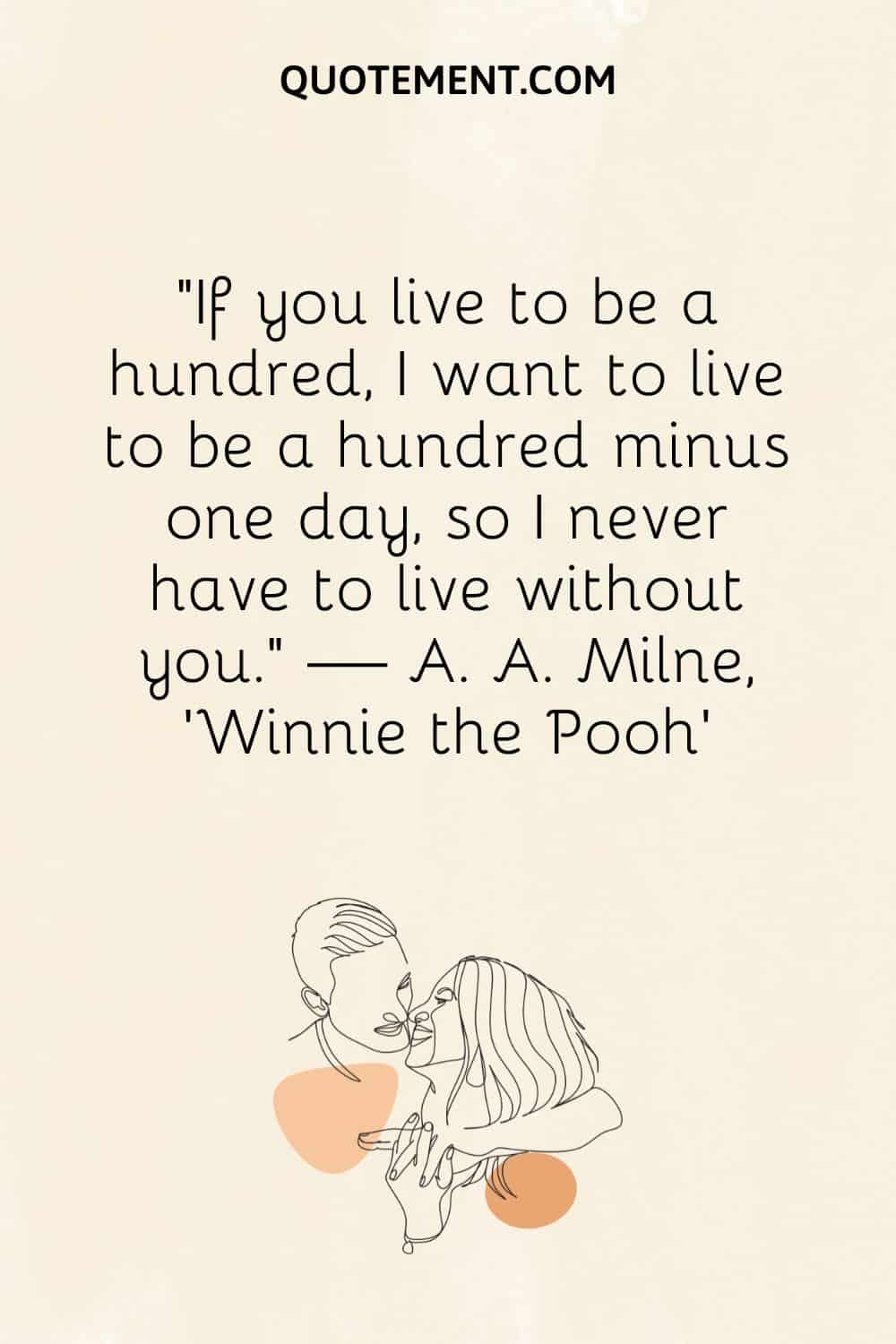 6. "I remember the first day I ever looked into your eyes and felt my entire world flip." — Unknown
7. "I seem to have loved you in numberless forms, numberless times… In life after life, in age after age, forever." — Tagore
8. "I would rather spend one life with you than face all the ages of this world alone." — J.R.R. Tolkien, 'Lord of The Rings'
9. "I wish I could turn back the clock. I'd find you sooner and love you longer." — Unknown
10. "I cannot say how much I love you and how special you are to me. All I can say is that you complete me, and my world is full of happiness whenever I am with you." — Unknown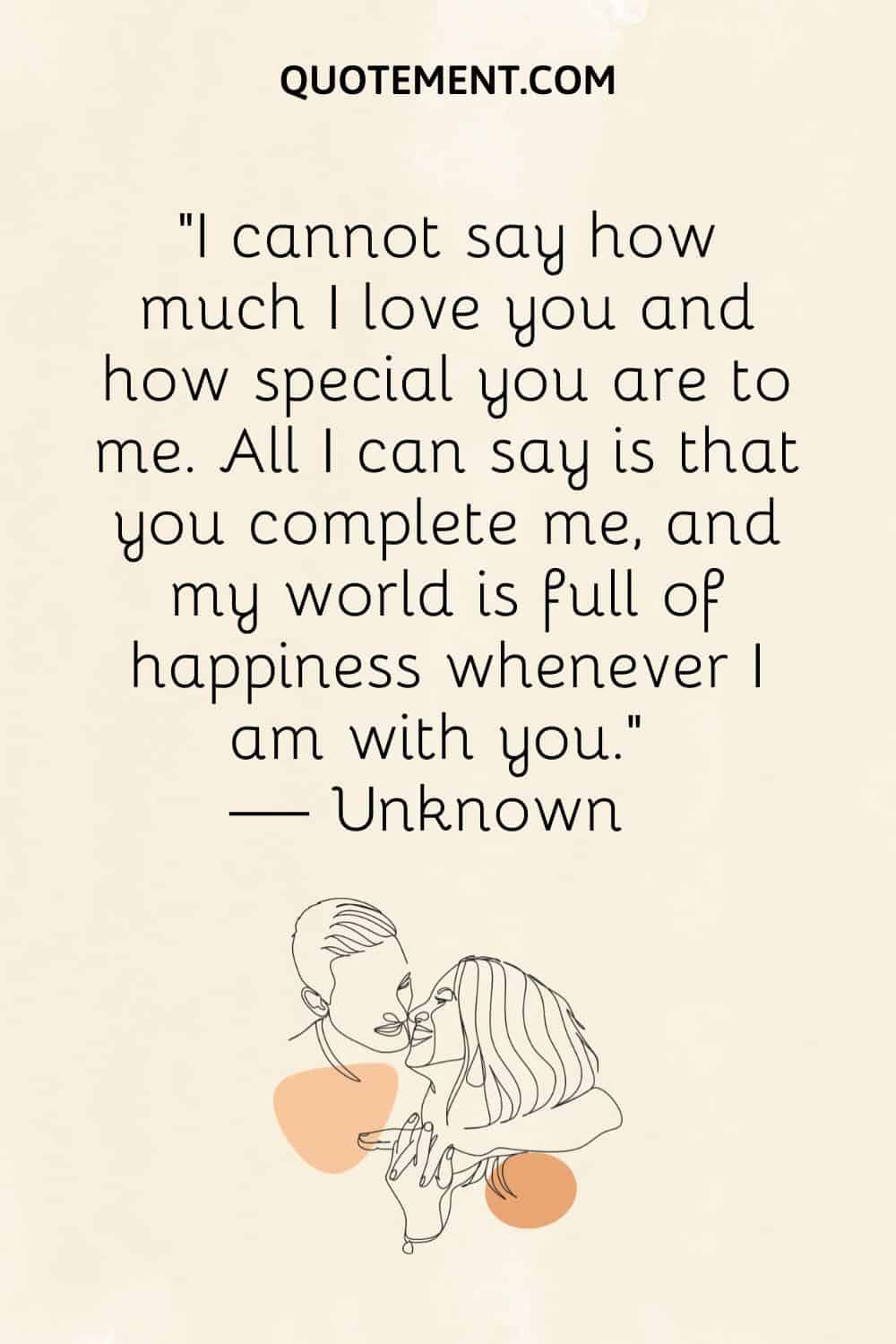 11. "Some people search their whole lives to find what I found in you." — Unknown
12. "The reason I love you is not because you are special like nobody I've ever met before. It is because nobody has made me feel more special than anybody ever did before you." — Catherine Ward
13. "I'll never ask you to change for me because you are perfect just the way you are." — Unknown
14. "The best love is the kind that awakens the soul; that makes us reach for more, that plants the fire in our hearts and brings peace to our minds. That's what I hope to give you forever." — Nicholas Sparks, 'The Notebook'
15. "I choose you. And I'll choose you over and over and over. Without pause, without a doubt, in a heartbeat. I'll keep choosing you." — Unknown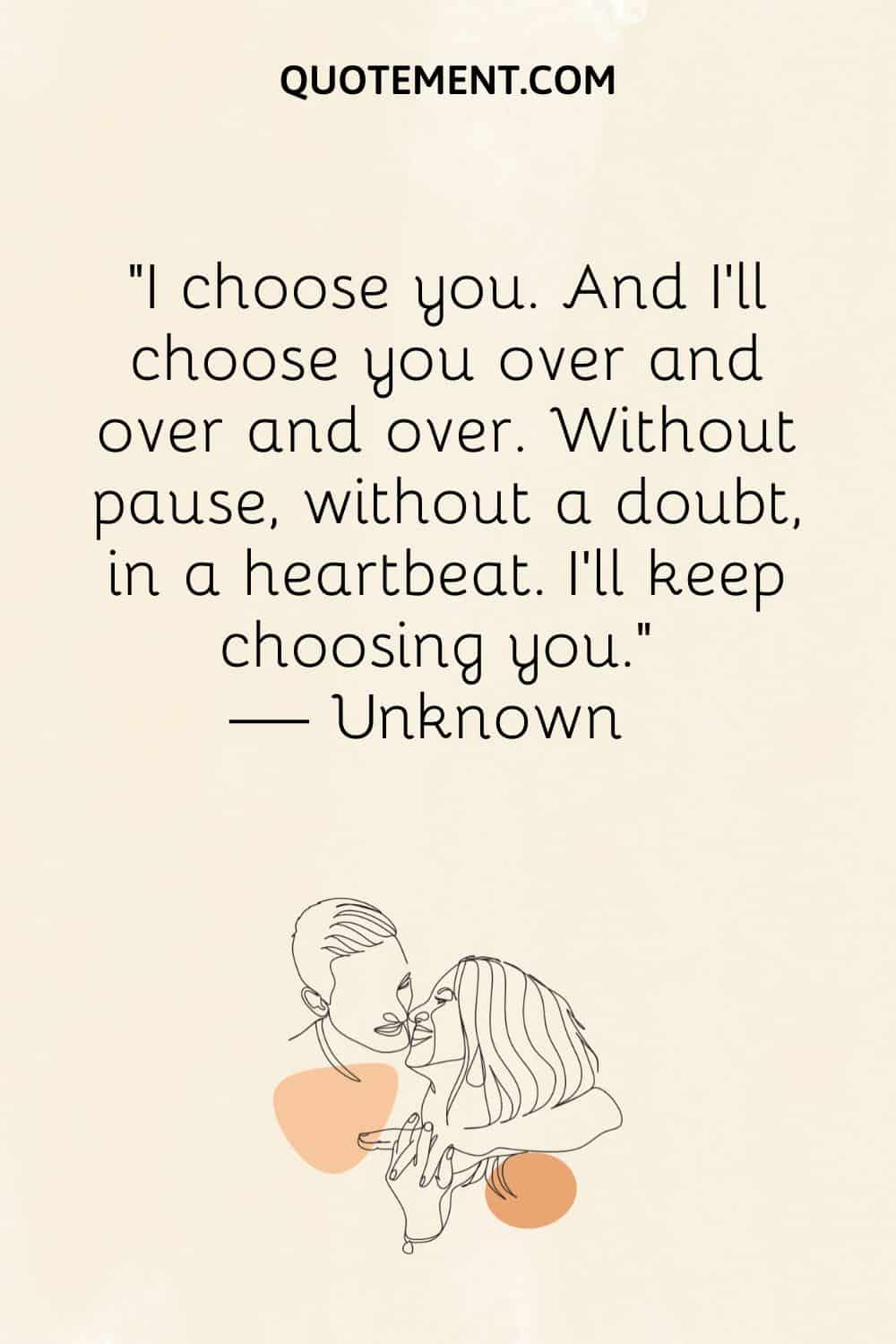 16. "I never want to stop making memories with you." — Pierre Jeanty
17. "So, I love you because the entire universe conspired to help me find you." — Pablo Coelho
18. "I love you, and that's the beginning and end of everything." — F. Scott Fitzgerald
19. "I love you, and I don't want to lose you. My life has been better since the day I found you." — Unknown
20. "I saw that you were perfect, and so I loved you. Then I saw that you were not perfect, and I loved you even more." — Angelita Lim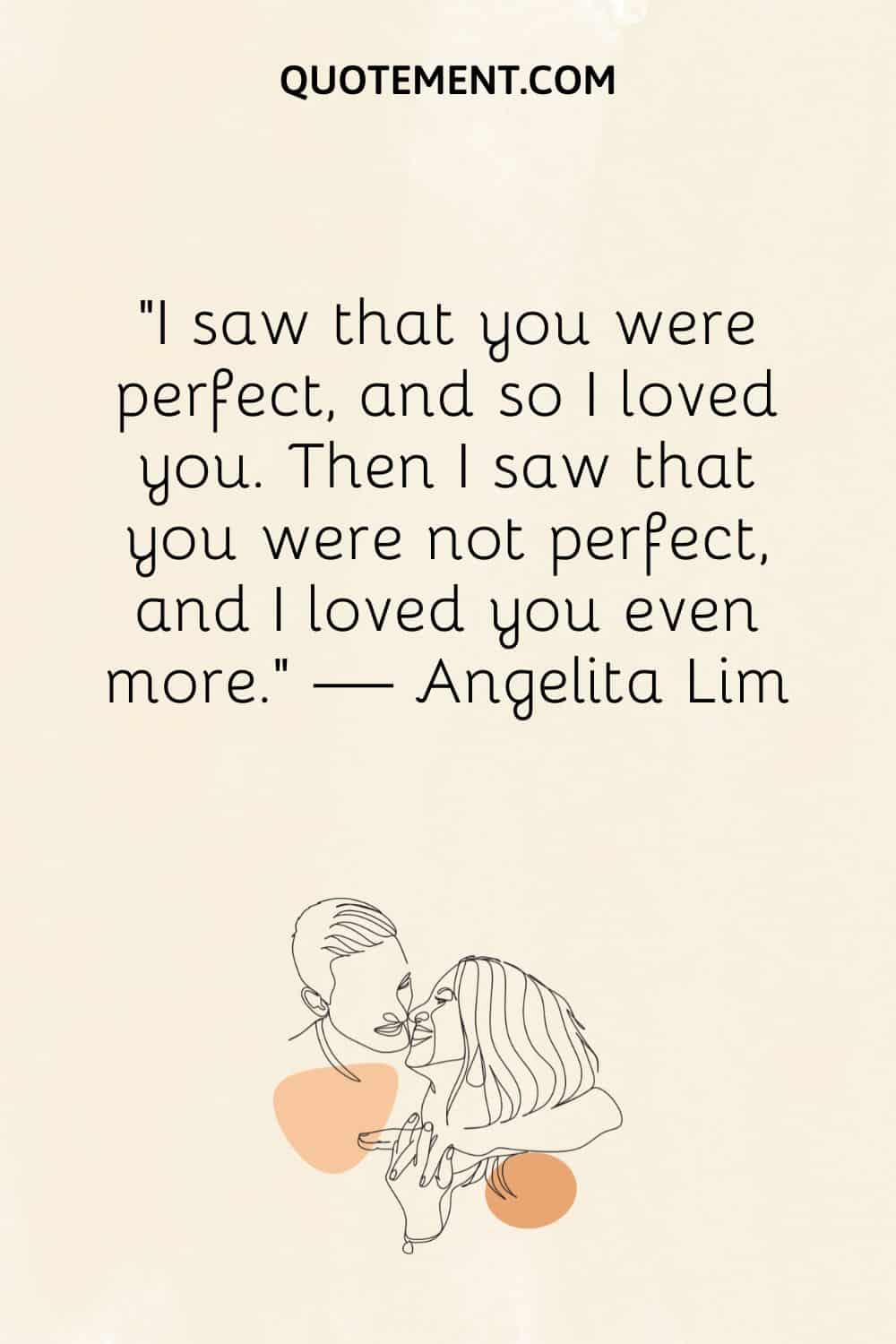 Inspirational Quotes About Someone Special
1. "Stop putting your life on hold for someone special. You are someone SPECIAL!" — Unknown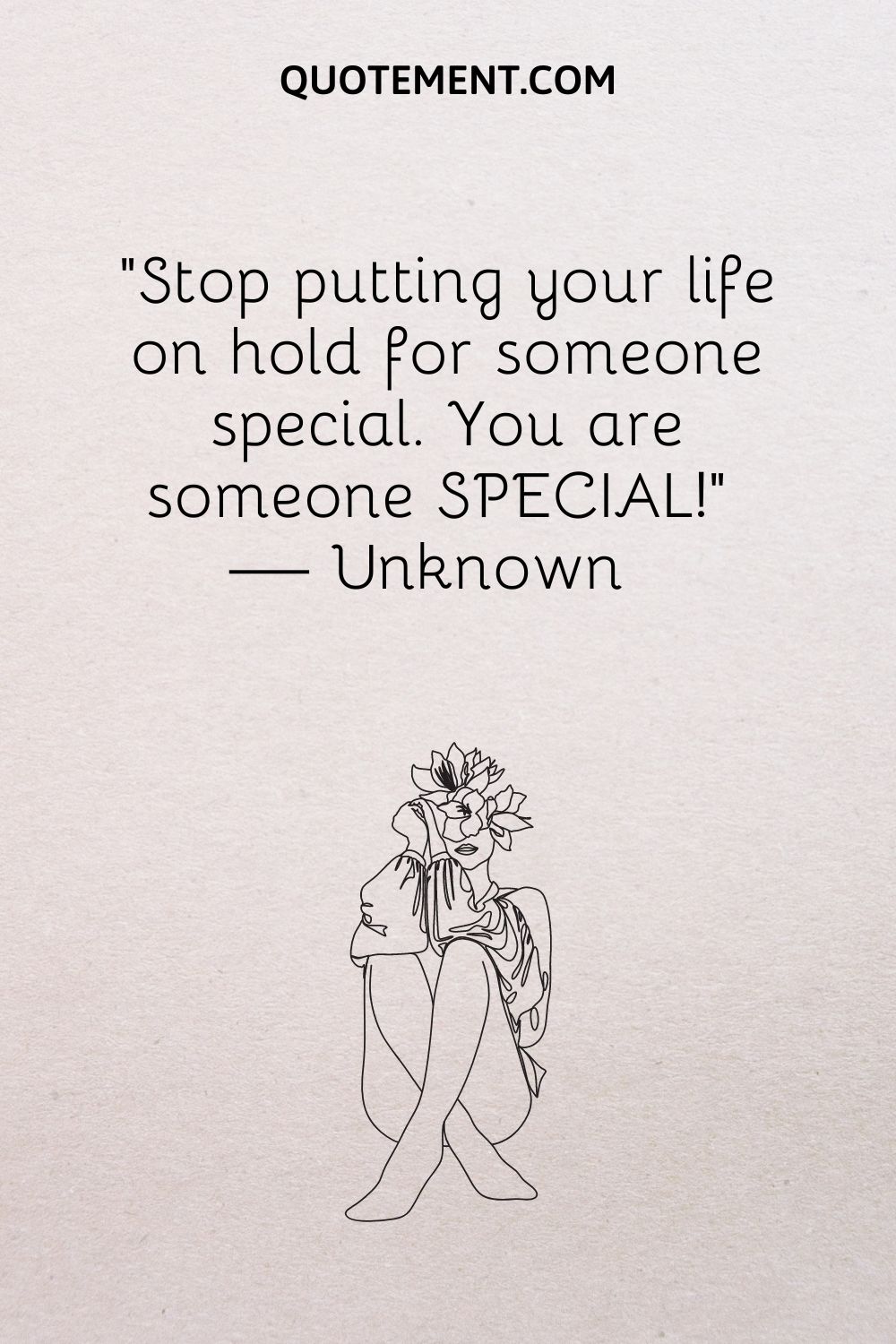 2. "One day, someone will fall in love with you despite all your flaws! Then magic will happen in your life!" — Avijeet Das
3. "You don't love someone because they're perfect, you love them in spite of the fact that they're not." — Jodi Picoult, 'My Sister's Keeper'
4. "Compliments, presents, hugs, and kisses can make you feel desired but remember, you are truly special when someone wants to get old with you." — Unknown
5. "You don't have to be magic to be special. You're already special, you're you." — Magic Johnson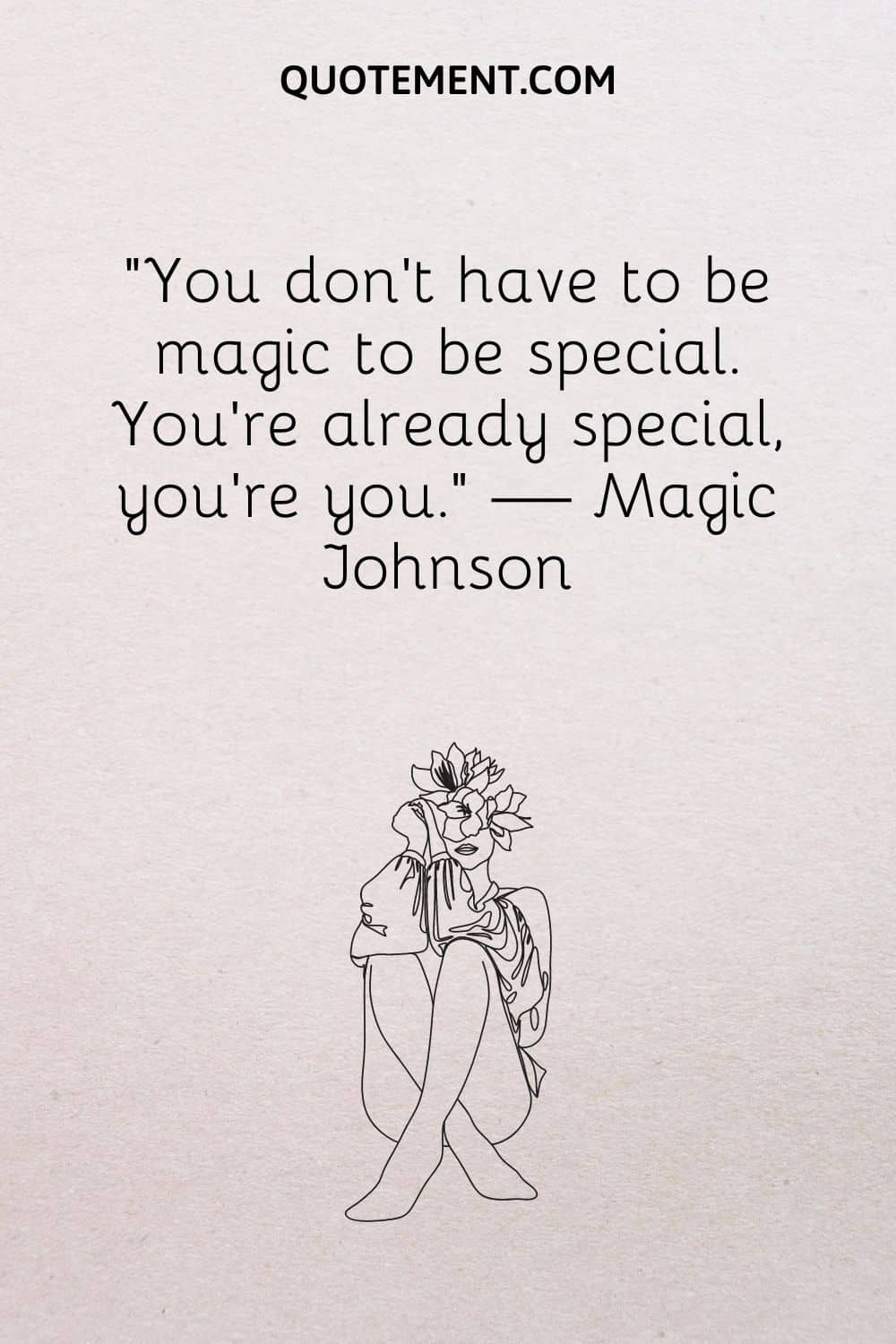 6. "The only thing we never get enough of is love, and the only thing we never give enough of is love." — Henry Miller
7. "Never forget how beautiful, strong, and special you are." — Unknown
8. "Let this day be a reminder that you are the most special being on this planet." — Unknown
9. "Being deeply loved by someone gives you strength while loving someone deeply gives you courage." — Lao-Tzu
10. "If you are trying to search for something special, just look in the mirror." — Unknown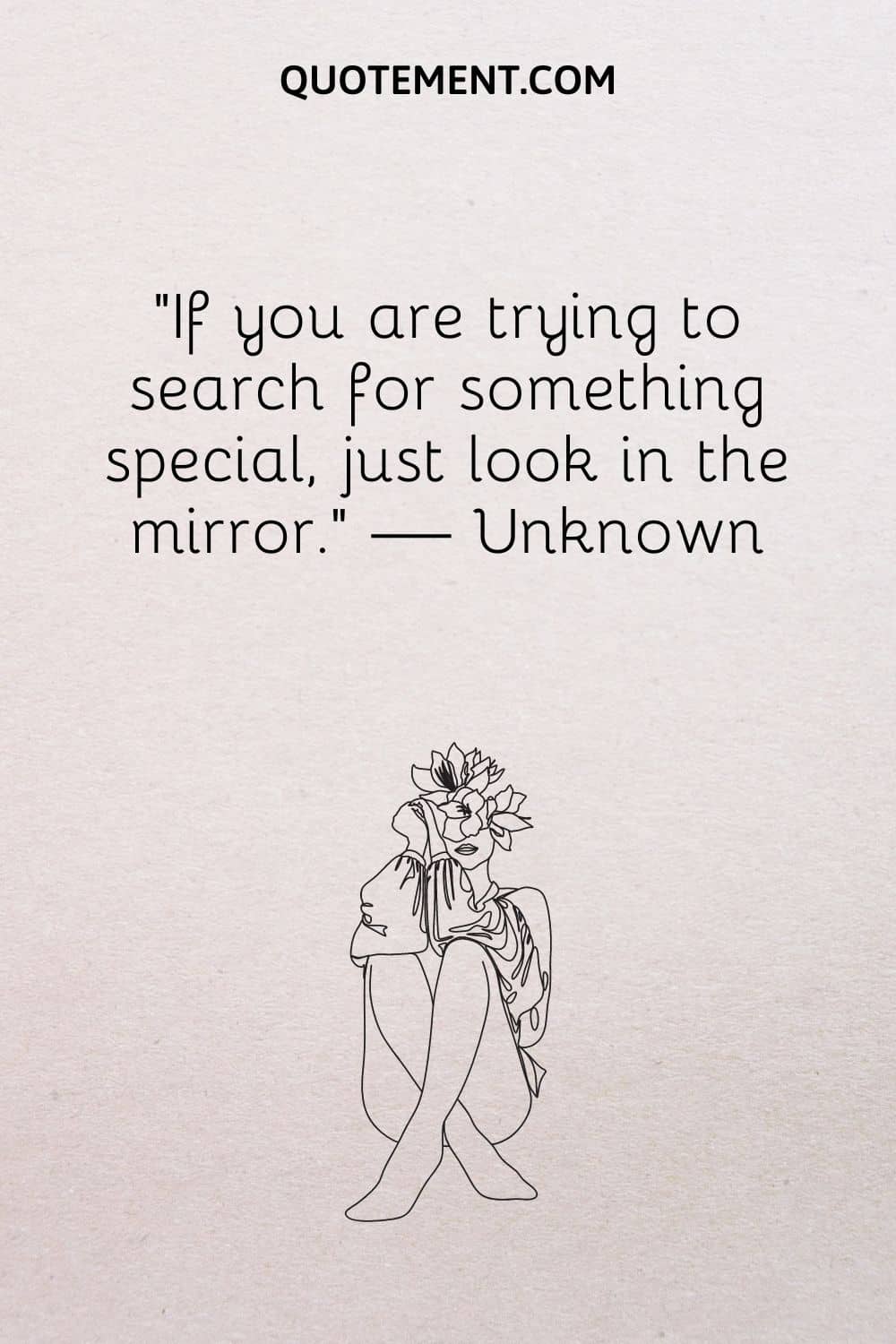 11. "Sometimes you don't even know how special you might be. Sometimes it takes moments of horror or happiness to, if you will, unleash that knowledge." — Roshani Chokshi
12. "You have something special. You have greatness in you. You have the ability to do more than you can even begin to imagine." — Les Brown
13. "People can 'tell' you how special you are but believe them only when you 'feel' special when you are around them." — Unknown
14. "Value yourself because you are special. Appreciate yourself because you are unique. Cherish yourself because you are exceptional. Love yourself because you are you." — Matshona Dhliwayo
15. "Nothing in the world makes you more special than making a less fortunate feel loved, wanted, and valuable." — Unknown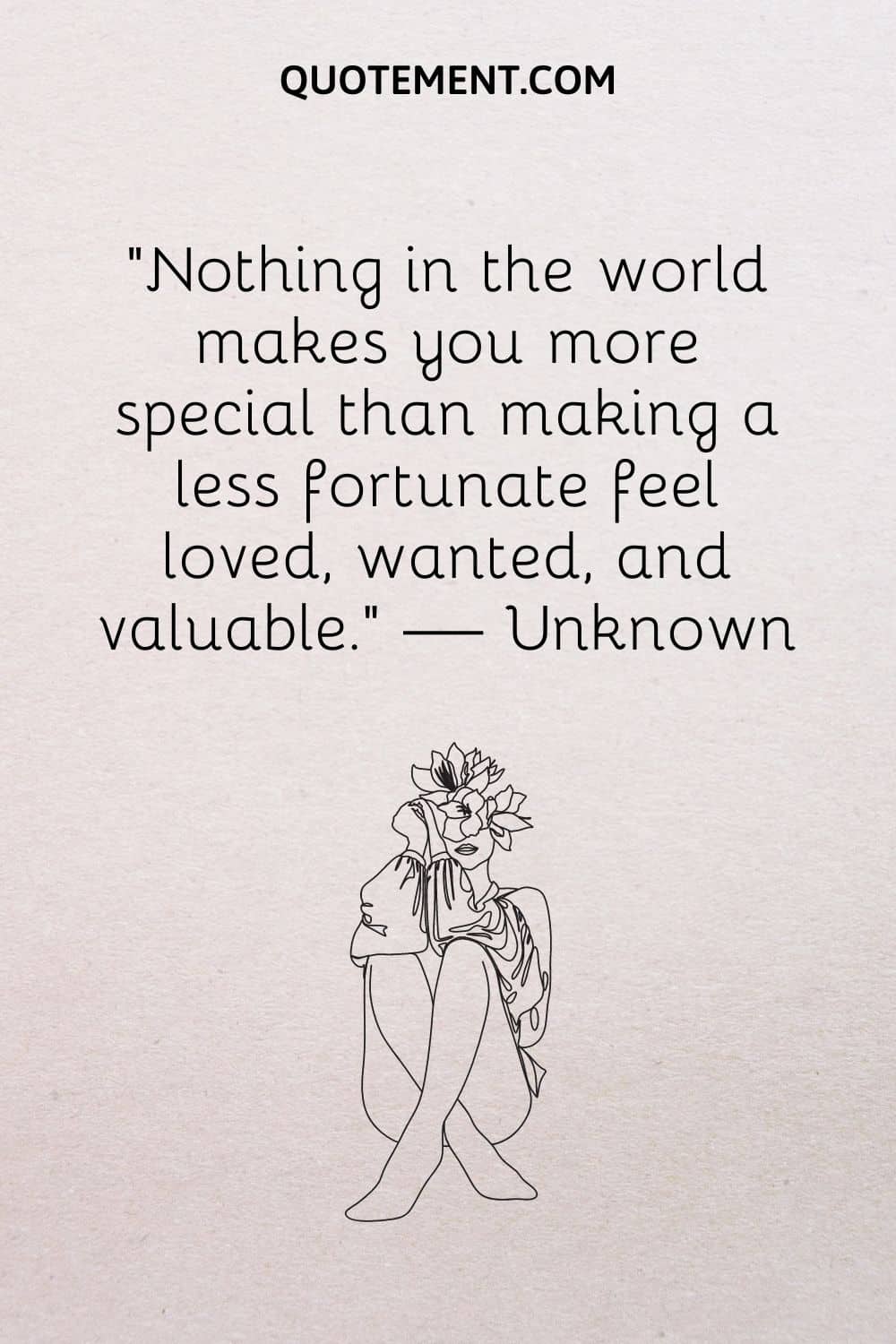 16. "Never hesitate to tell someone special how important they are to you." — Unknown
17. "Start living now. Stop saving the good china for that special occasion. Stop withholding your love until that special person materializes. Every day you are alive is a special occasion. Every minute, every breath, is a gift from God." — Mary Manin Morrissey
18. "Your smile makes you special." — Unknown
19. "A lot of people, they think, 'Oh, I'm only going to be happy when I find a special person who is going to make me happy.' No. In life, you have to be happy with yourself first, number one." — Fabio Lanzoni
20. "In a world where change is the only constant, change to be special." — Unknown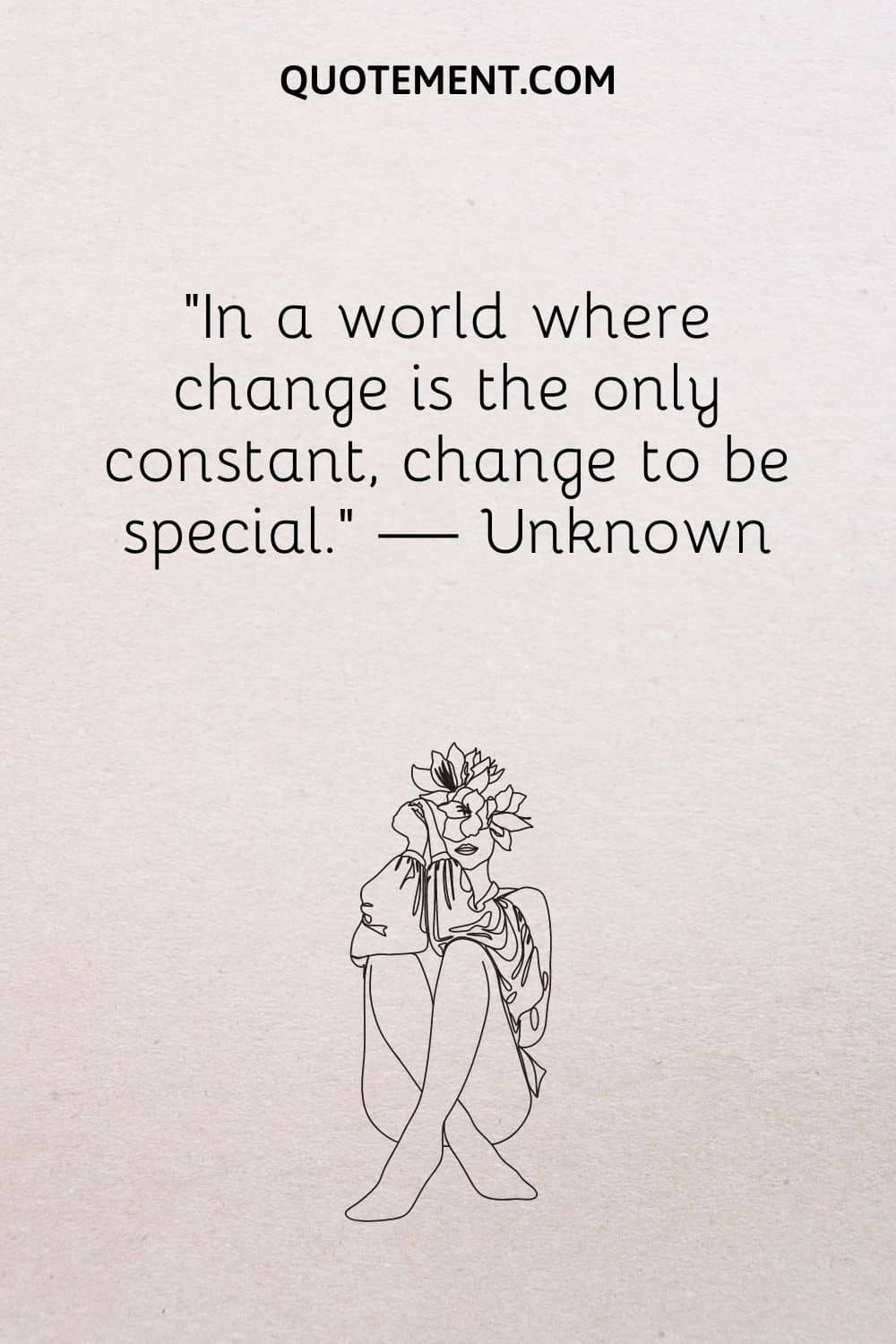 Finding Someone Special Quotes
1. "Finding someone special means you can truly be yourself. I was pretending for a long time." — Gerard Way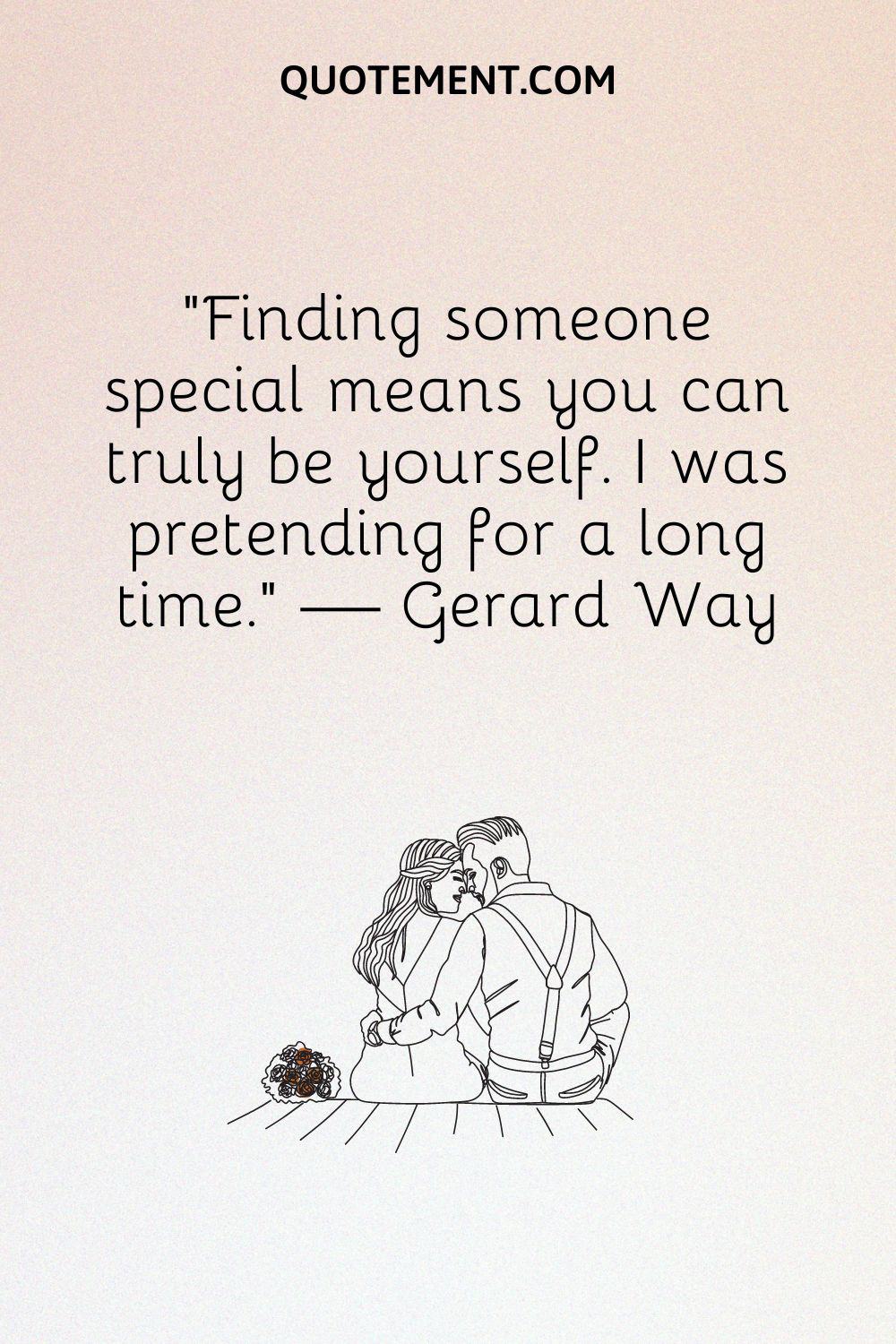 2. "We don't meet people by accident. They are meant to cross our path for a reason." — Kathryn Perez
3. "Being profoundly loved by somebody gives you quality while cherishing somebody profoundly gives you fearlessness." — Lao Tzu
4. "He had done it by just his words. And his presence had made her feel as if she was in a spell!" — Avijeet Das
5. "What we seek in love is finding someone with whom we feel safe to reveal our true self." — Karen Salmansohn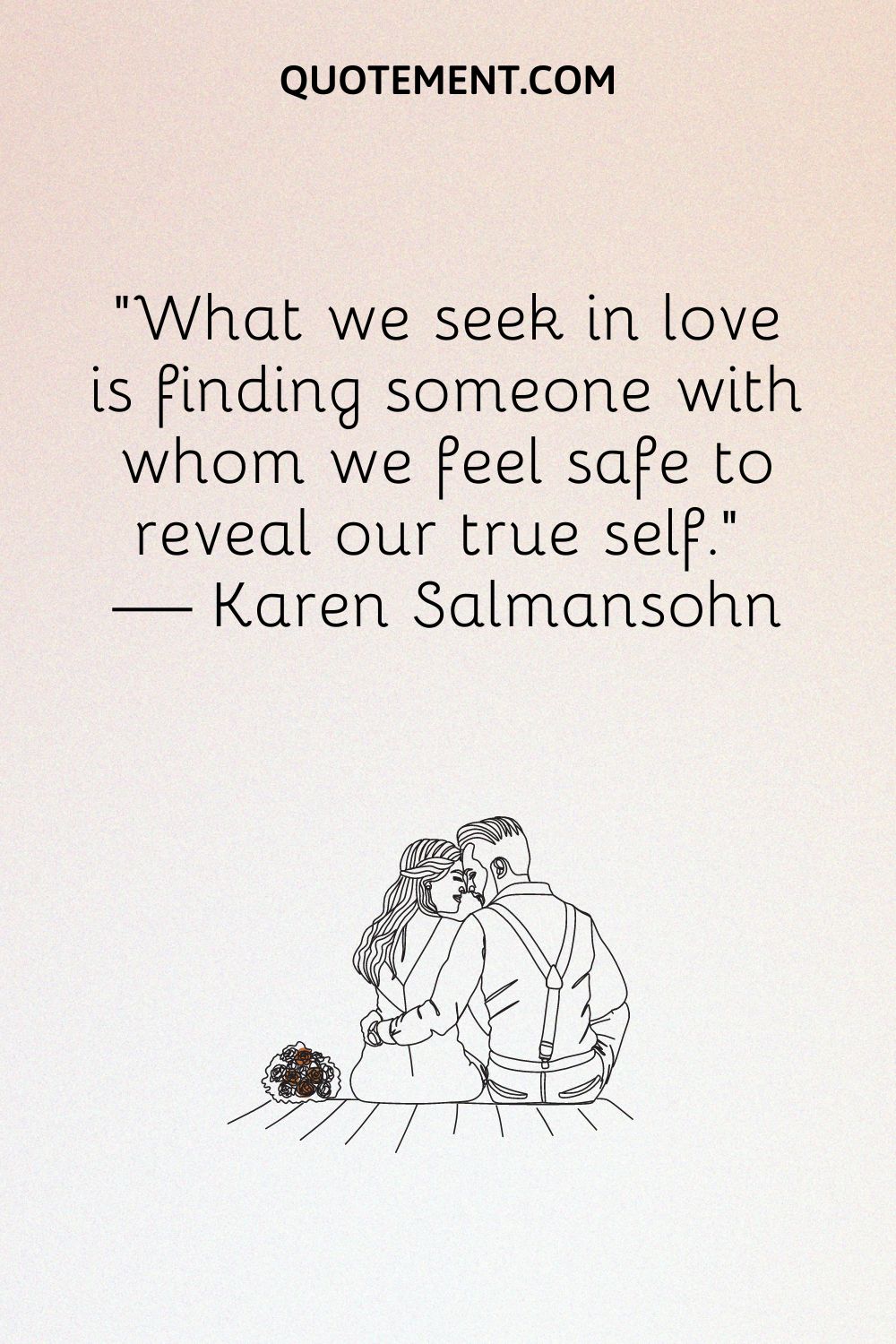 6. "There's just something special about you I'm scared to lose because I know I won't find it in anyone else." — Unknown
7. "When we love, we always strive to become better than we are. When we strive to become better than we are, everything around us becomes better too." — Paulo Coelho
8. "I know that God has chosen some special person for me, I have no need to search for him because I have found him." — Unknown
9. "You are not one in a million, you are one in 7.7 billion." — Matshona Dhliwayo
10. "And then all of a sudden, you meet the one person who makes you forget yesterday and imagine tomorrow." — Unknown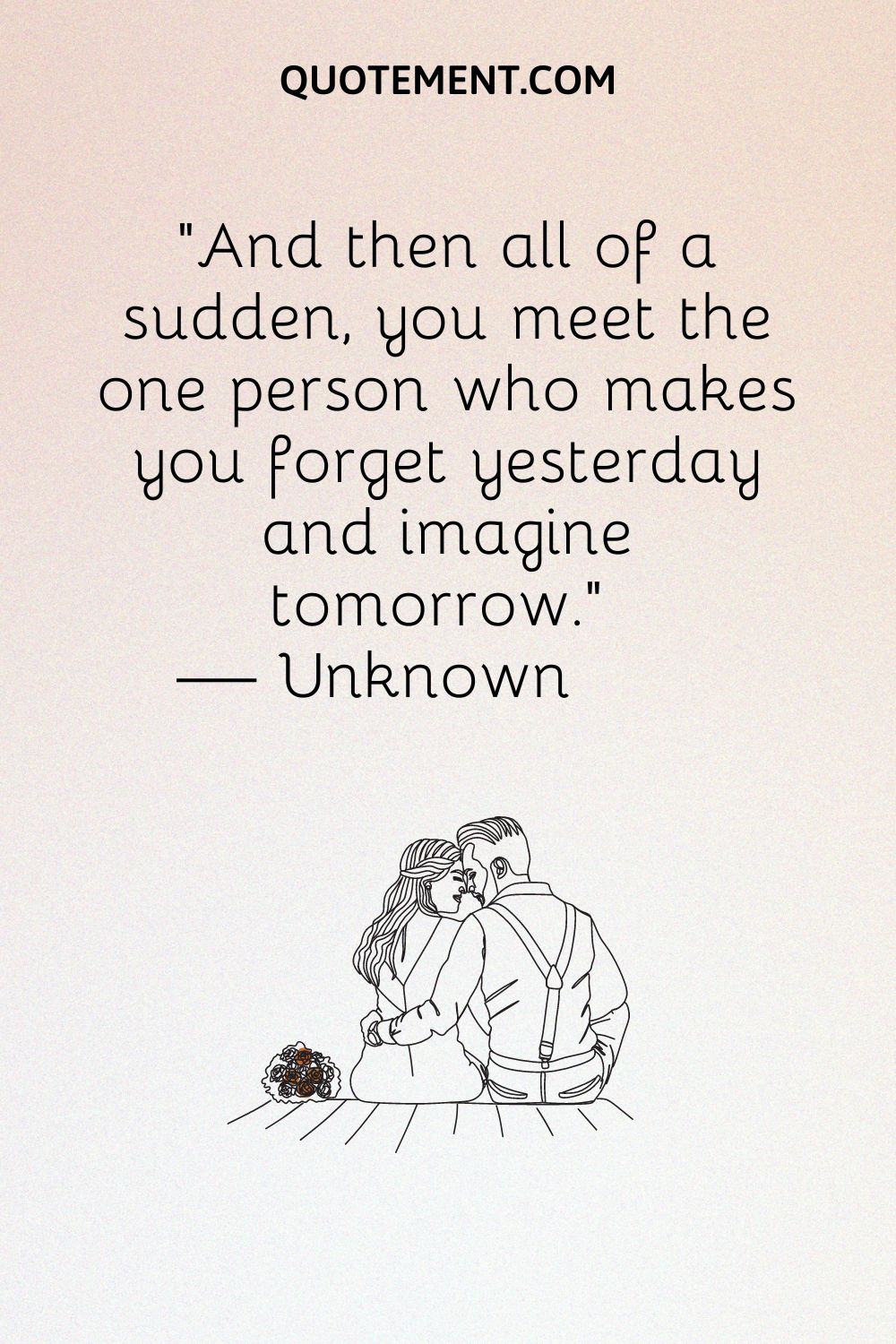 11. "I was alone, but you kept me busy, I was sad, but you put a smile on my face, I was weak, but you became my strength, I was feeble, and you were my hope. I can't see myself again because your love has filled my heart; words cannot describe how special you are to me!" — Unknown
12. "Someone as special as him is hard to find. Impossible to forget, impossible to deny! My desire for him becomes more and more unbearable. I feel like I can't breathe anymore!" ― Lily Amis, Angel of Love Lily: Zak, My Sweet Inspiration
13. "We're all a little weird, and life's a little weird. And when we find someone whose weirdness is compatible with ours, we join up with them and fall in mutual weirdness and call it Love." — Dr. Seuss
14. "It takes an incredibly special person to be willing to put his or her life on the line for a complete stranger. And to get up every morning, day after day after day, to do that, I think, is extraordinary." — Christopher A. Wray
15. "Sometimes, someone comes into your life, so unexpectedly, takes your heart by surprise, and changes your life forever." — Unknown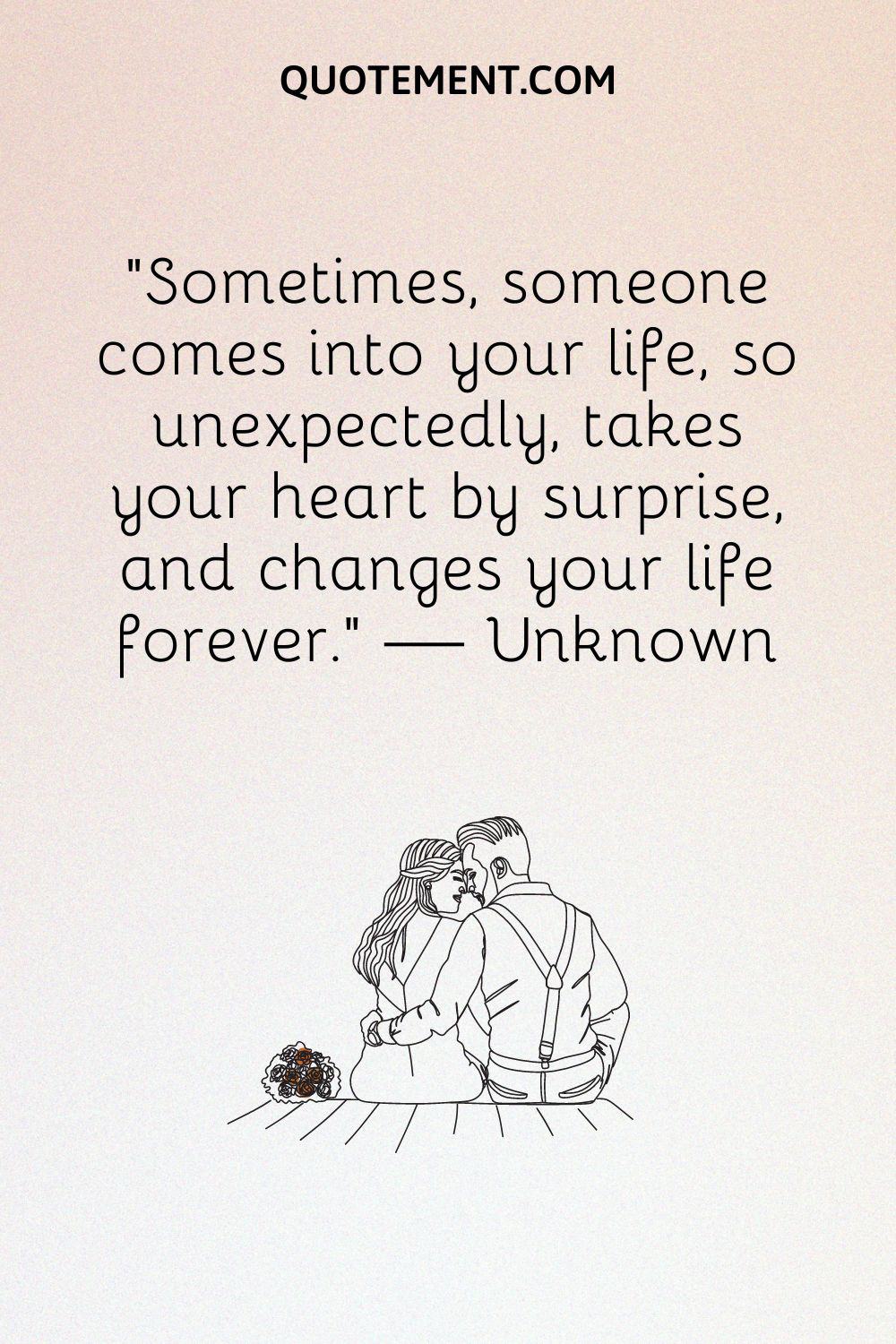 16. "When you realize you want to spend the rest of your life with somebody, you want the rest of your life to start as soon as possible." — Harry (Billy Crystal) in 'When Harry Met Sally'
17. "For some people, 'the point of no return' begins at the very moment their souls become aware of each others' existence." — C. JoyBell C.
18. "Love is when you meet someone who tells you something new about yourself." — Andre Breton
19. "Only someone special can make you smile when you're crying." — Unknown
20. "I met you in the dark, you lit me up. You made me feel as though I was enough." — James Arthur, Say You Won't Let Go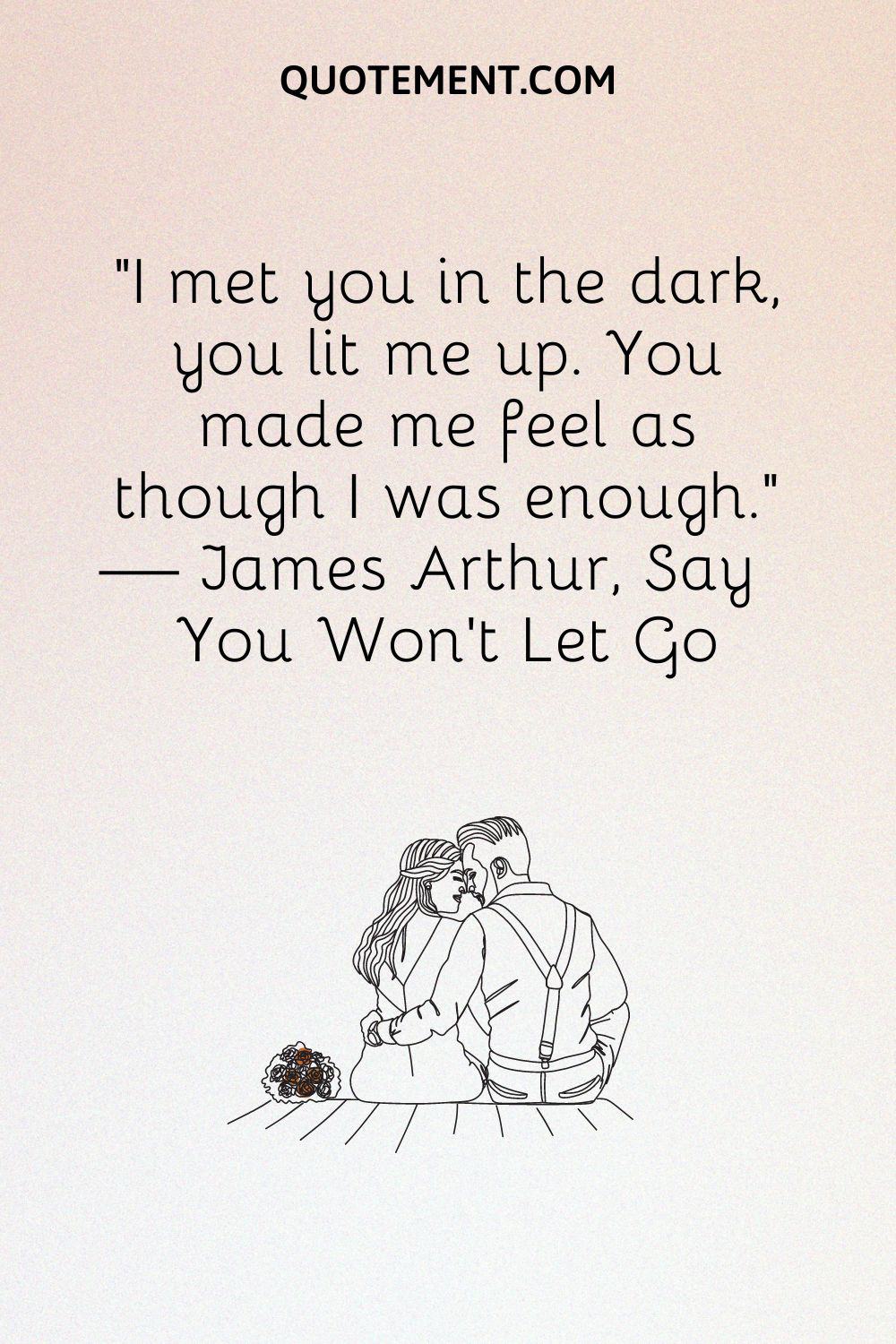 More Special People Quotes
1. "I've learned that people will forget what you said, people will forget what you did, but people will never forget how you made them feel." — Maya Angelou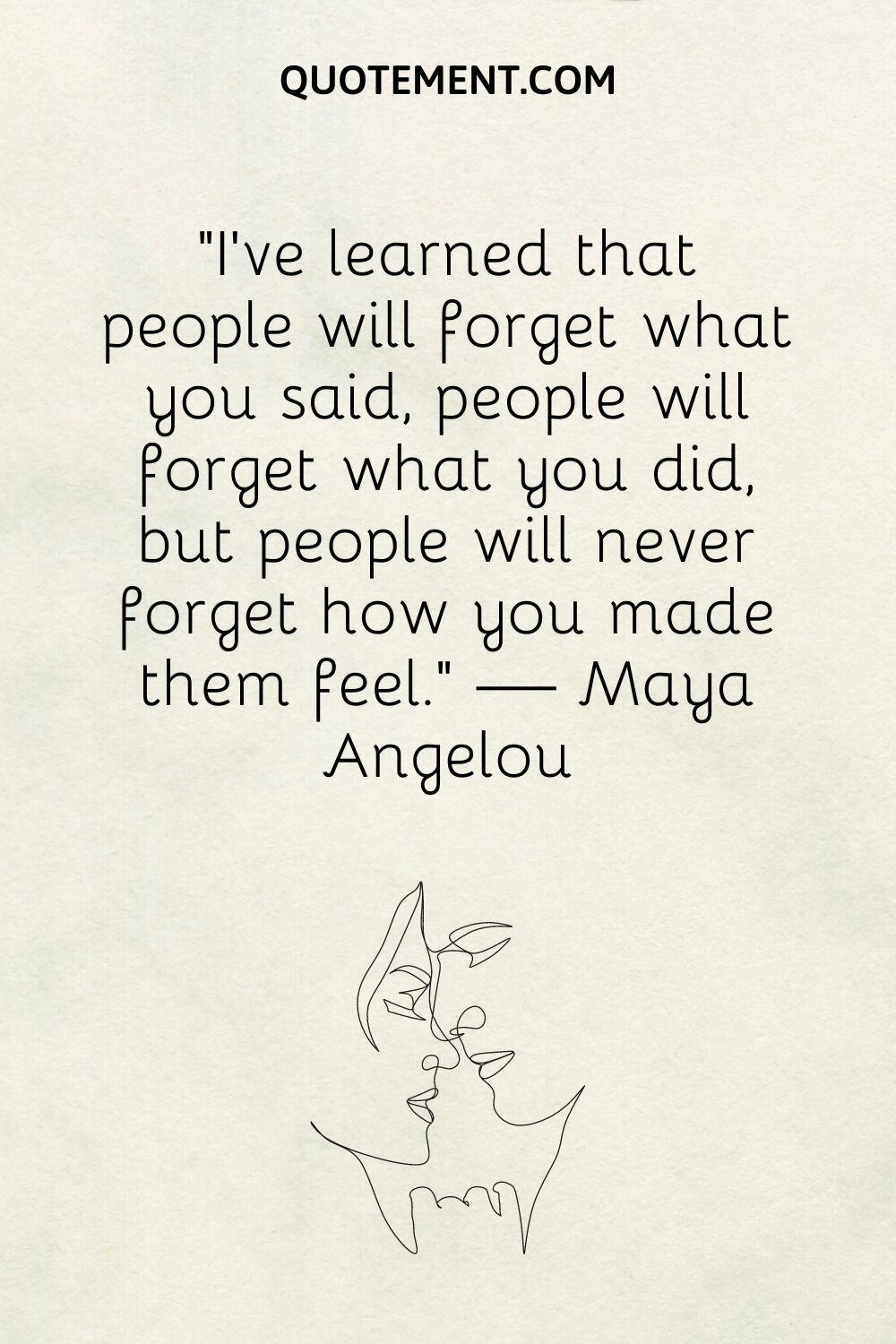 2. "It is the friends you can call up at 4 a.m. that matter. " — Marlene Dietrich
3. "Many people will walk in and out of your life, but only true friends leave footprints in your heart." — Eleanor Roosevelt
4. "Best friends can turn a horrible day into one of the best day you could have." — Nathanael Richmond
5. "You write your own story, and that's what makes you special." — Unknown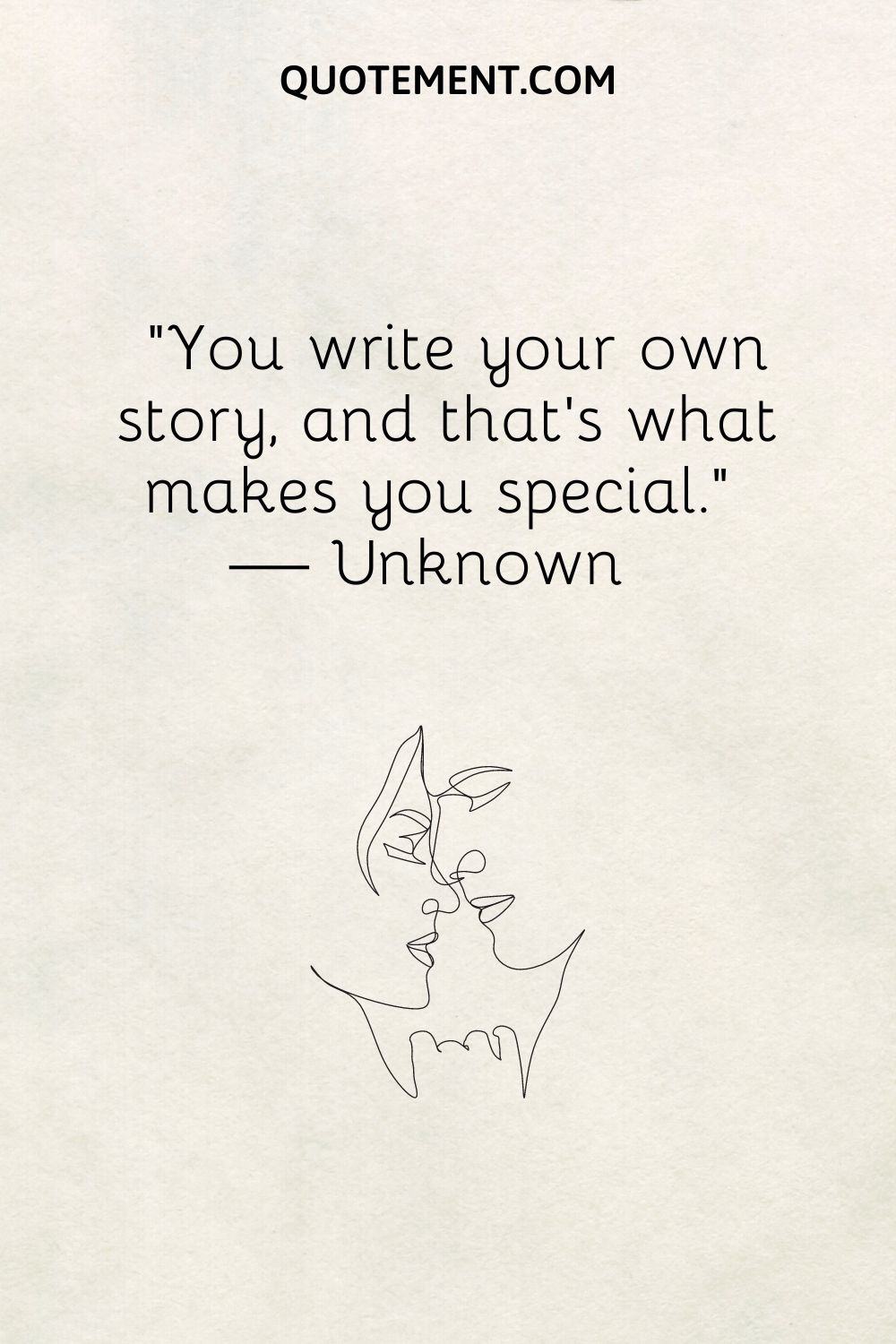 6. "You're special, Jean. And if you stop fighting that force inside you, if you embrace it, you will possess the very power of a god." — Vuk, X-Men: Dark Phoenix
7. "Somewhere on this planet is your best friend. Find that person." — Omar Kiam
8. "There is something about meeting someone new that will blow what you think of life away." — Unknown
9. "To have a love that is pure and honest is the most beautiful feeling in the world." — Avijeet Das
10. "I believe in angels, the kind that heaven sends. I'm surrounded by angels, and I call them my best friends." — Pamela Daranjo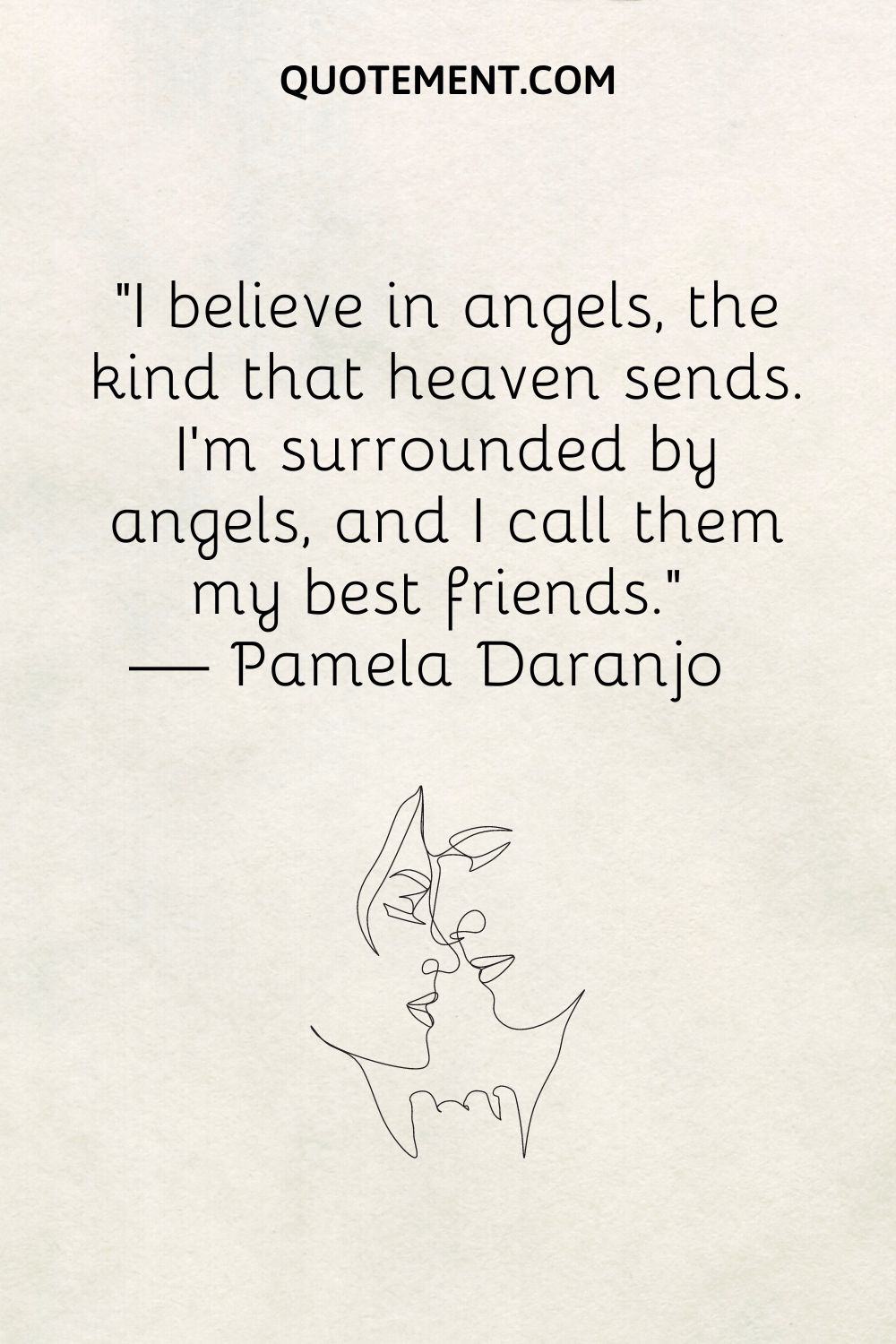 11. "It's a special person – and personality – who can lead a start-up to soaring success and sustain that success for the long term." — Marcus Buckingham
12. "You are special. You have a gift like me. You see through people. You see them for what they really are." — Vanya Egorov, Red Sparrow
13. "Look at what you did when you believed you were special. You just need to believe it some more." — Vitruvius, The Lego Movie
14. "Friends are special and so important, they make the world go 'round." — Barney, Friendship Song
15. "I am mad! I'm mad because I think you're special. And isn't that enough?" — Hazel, The Fault In Our Stars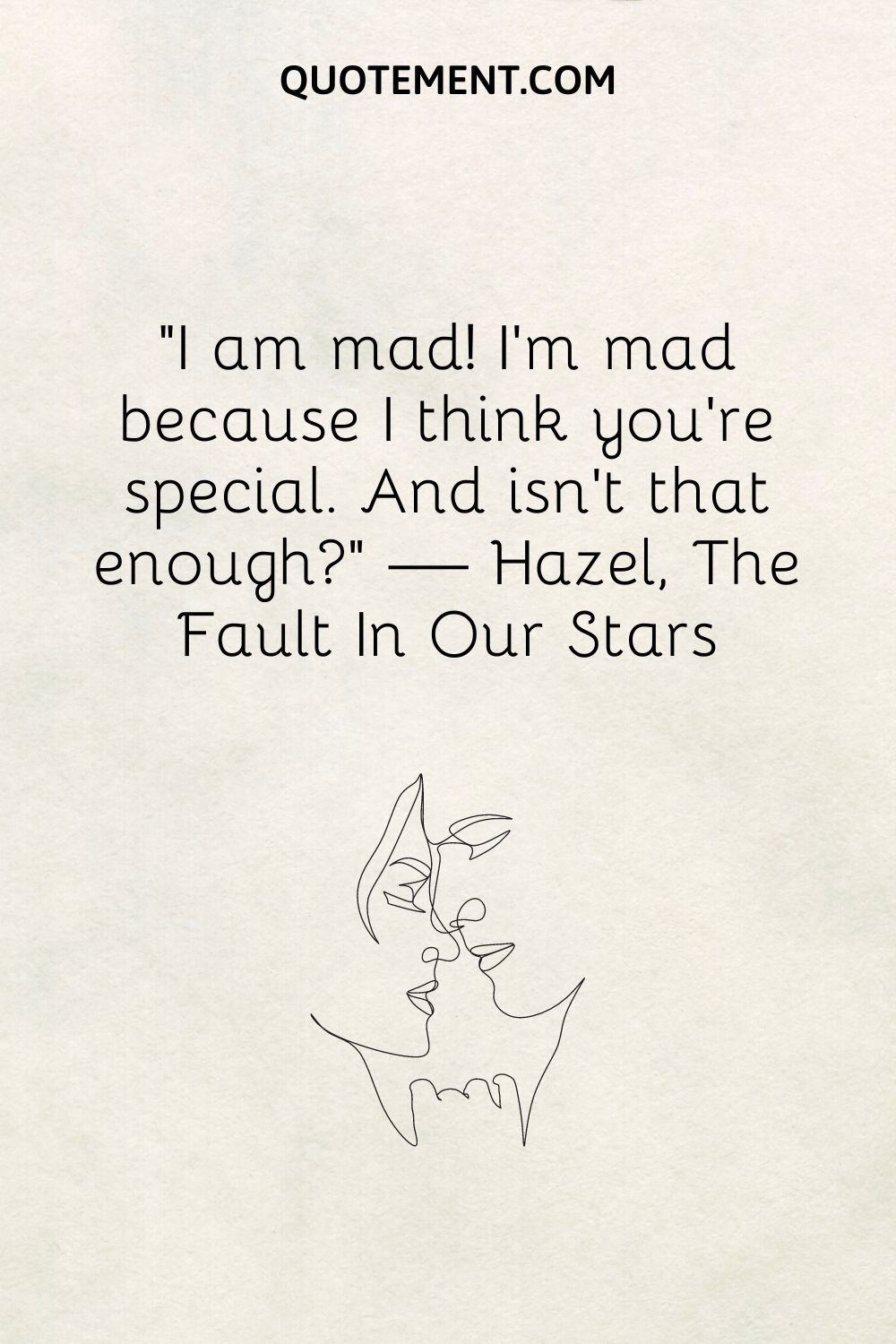 16. "You will never know how special you are till you make an old shelter dog trust Humans again." — Unknown
17. "What sweetness is left in life if you take away friendship? Robbing life of friendship is like robbing the world of the sun." — Cicero
18. "I just think Valentine's Day is a day to really appreciate the person you love, no matter who it is, and to spend time with them. I don't think it's all about fancy presents or whatever. I think it's about spending that quality time with that special person." — Prince Royce
19. "If it's true love, you don't have to wonder. You just feel it. It's that moment when you truly realize that there's indeed 'forever'." — Unknown
20.  "One day, someone will walk into your life and make you realize how it can feel to live a true love story." — Unknown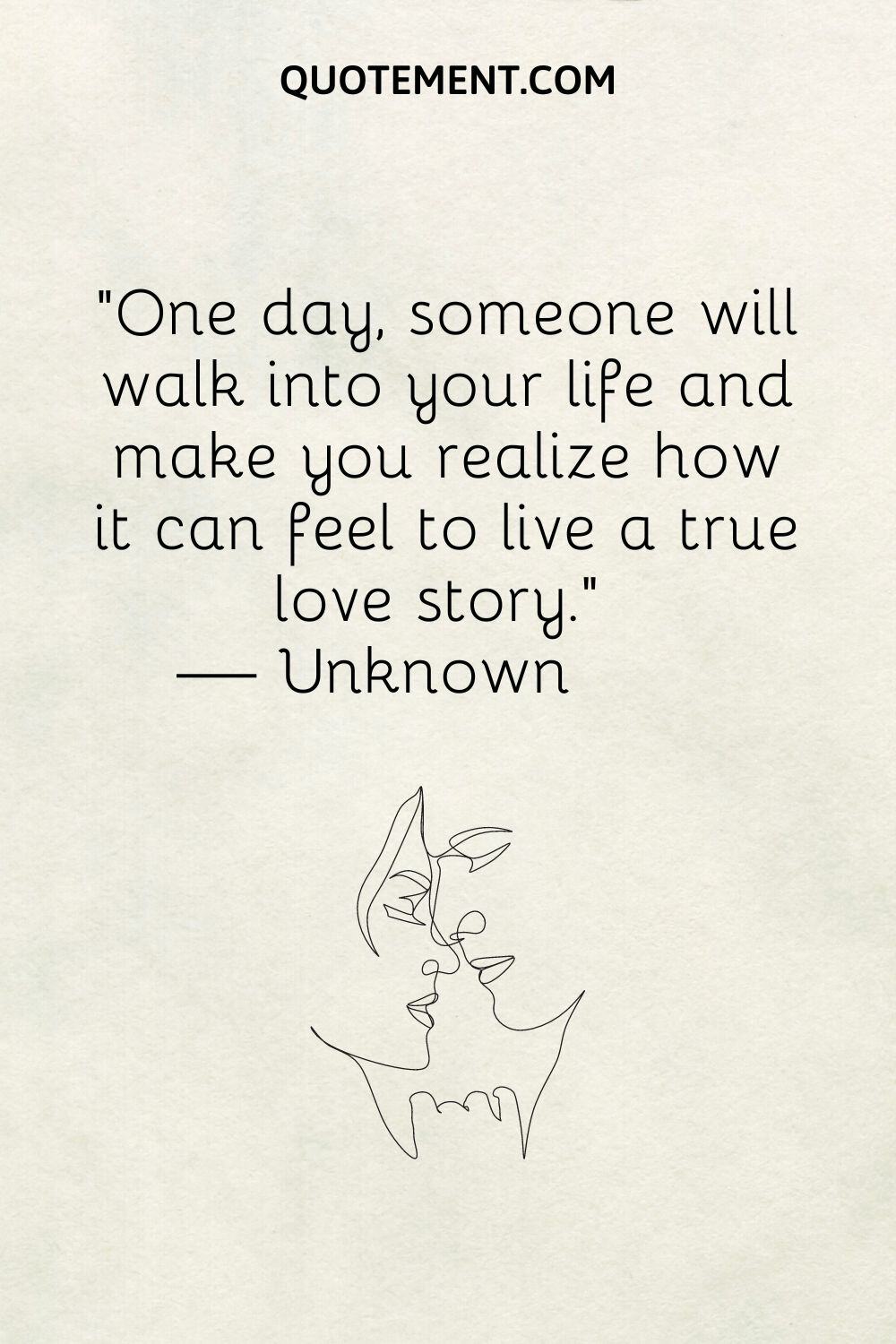 See also: 140 Heart Touching True Love Quotes For Your Sweetheart
Final Words
I hope my collection of special people quotes provided you with the best quote to express your love for those very special people in your life and your gratitude for their presence.
Until next time!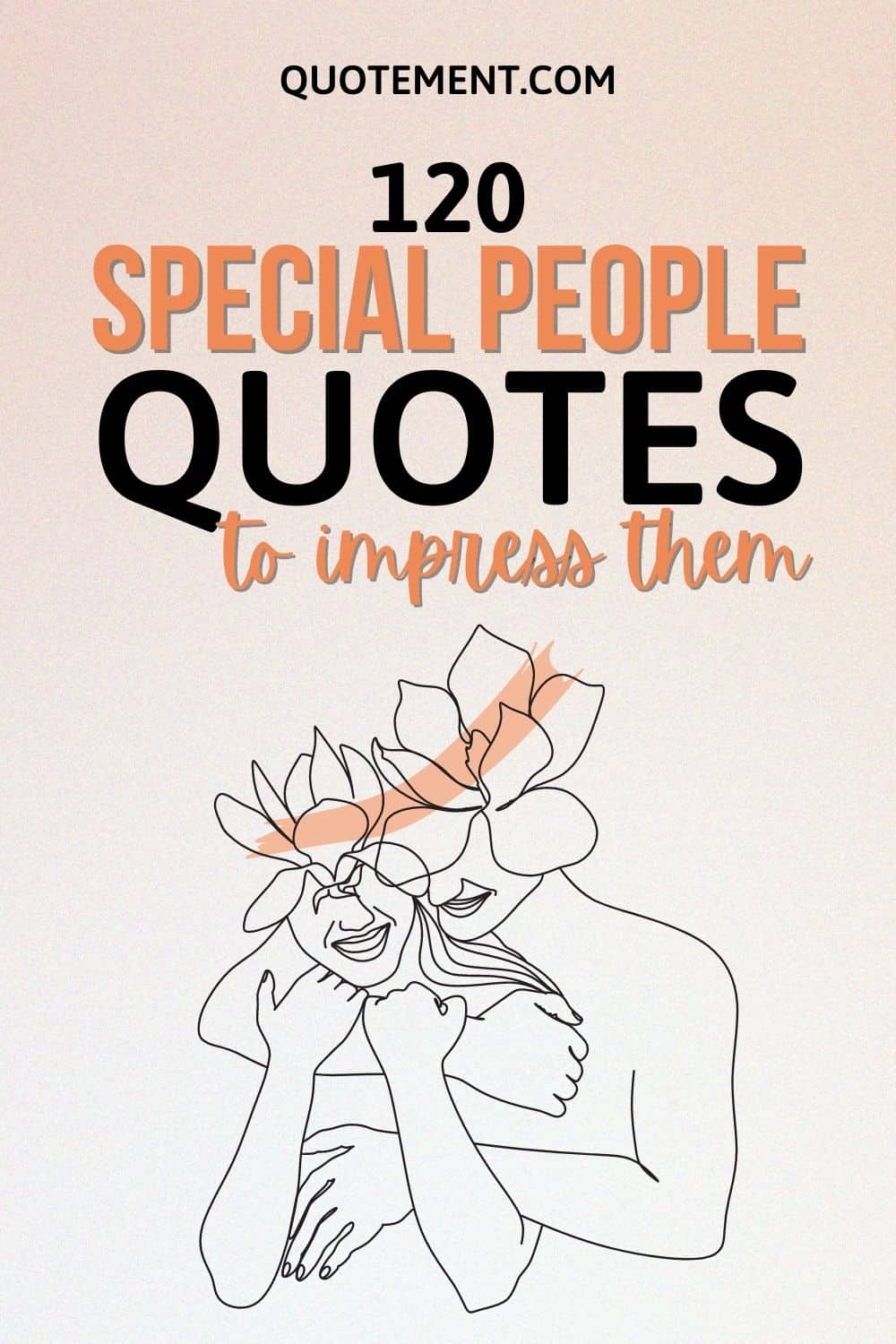 Emily Grant
A writer and poet at heart, Emily Grant has a talent for weaving words together in a way that inspires and delights. Her quotes reflect her love of nature, her appreciation for the simple things in life, and her optimistic outlook on the world.
Related posts