60 Inspiring Never Force Anyone To Talk To You Quotes
Emily Grant
0
11 min

read
92
Never force anyone to talk to you? – Easier said than done!
Relationships and interactions can often be tricky in terms of communication, and we sometimes seem to unconsciously force it.
On the other hand, we are often aware of it, but somehow we fail to address it.
Romantic relationships can be confusing, and our loved ones and people around us in general can be difficult to talk to. What do we do then?
The good news is all it takes to finally be at peace is understanding that we must make ourselves a priority.
We deserve nothing less than the best. We don't need to force anything! We deserve so much more!
Keep reading to get inspired by the finest never force anyone to talk to you quotes I've gathered from various web sources!
Top 10 Never Force Anyone To Talk To You Quotes
Here are my top 10 most inspirational quotes:
1. "In life don't force anyone to talk to you… and don't neglect anyone who always wants to talk to you." – Asmita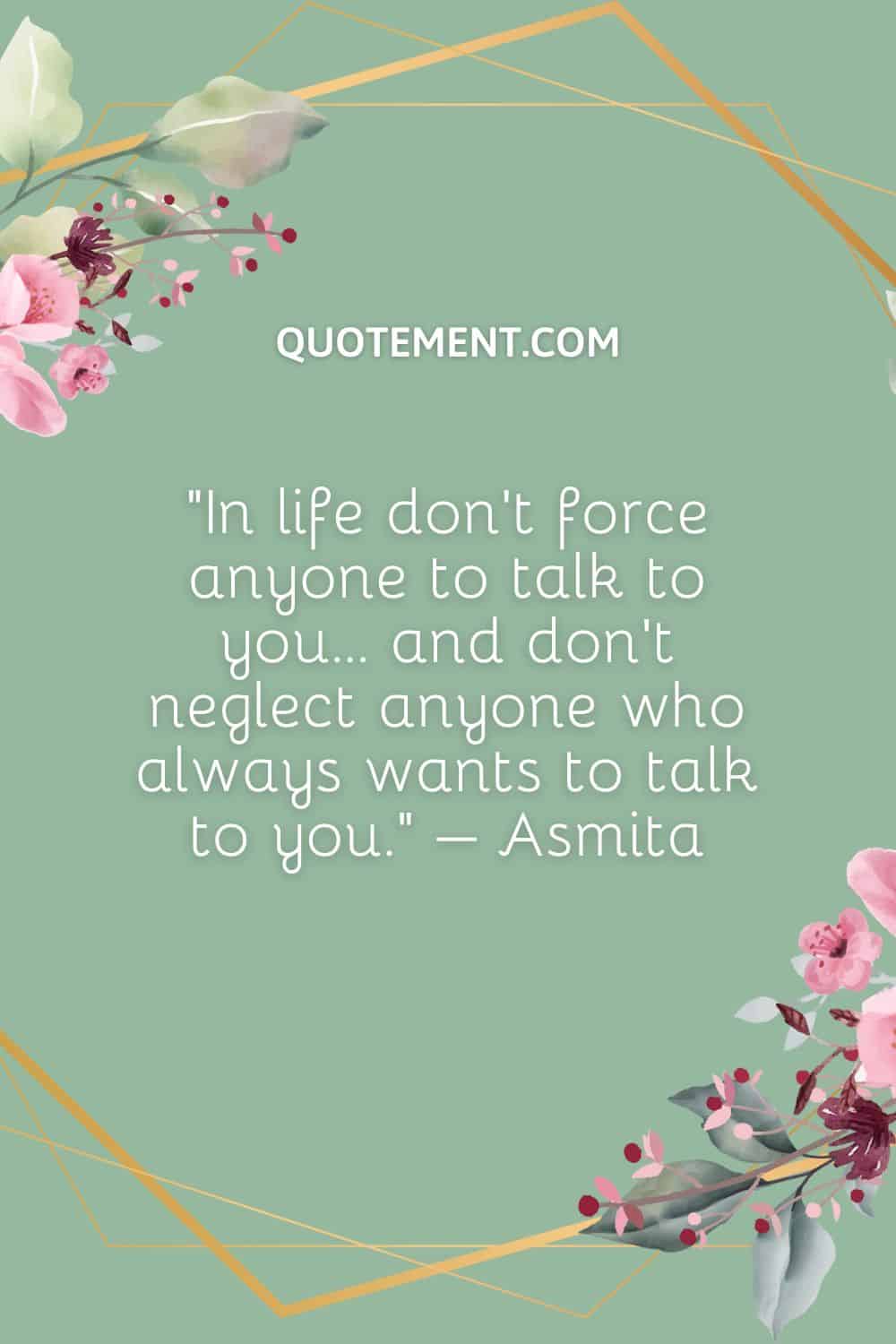 2. "Never chase a person that doesn't know your worth because the moment you catch him you will always feel you were never good enough." – Shannon L. Alder
3. "Some talk to you in their free time, and some free their time to talk to you. Learn the difference." – Unknown
4. "Do your best, then adopt a 'whatever happens, happens' mindset. Don't try to force things. Just let go and allow the right blessings to flow." – Marcandangel
5. "You can't force someone to keep their word, or to communicate, or to realize that something special is in front of them." – Keyshia Cole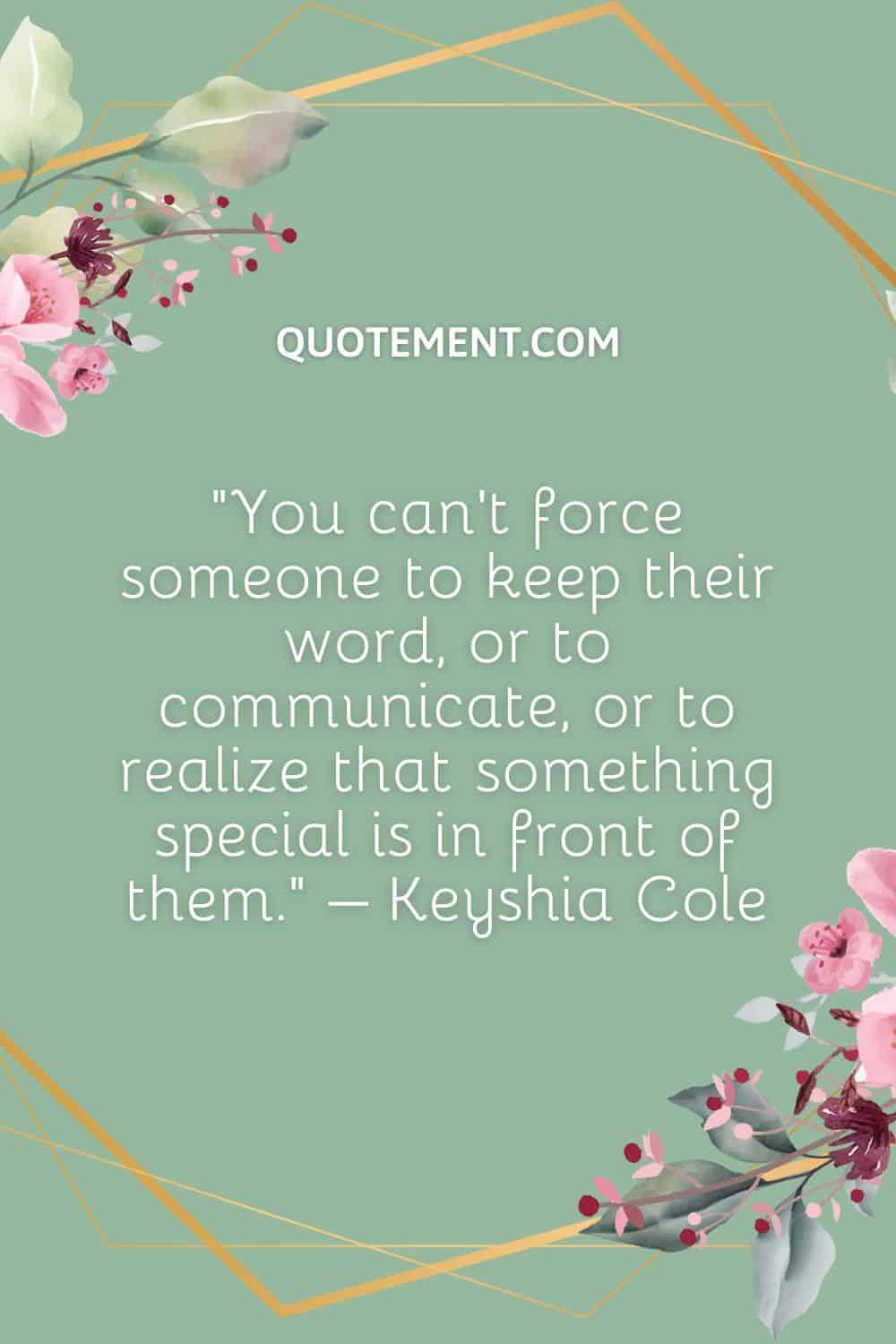 6. "Two things you will never have to chase: true friends & true love." – Mandy Hale
7. "If it comes, let it come. If it stays, let it stay. If it goes, let it go." – Nicholas Sparks
8. "The right man in your life will fly across the world to say hello, instead of saying goodbye." – Shannon L. Alder
9. "A smart person knows how to talk. A wise person knows when to be silent." – Unknown
10. "Observe the behavior of the butterfly, and chase no one, for they will only elude you." – Michael Bassey Johnson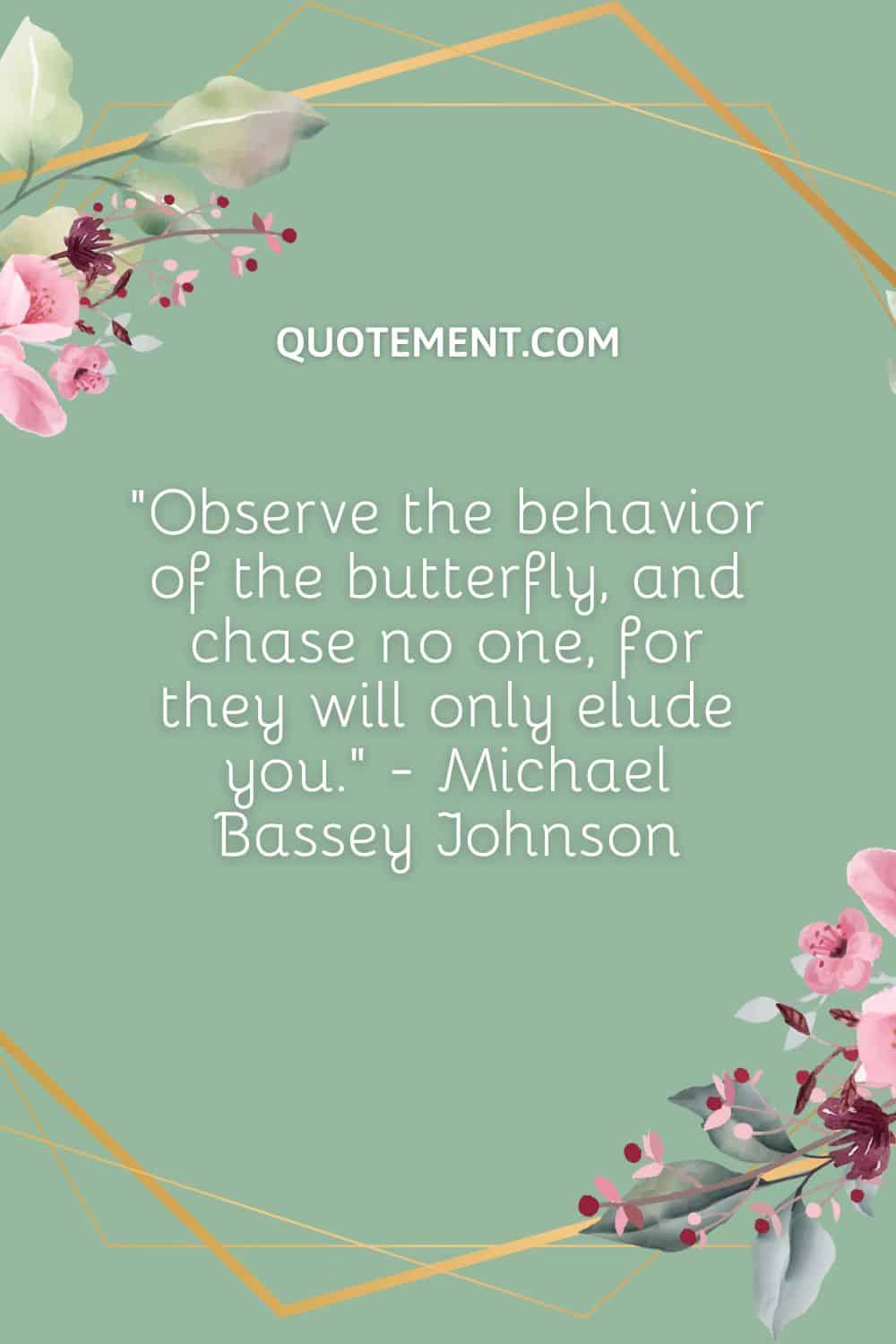 Brilliant Never Force Anyone To Talk To You Quotes
Check out these brilliant and eye-opening never force anyone to talk to you quotes:
1. "You cannot force your importance in someone's life."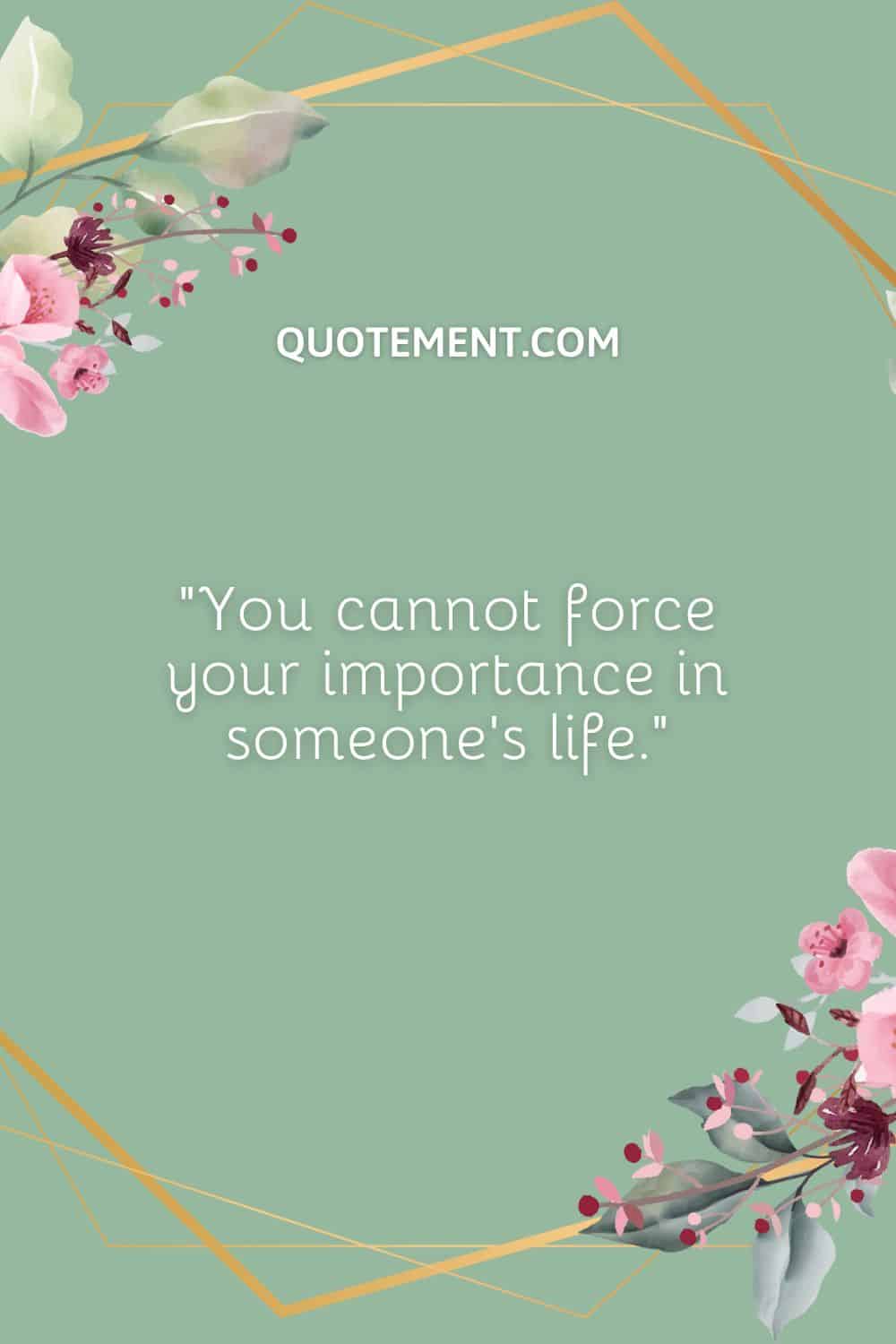 2. "There are people who can walk away from you… let them walk. I don't want you to try to talk another person into staying with you, loving you, calling you, caring about you, coming to see you, staying attached to you… Your destiny is never tied to anybody." – Td Jakes
3. "I ache to hear her tell me she loves me, but forcing her to put words to how she feels pushes her further into the silence she seems comfortable calling home now. I tell myself to be patient and understanding, but inside there's a longing only those words will fill, and it hurts to ignore it." – C.J. Redwine
4. "I realized that there was no point or sense in chasing after happiness that had perished." – Mikhail Lermontov
5. "Never chase love, affection, or attention. If it isn't given freely by another person, it isn't worth having."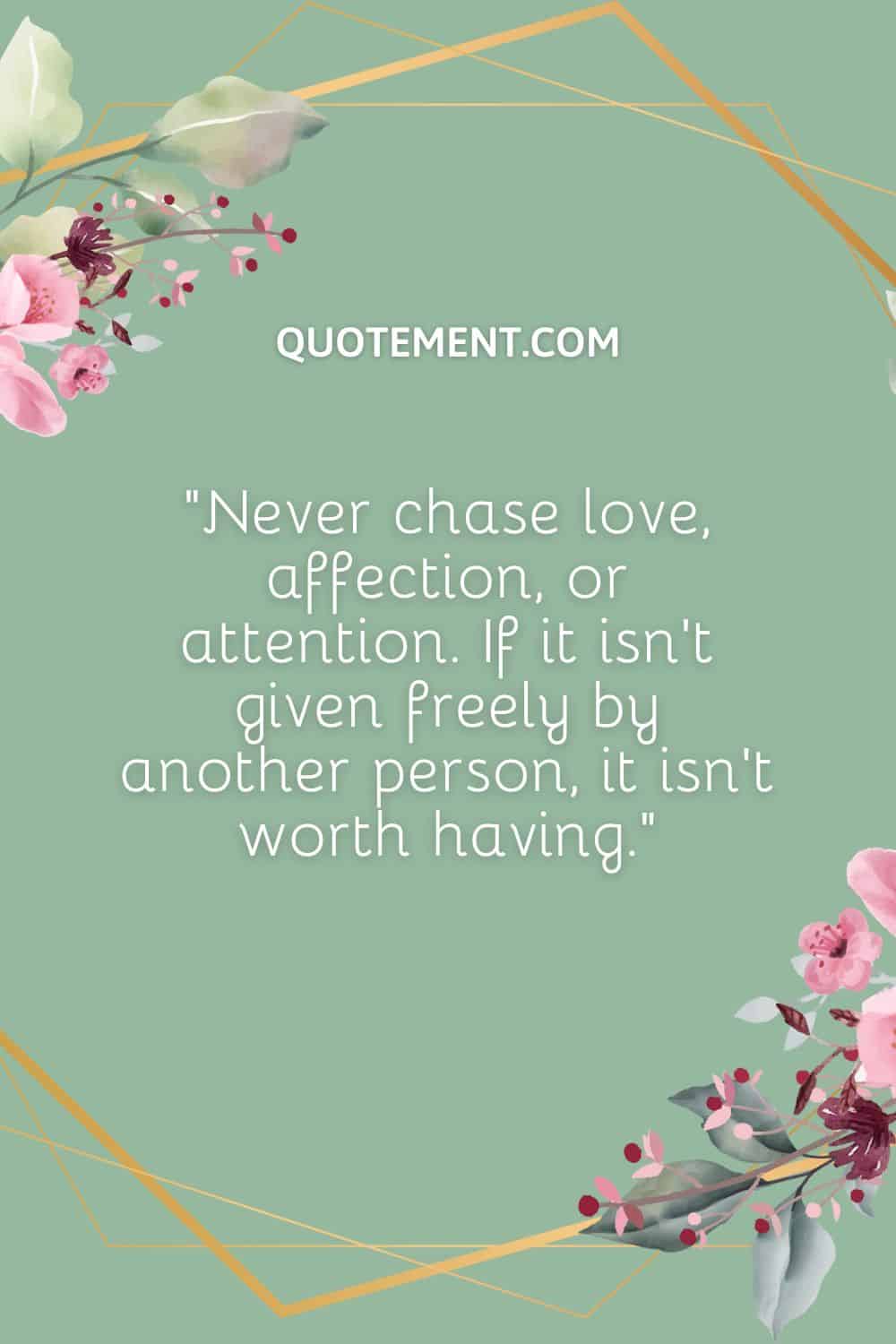 6. "Don't try to force anyone to talk to you. It can be difficult for them, they might be shy. Give the other person space and know that you cannot control everything in this world. Realizing that will alleviate stress, foster healthier social skills, and can help improve your or someone else's mental health."
7. "The more you try to impress, the more you become depressed, and the more they get tired of your coercion. It doesn't make them love you, instead, they'll see you as a little child, trying to draw a senseless picture on a piece of paper, begging people to look at it and admire it by force. You can persuade someone to look at your face, but you can't persuade them to see the beauty therein." – Michael Bassey Johnson
8. "If you ignore me, I will ignore you. If you don't start the conversation, we won't talk. If you don't put in the effort, why should I?"
9. "It's not always about you. Sometimes people are emotionally unavailable because of someone else or a situation they are going through at the moment. So don't force interaction, don't force communication if that's simply not an available choice for the other person right now."
10. "The biggest lesson I learned this year is not to force anything; conversations, friendships, relationships, attention, love. Anything forced is just not worth fighting for, whatever flows flows, what crashes crashes. It is what it is."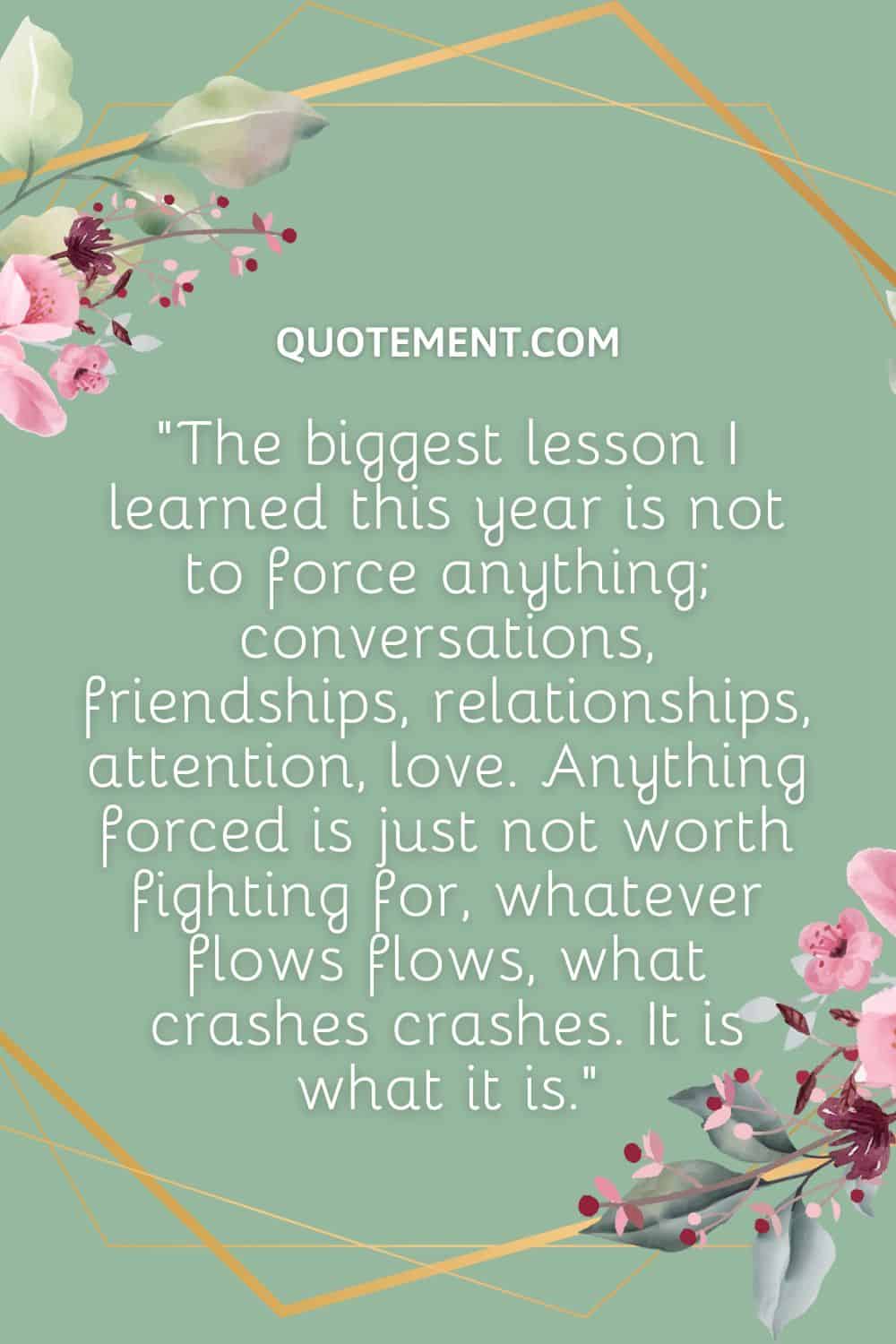 11. "Don't force someone to talk. When a message pops up on their mobile screen and they reply to everyone else's message but not to yours – it means they are just finding a way to get rid of you and you're forcing them to talk with you. Let them go! Set them free. Leave them alone! Find time for someone else who has time for you."
12. "Don't force anyone to talk to you. I've had my fair share of such emotional abuse and it always makes me back away. It is not in your best interest so just forget about it and let the person have a bit of space and decide if they want to engage."
13. "Remind yourself that if you matter to someone then they will always make time for you. And remember to treat the people you love the same way and don't take a relationship for granted."
14. "When you know your value you don't have to beg for attention."
15. "If they don't miss you, that means they never loved you in the first place."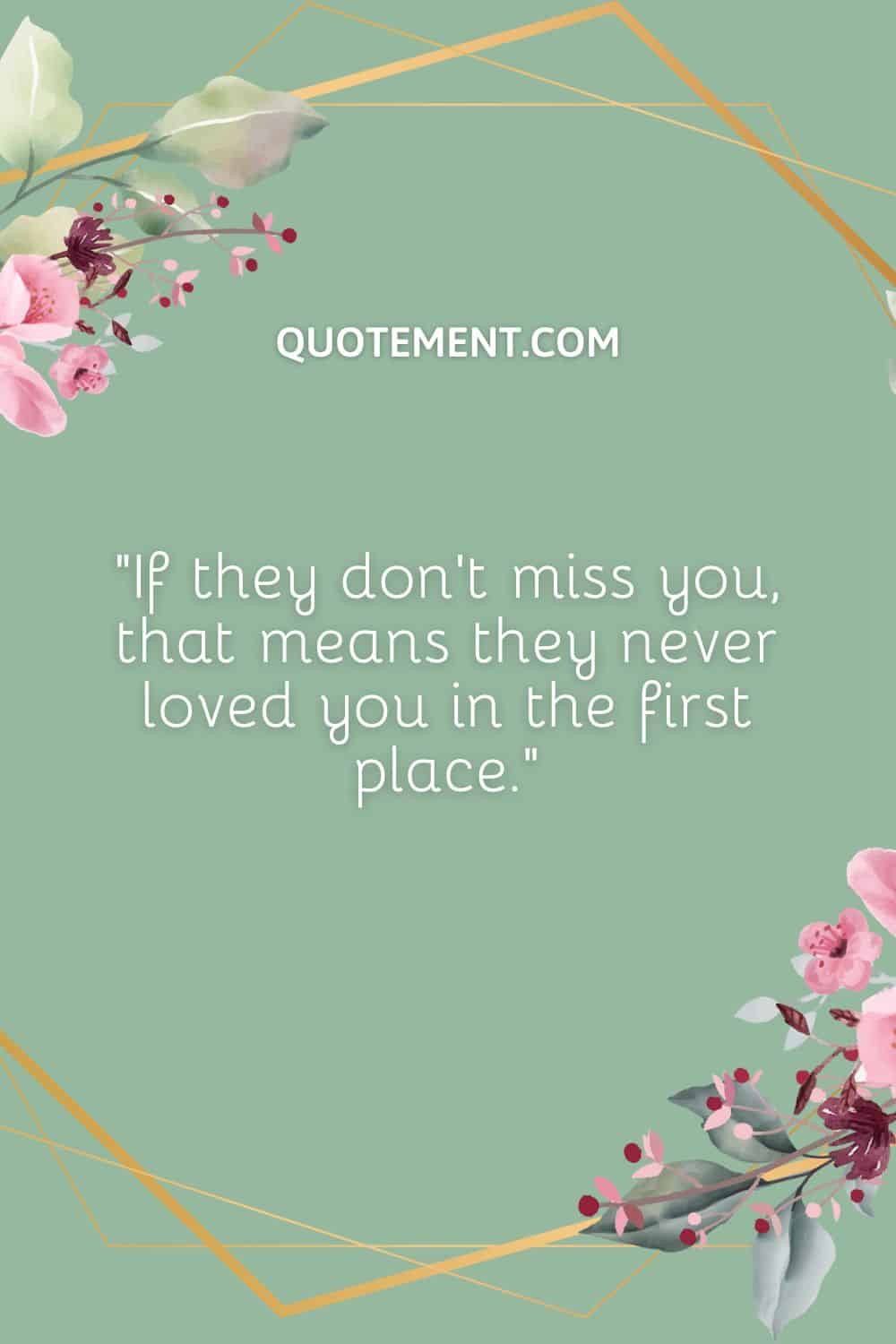 16. "The moment you feel like you have to prove your worth to someone is the moment to absolutely and utterly walk away." – Alysia Harris
17. "Learn to walk away from the arms where you don't belong before you end up suffocating there." – Sai Pradeep
18. "If they don't chase you when you walk away… Keep walking!" – Nitya Prakash
19. "The less you talk, the more you're listened to." – Pauline Phillips
20. "You can't force effort, patience, understanding, honesty, loyalty, commitment, trust and you can't force a connection."
Powerful Not Talking To Each Other Quotes
I recommend you also take a look at these never force anyone to talk to you and relationship quotes:
1. "Don't force anyone to talk to you, and you won't be disappointed."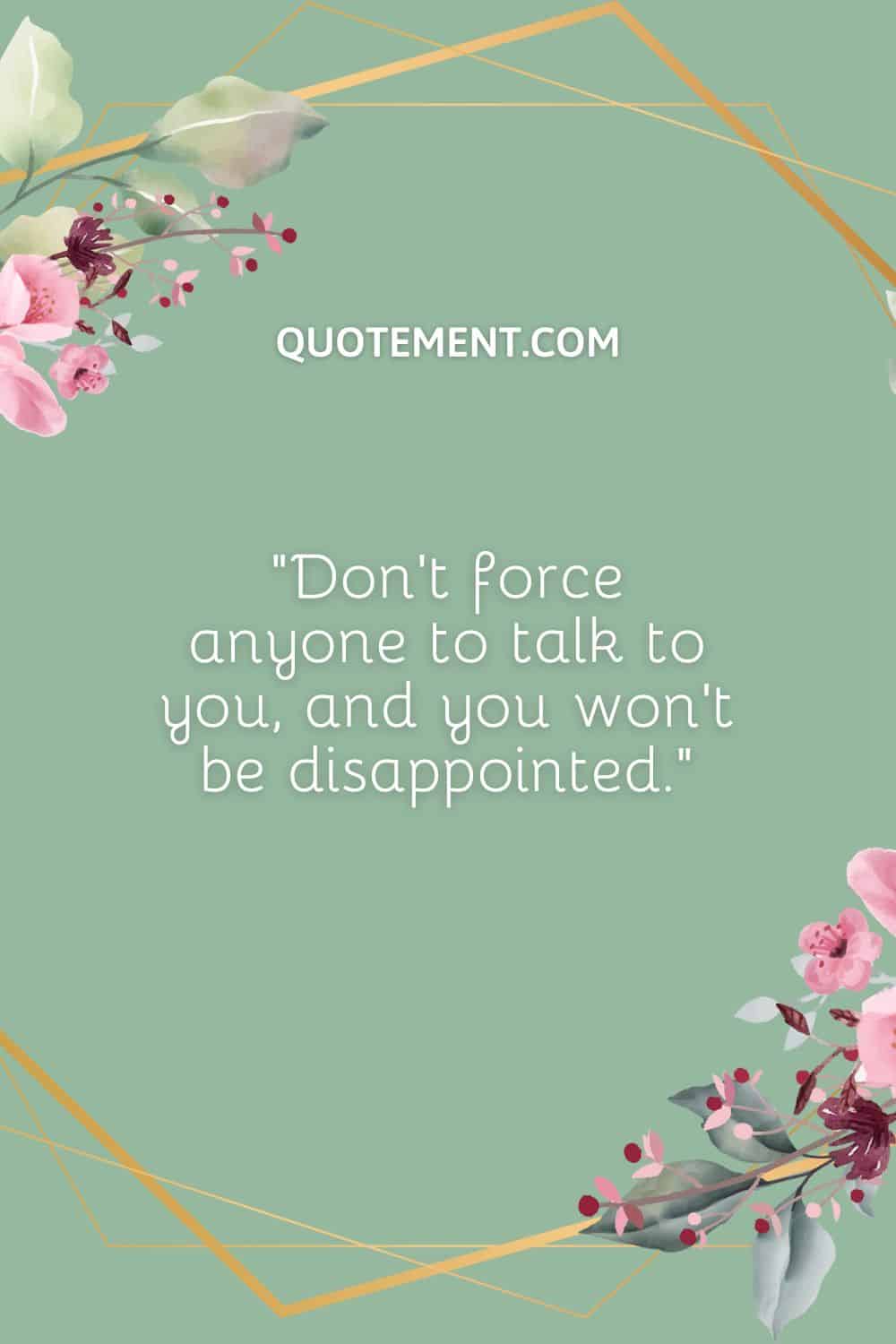 2. "The key word here is NO. If they don't want to speak, let them be silent in peace."
3. "We need to listen to that inner voice that tells us we deserve to be loved. And we need to accept that some people will never love us, no matter what we do."
4. "Be a bit of a challenge; not because you're playing games but because you realize you're worth the extra effort." – Mandy Hale
5. "Every woman that finally figured out her worth, has picked up her suitcases of pride and boarded a flight to freedom, which landed in the valley of change." – Shannon L. Alder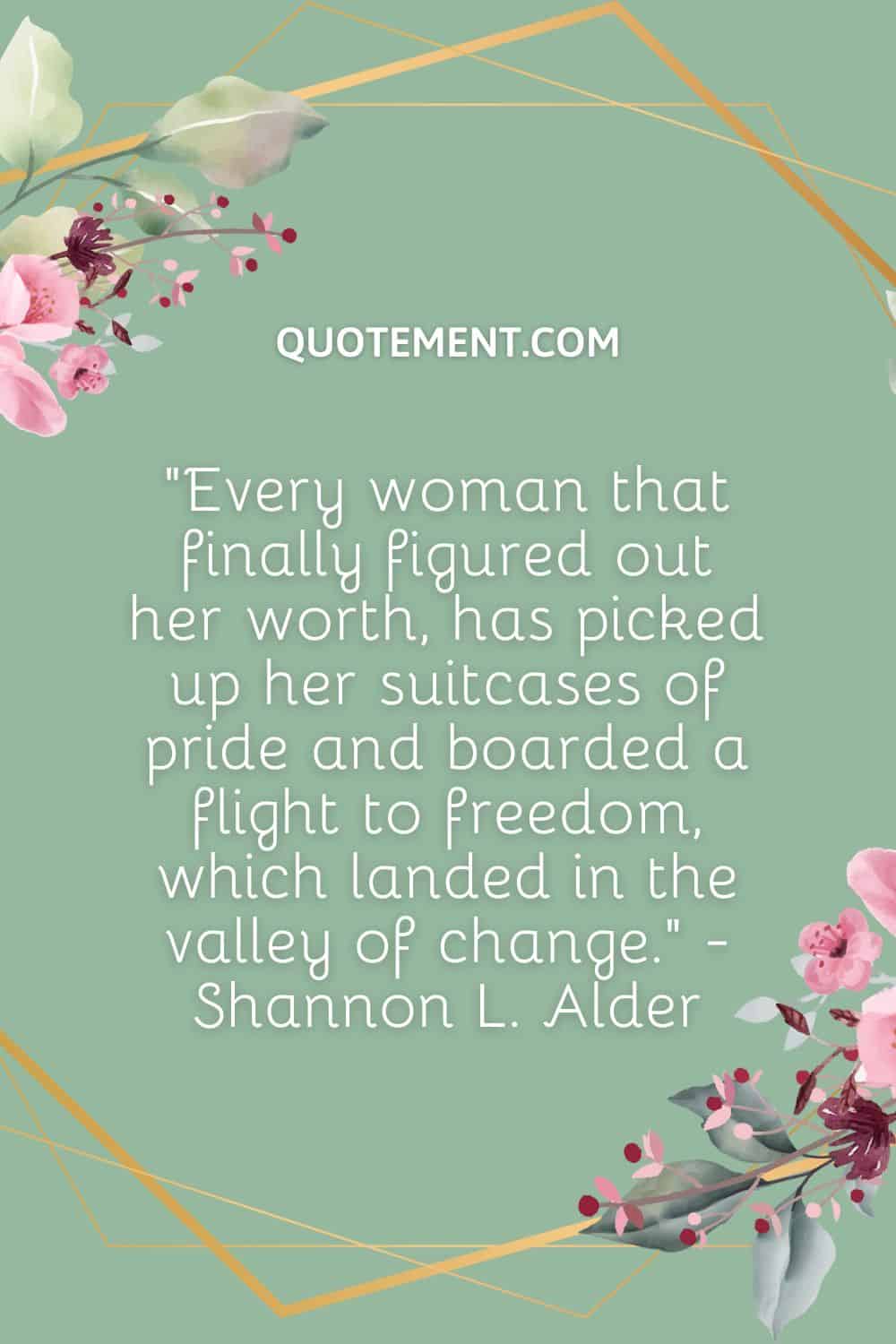 6. "Never force yourself to have a space in anyone's life because if they really know your worth, they'll surely create one for you."
7. "Don't force pieces that don't fit."
8. "Don't force someone to talk to you… If they really want to… They will…" – Maharatan Kumar
9. "You can't force raging water to be calm. You have to leave it alone and let it return to its natural flow. Emotions are the same way." – Thibaut
10. "Forcing things forces you to sacrifice your self-worth."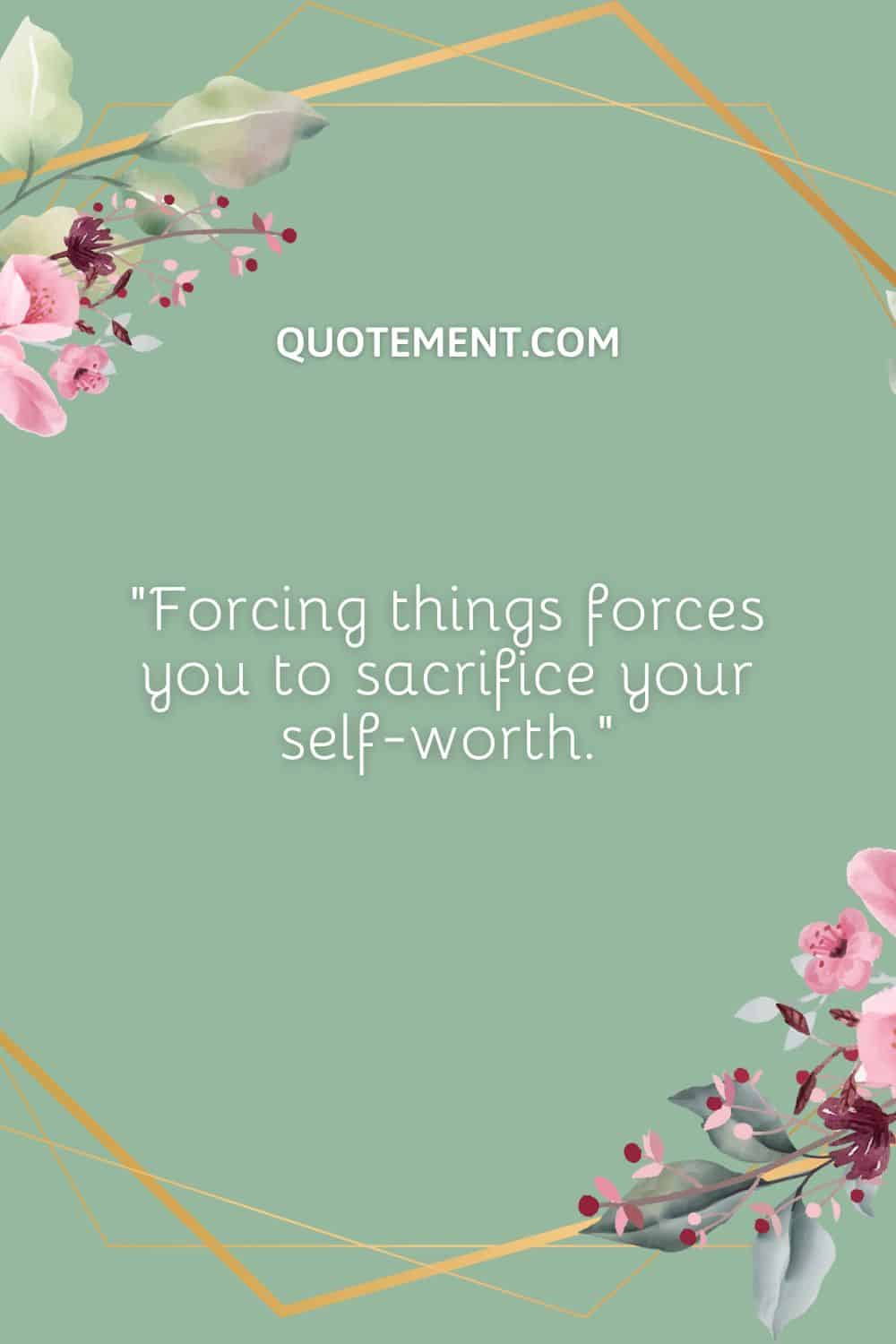 11. "You can't force people to stay in your life. Staying is a choice, so be thankful for people who choose you."
12. "If you walked away from a toxic, negative, abusive, one-sided, dead-end low vibrational relationship or friendship — you won." – Lalah Delia
13. "Keep the ones that heard you when you never said a word."
14. "Don't force anyone to talk to you. How do you feel when someone does that to you? Why would you want to do that to someone else or think it would work?"
15. "Love comes softly, it cannot be forced… cannot bear the weight of our expectations. Love always comes in the surrender – in the falling." – Ann Voskamp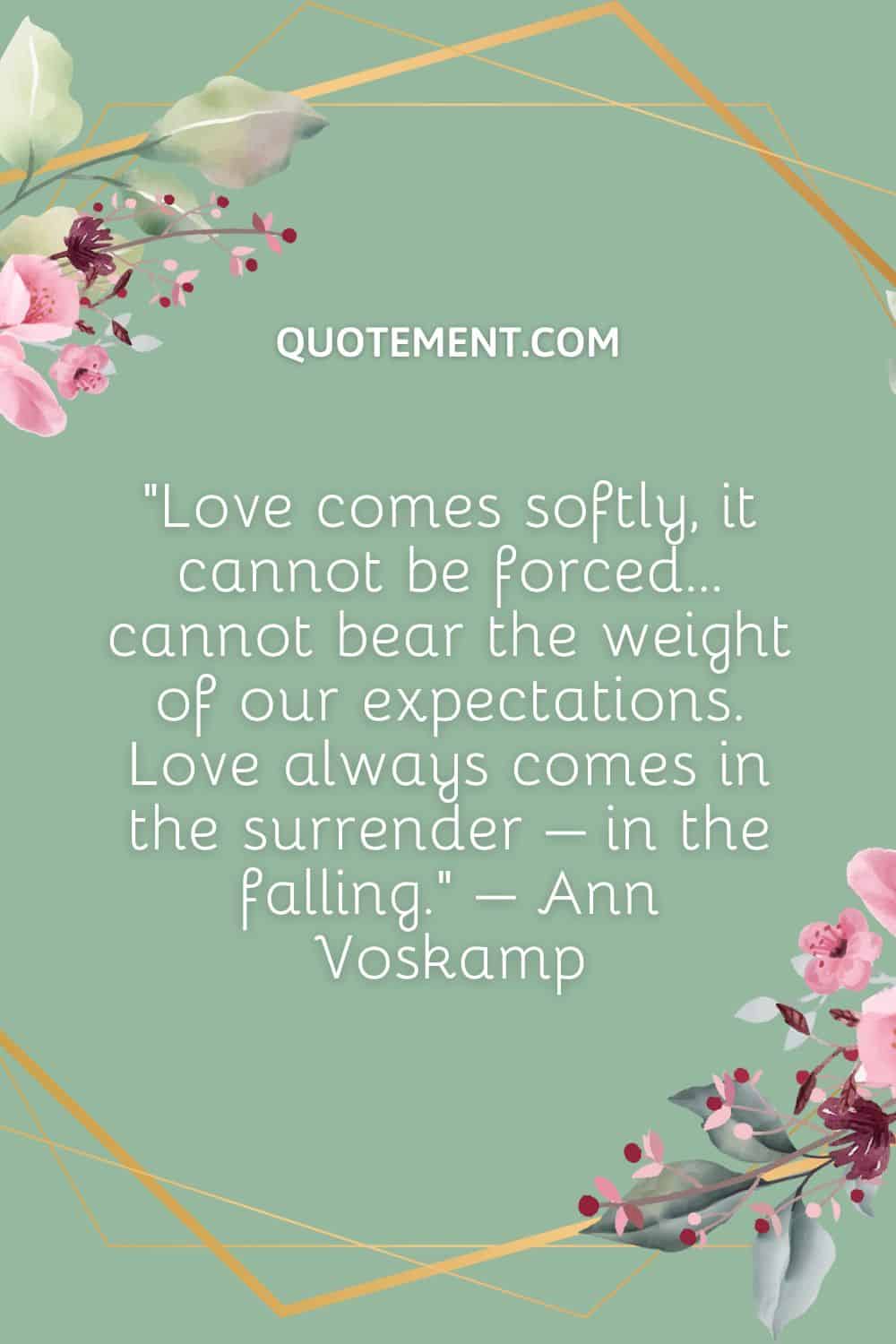 16. "You can't force anybody to love you, you can't force anybody to talk with you, you can't force anybody to be with you, you can't force anybody to have friendship with you, so basically, you don't have right over other hearts, minds and moods."
17. "If you don't want to talk or stay, you are good to go. I won't force you, because I am emotionally tired of wasting my energy on the people who don't even care or deserve it."
18. "I don't like forced conversations, forced friendships, forced interactions. I simply do not force things. If we don't vibe, we don't vibe."
19. "I'm at that point in my life where I don't force communication with other people. You wanna talk to me? Great, we can talk for hours on end. You don't wanna talk to me? That's chill, too. I'll be fine with or without you lol."
20. "The most painful thing is losing yourself in the process of loving someone too much, and forgetting that you are special too." – Ernest Hemingway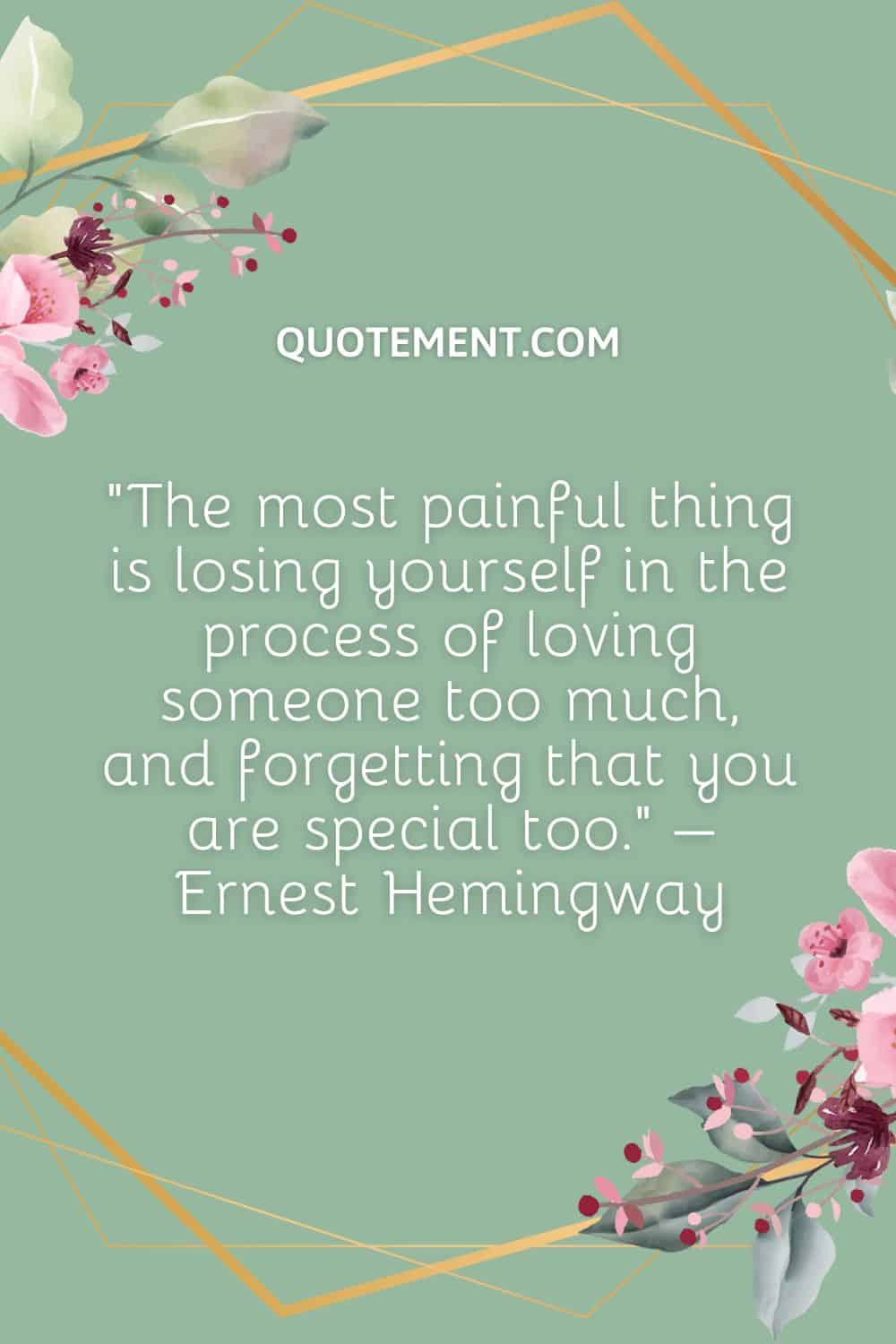 Meaningful Never Force Anyone To Talk To You Quotes
My unique collection ends with the following never force anyone to talk to you quotes:
1. "Don't force anyone to talk about their feelings or tell you something. Just give them their space and time; if they want to tell, they will tell you on their own." – Neha Maurya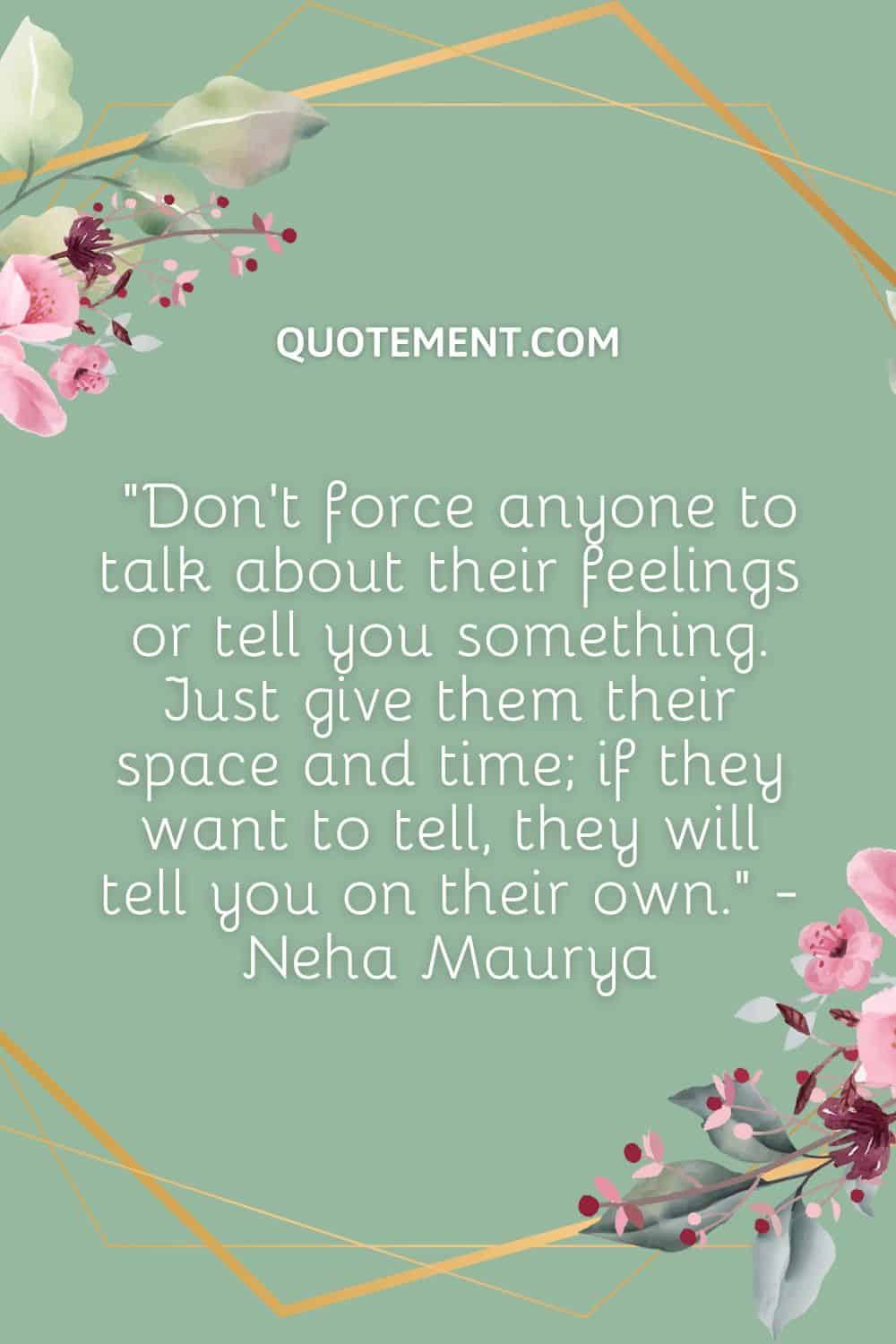 2. "You will never gain anyone's approval by begging for it. When you stand confident in your own worth, respect follows." – Mandy Hale
3. "I don't want to be married just to be married. I can't think of anything lonelier than spending the rest of my life with someone I can't talk to, or worse, someone I can't be silent with." – Mary Ann Shaffer
4. "Learning to have patience and not forcing the relationship is part of the twin soul process. If you are trying to force your will onto the other person, chances are you're not ready to really connect yourself. There should be no blame here – only deep and unconditional love." – Chimnese Davids
5. "When your intentions are pure, you don't lose anyone. They lose you."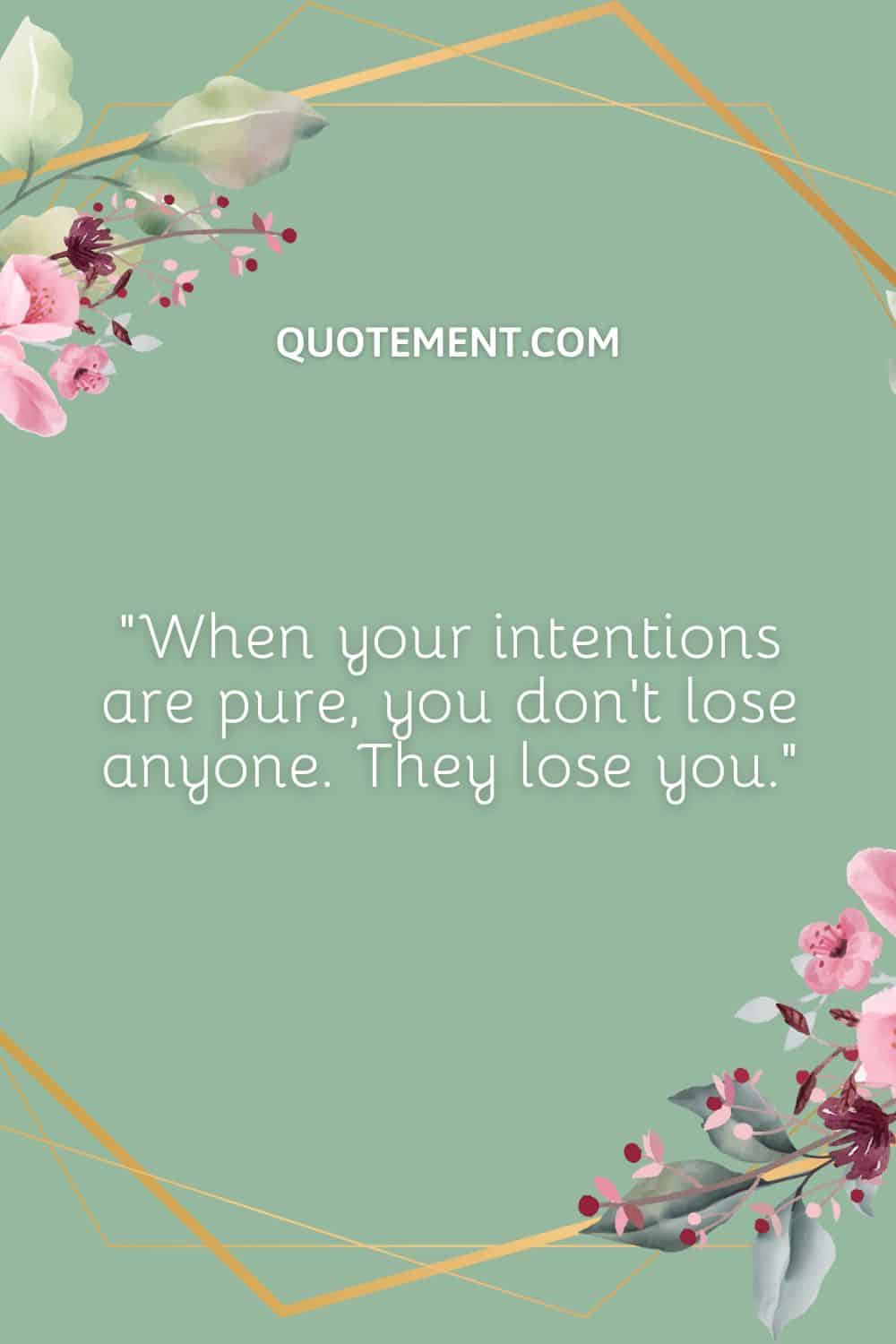 6. "People make time for who they want to make time for. People text, call, and reply to people they want to talk to. Never believe anyone who says they're too busy. If they wanted to be around you, they would."
7. "Happiness doesn't have to be chased… it merely has to be chosen." – Mandy Hale
8. "No one is always busy. It just depends on what number you are on their priority list."
9. "You have to accept the fact that some people are never going to be for you. Treat them with respect, but you don't need their approval to fulfill your destiny." – Joel Osteen
10. "Trust yourself and walk away from situations and people that don't have your best interest at heart." – Ben Ruston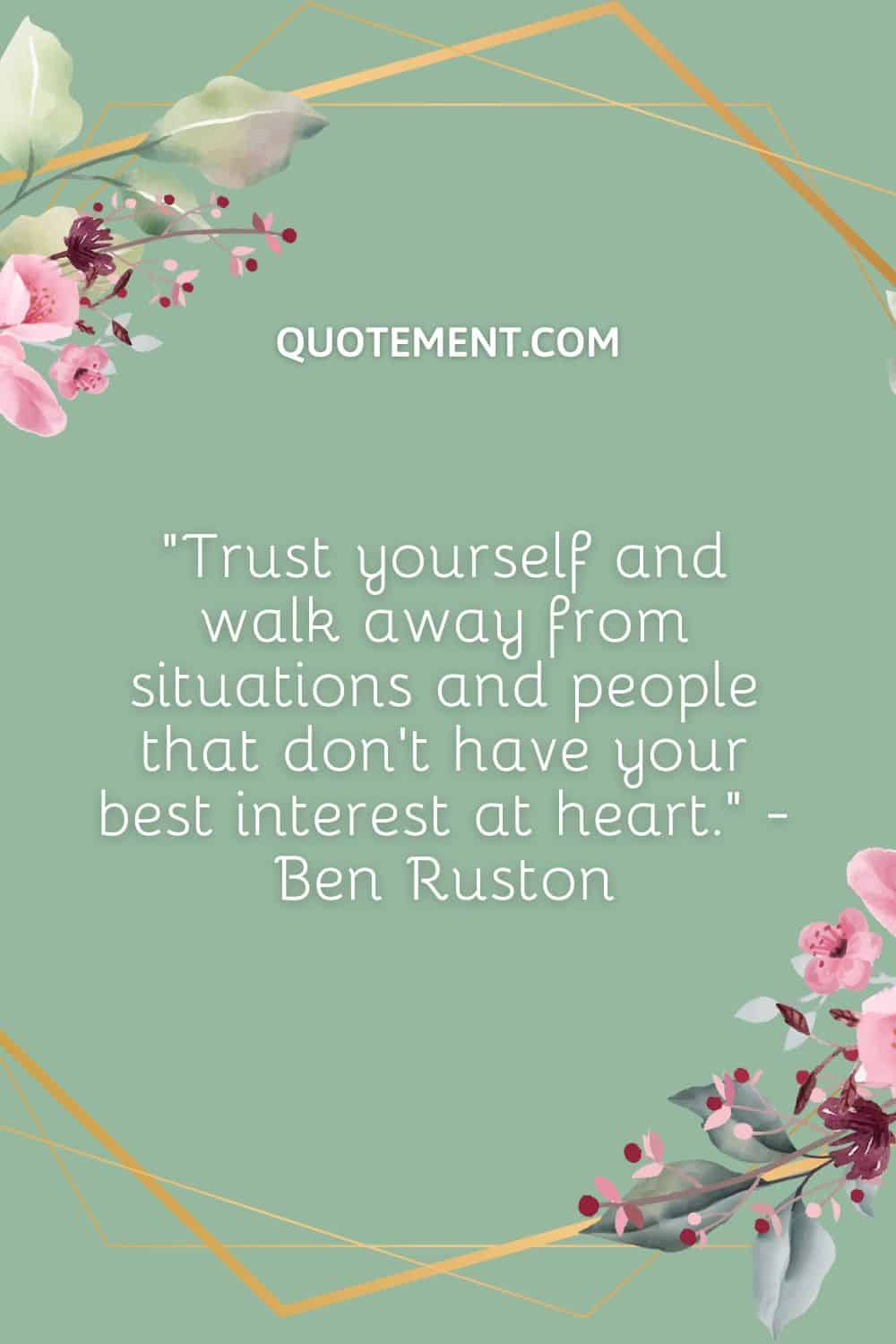 Final Thoughts
That's all, folks!
I firmly believe that my unique collection of never force anyone to talk to you quotes can inspire you to save your energy for the ones who deserve it!
We can build healthy relationships with other people only after we've established a healthy relationship with ourselves first.
Toxic relationships will drain our energy and destroy our self esteem. After being in that kind of relationship, our souls will be tired and we will only seek peace.
Also, our very own family members can often be very difficult to talk to, which is particularly sad.
Communication is supposed to be a two way street, and forced conversations with them are particularly painful.
Not only do you feel terrible, but you also make that person feel uncomfortable. It's not worth it!
Finally, I hope you'll share your favorite quotes on social media!
Let's promote self-love and respect and cherish people who free their time to listen to us and talk to us!
Until next time!
Read next: 130 Inspirational I Don't Need Anyone Quotes To Live By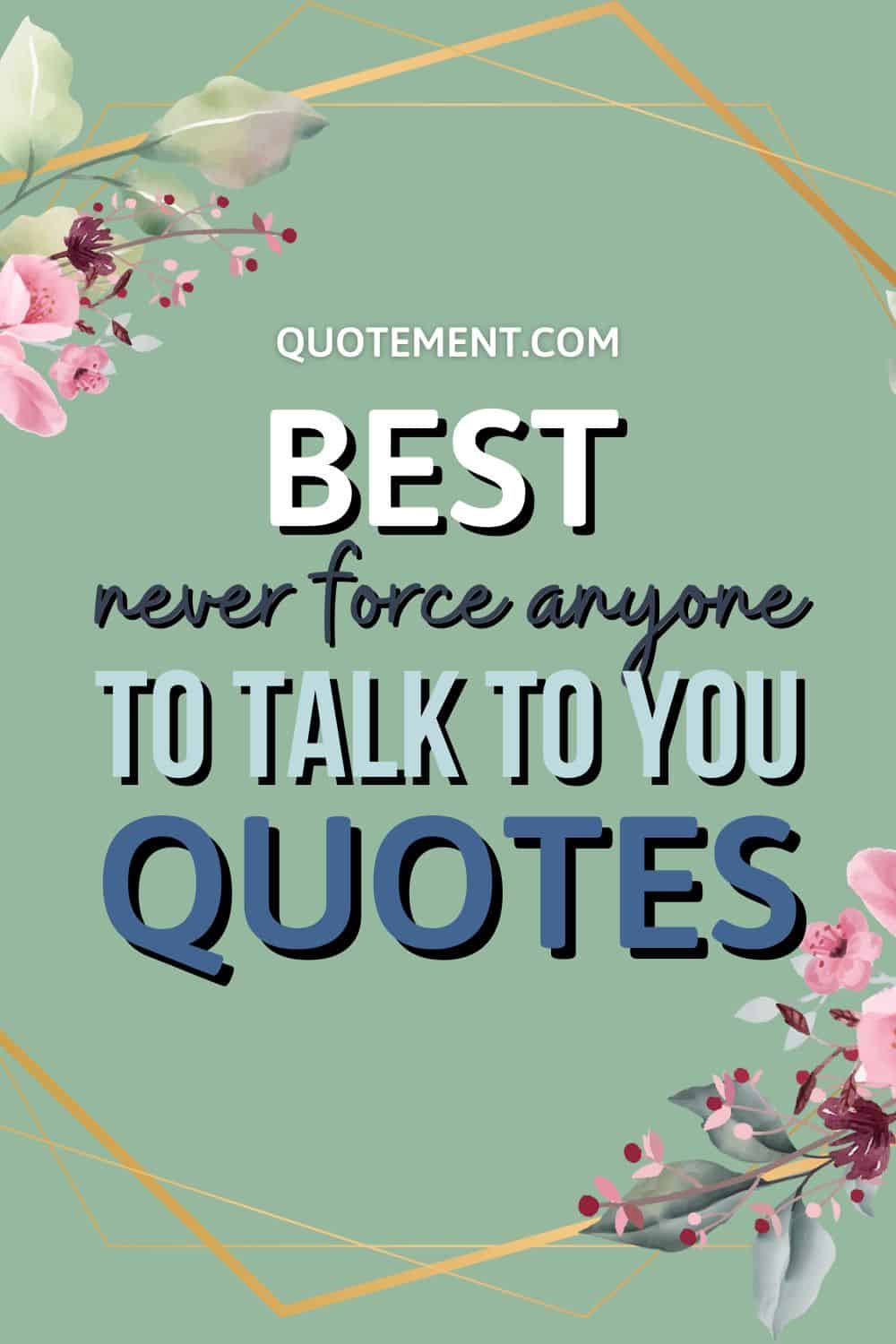 Emily Grant
A writer and poet at heart, Emily Grant has a talent for weaving words together in a way that inspires and delights. Her quotes reflect her love of nature, her appreciation for the simple things in life, and her optimistic outlook on the world.
Related posts