100 Sweet & Unique Happy 35th Birthday Wishes & Quotes
Emily Grant
0
13 min

read
59
Is someone close to you turning 35 soon? If so, make sure you wish them a happy 35th birthday in style.
If you're not sure how, I'll be more than happy to help you!
A month ago I was in the exact same situation; my sister was turning thirty-five.
I was looking for the best words to write in a birthday greeting card, which is how I came up with the idea to make this article.
Here you'll find all the best wishes for a 35th birthday available online. They will make your happy birthday card really special and unique!
Let's dive right in!
Top 20 Happy 35th Birthday Wishes
1. "Welcome to the club of late '30s. I hope you grow stronger, sharper, and healthier in the coming years."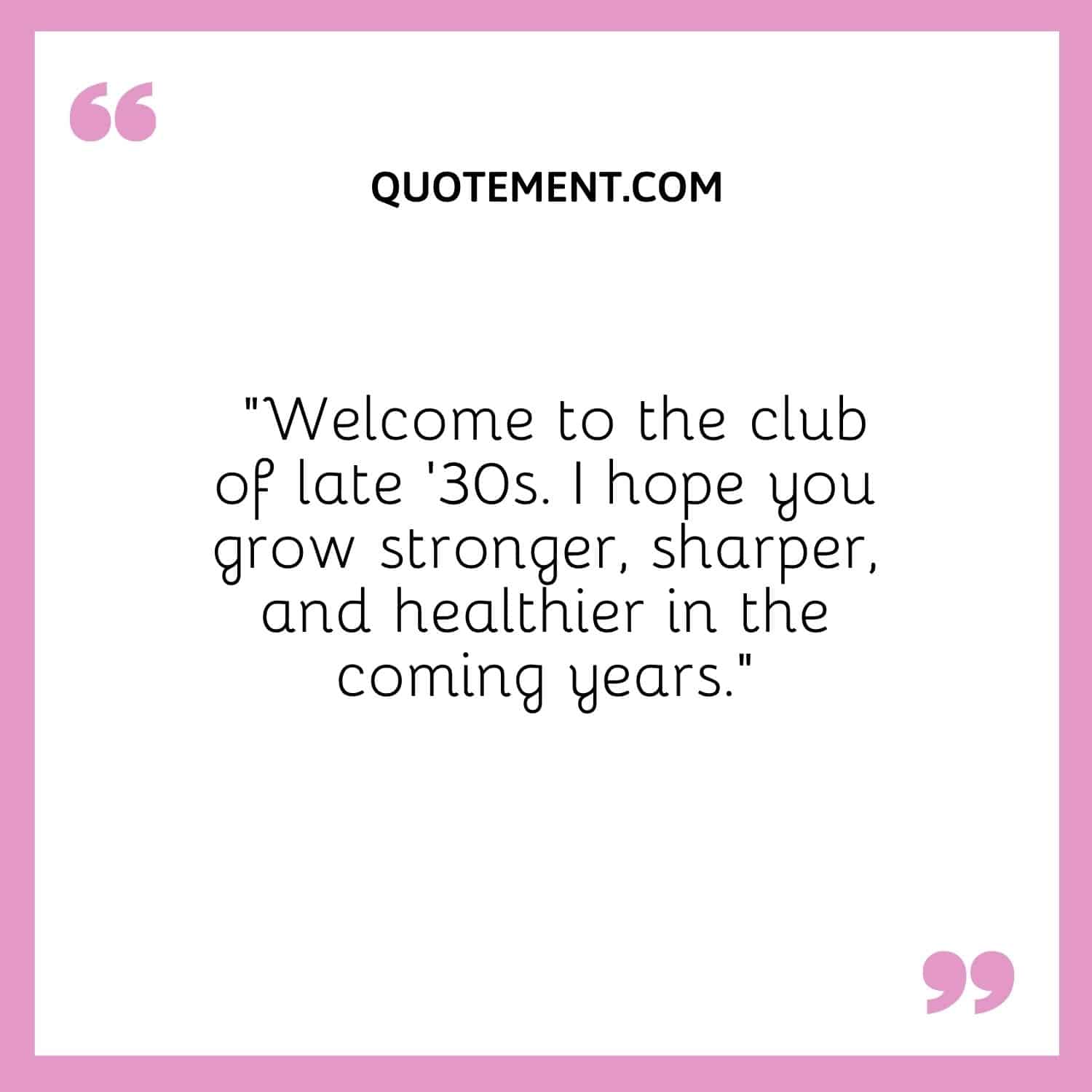 2. "From little kids with skinned knees to your 35th birthday today, I have loved every day as your friend."
3. "Let go of your failed dreams, weave a new desire. Clear away your delusions, and put new ambitions on fire. This is the perfect age to turn a new leaf and start over. Start living life to the fullest, for it is now or never. Happy 35th birthday."
4. "My thoughts never ceased to revolve around you because you are such a rare gift in my life. You changed the way I looked at life. Happy 35th birthday, sweetheart."
5. "Not thirty, nor forty, you are halfway between two milestones. A mix of youth and maturity, you are in life's perfect zone. Happy birthday."
6. "Who would not recognize the smile of someone like you? It's always charming. Please continue to laugh. This is your brand. Happy 35th birthday."
7. "Have a birthday as grand as the life that you have been living so far. Happy 35th birthday."
8. "No matter if it's your 35th or 60th birthday, if you have a family to rejoice with, goals to work on, and time to pray to God, you will always be happy and feel blessed."
9. "I can't wait to have my 35th birthday. If it means I will be just like you, it couldn't come fast enough! Have a great day."
10. "Twenty-five, thirty-five… who cares?! When 35 looks like you, who wouldn't want to reach that age? Enjoy!"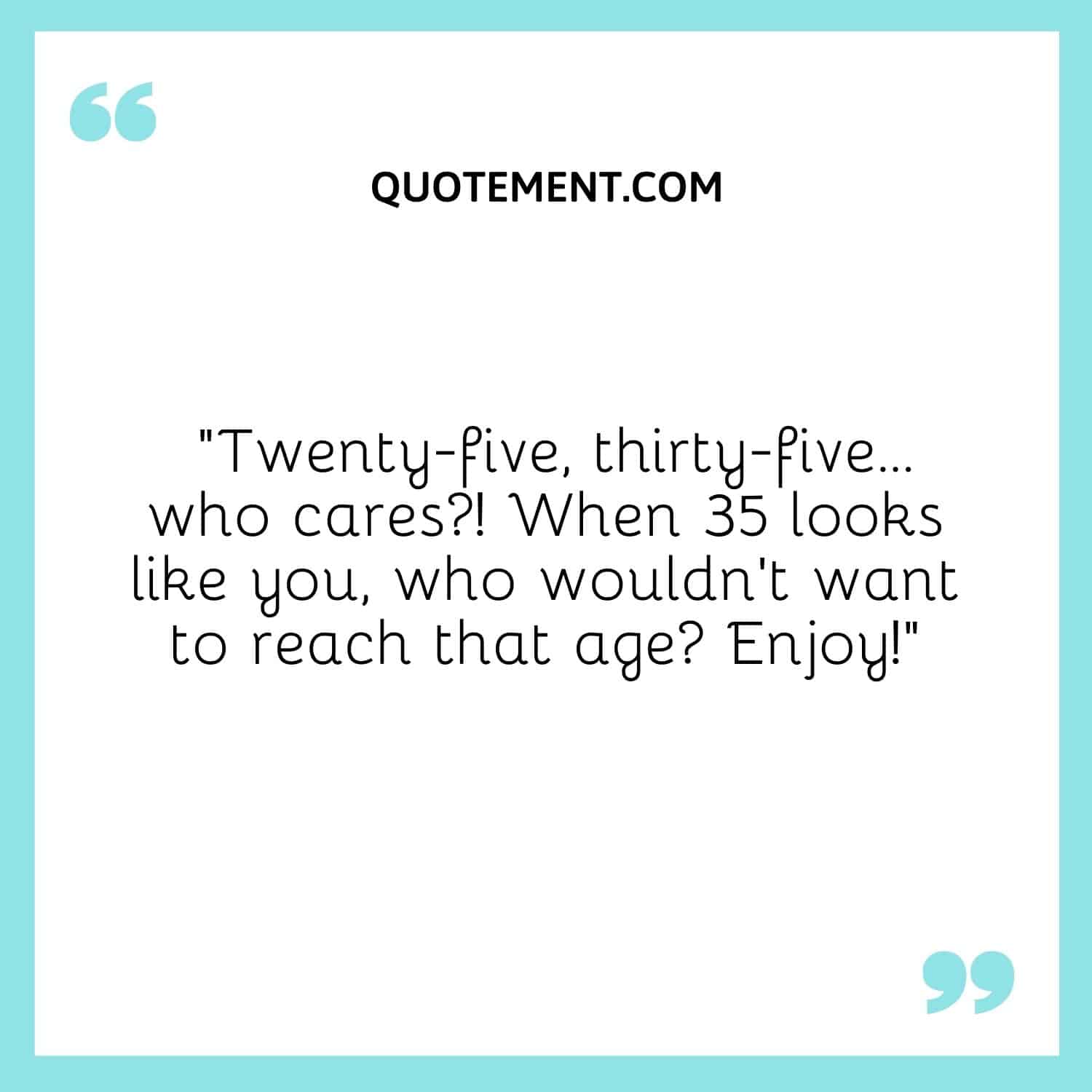 11. "On your birthday I want to make a promise that I will not tire until I fulfill all your wishes and desires. Happy 35th birthday to my sweet love."
12. "I'm not lighting up the candles, rather, I'm illuminating the sky with my dreams. I'm not blowing off the candles, rather, I'm blowing off my fears. It's time to live life to the fullest. I just clocked awesome 35."
13. "I don't know about you, but I think 35 is a perfect age. Smarter, wiser, more grounded, still full of energy – enjoy!"
14. "You bring joy, cheer, laughter, heartiness, gladness and so much more each day. I hope 35 will bring more of that too. Hearty birthday!"
15. "You are not 35, you are 18 with 17 years of experience. Happy birthday!"
16. "Thirty-five is a convenient age when you can still relive your crazy twenties and also show the maturity of your looming forties – as and when you choose to. Happy birthday."
17. "As you praise your thirty-fifth with your children and your better half, pause for a minute to be grateful for getting such a beautiful life.Happy birthday!"
18. "Wishing you a very happy, crazy, sassy, classy, and mind-blowing 35th birthday! Enjoy while you can as I can clearly see that you're getting older!"
19. "You look better and grow more character every trip you make around the sun. Happy 35th birthday."
20. "A world without you would be meaningless. Happy 35th birthday darling, you are awesomely loved!"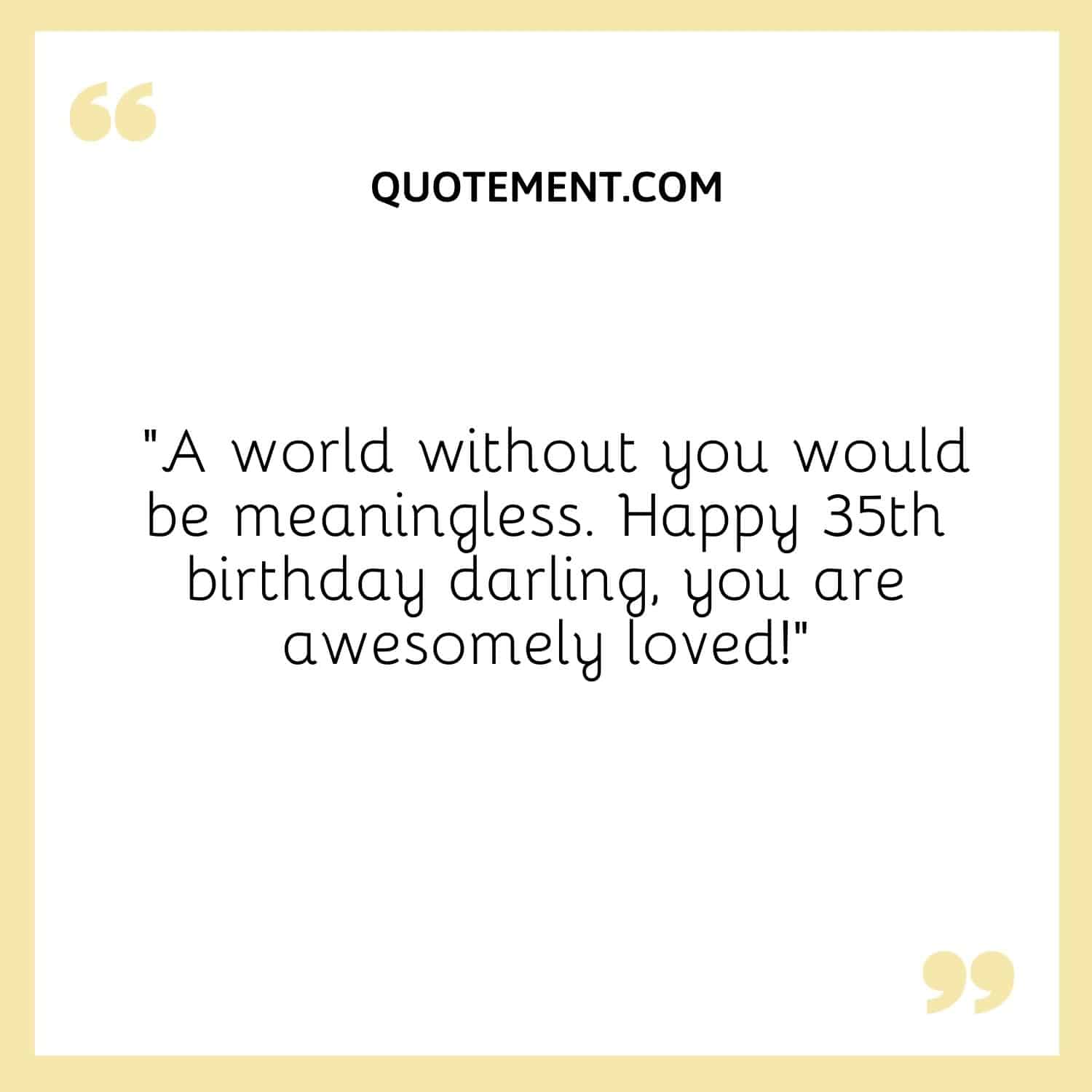 Magical 35 Happy Birthday Wishes
1. "Happy birthday, you magical creature."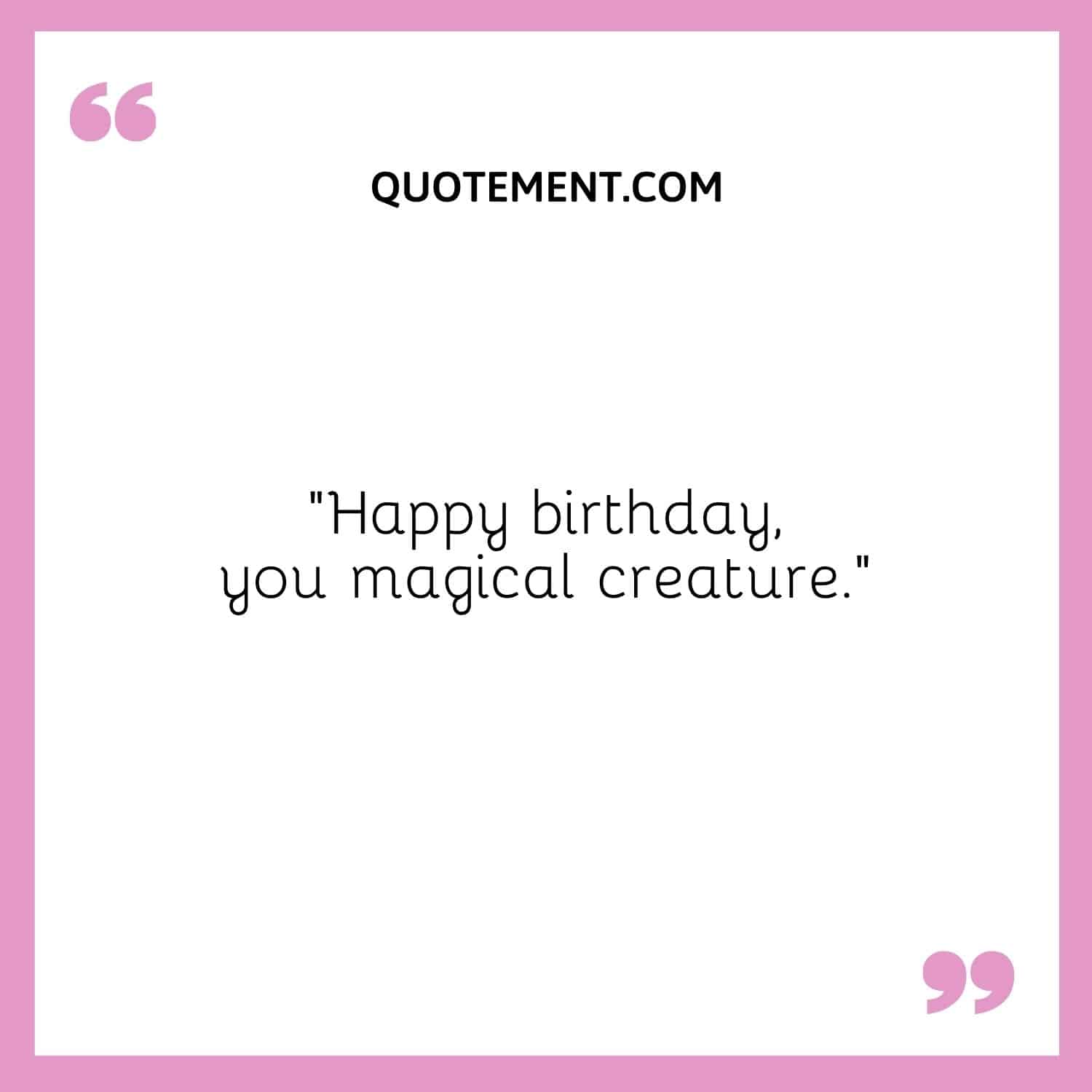 2. "You were such a fun and loving little child, and you're just a wiser version as you turn 35. Happy birthday, sweet thing!"
3. "No matter how old you are, to me you will always be my little girl. I am wishing you royal treatment today, princess. Happy 35th birthday!"
4. "I may not say this to you often, but you are one of my best friends. Even as I write these words, I feel like saying thank you. Thank you for being my friend, my shoulder to lean on, and a happy 35th birthday!"
5. "There are two types of 35-year-olds – one, who keep complaining and whining about what they couldn't do in life so far. And the others, who keep dreaming about the awesome things that are yet to be done. Which one will you be? Happy birthday."
6. "Cheers to the man who accepts me for who I am, my jokes, and my funny ways. Happy birthday, love. May all your heart desires come true."
7. "All these years I have always looked up to you as an inspiration and on the occasion of your 35th birthday I would just wish that you continue to prosper in the future so that I can follow in your footsteps. Happy birthday, my big sister!"
8. "My life is more beautiful with you in it because you are the most precious gem in the universe. I love you, sweetheart. Happy 35th birthday, darling."
9. "It seems like only yesterday you were born. Happy 35th birthday, son. I love you."
10. "I'll never forget that sparkle in your eye that made me fall in love with you. Happy Birthday my love! You never lost that sparkle."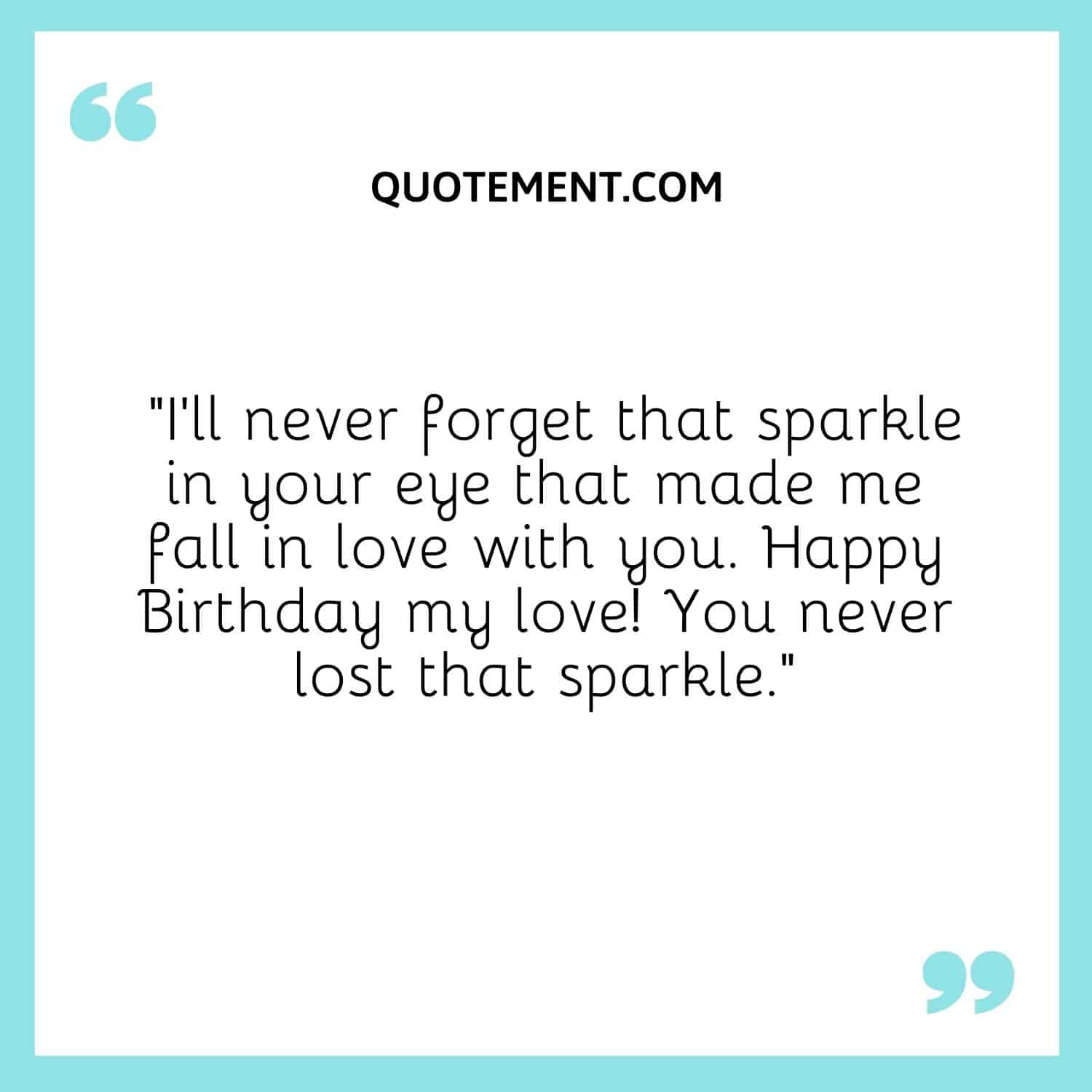 11. "Happy 35th birthday to the man who has a flowing ocean of knowledge, mountains of wisdom, and bravery like warriors. I love you!"
12. "Happy 35th birthday to the most wonderful woman I know. I am and always will be proud of you! Wishing you many more birthdays to come."
13. "Happy birthday to the most vibrant and enthusiastic 35 years old I know. My lovely daughter, you will forever be loved, cherished, and pampered by me. Enjoy your big day in a classic and dazzling manner!"
14. "The courage to live, the character to treat others well, and the grace to be the best. I wish on this special day of mine."
15. "You've been a blessing to everyone around you for 35 years – you deserve this day to pamper the magnificence you've become!"
16. "May you feel the same love as you have given us so far. Wish you a great 35th birthday!"
17. "You are loved for the little boy you were, the special man you are now, and the wonderful son you always will be. Happy thirty-fifth birthday!"
18. "Happy birthday, sweetheart! 35 years old and still the sweetest guy ever. I love you with all my heart."
19. "Your birthday reminds me of all the moments that we have spent together enjoying. I pray to god that the fun never ends. Happy 35th birthday, my dear friend."
20. "Thirty-five is the time to leave all the bad experiences behind, and rise above them. Now, enjoy!"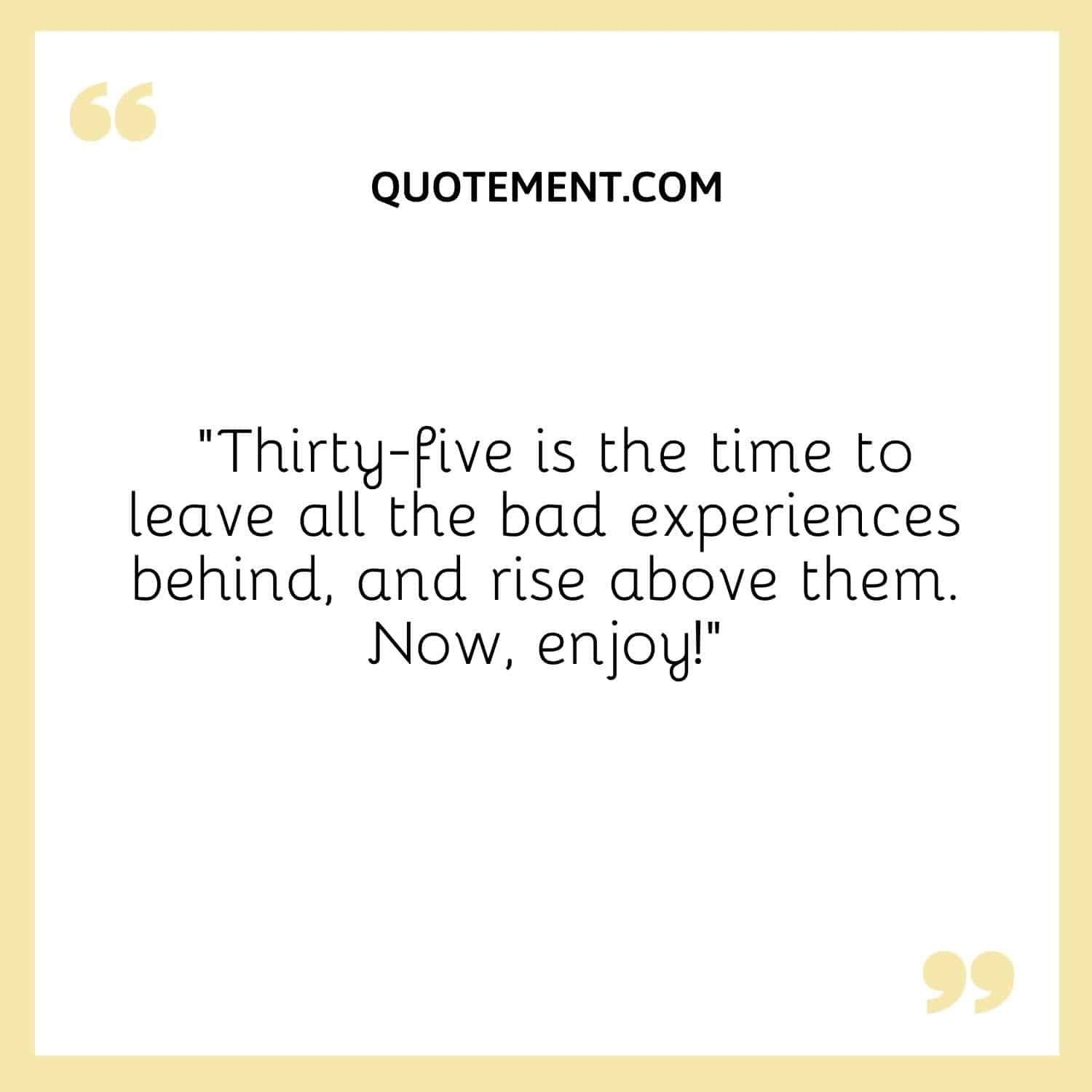 21. "Sending all my love and best wishes to an amazing wife, friend, mother, and woman who's been there for me from day one! Having you in my life has surely made it a better place. You deserve this special day so much. Happy birthday to my lovely wife."
22. "Today is my son's 35th birthday. I can't believe it was almost 35 years ago that he came into this world, screaming and kicking. He sure has grown up into an awesome man. Love you, dear."
23. "35 years later and you are still fabulous in my eyes. Happy birthday to a wonderful brother and unparalleled friend! Love you loads."
24. "Happy 35th birthday to the cutest and the most adorable sister in this world. You may turn 100 hundred years old, but for me, you'll always be my little baby sister. God bless you!"
25. "Thirty-five years old and still looking so very young, and I'm so lucky to be the one with you. Happy birthday, my queen!"
26. "Though you are turning out to be 35 now, your fitness levels are an inspiration for a 25-year youngster too. Keep inspiring and have a great birthday."
27. "Happy 35th birthday to the most vibrant, sweet, and the loveliest young lady I have ever encountered. This gift of your life makes me feel hopeful about the future. I know my life is in good hands baby girl!"
28. "For my boo who is turning 35 today. Thanks for making me a happy girlfriend. Here's to many more years of our love together."
29. "You mean the world to me and only this handcrafted 35th birthday cake can show you. Happy birthday, my love!"
30. "Today I celebrate the best thing that happened to me 35 years ago. Thanks for the life lessons and most of all for giving me incredible grandkids! Happy birthday my dearest daughter."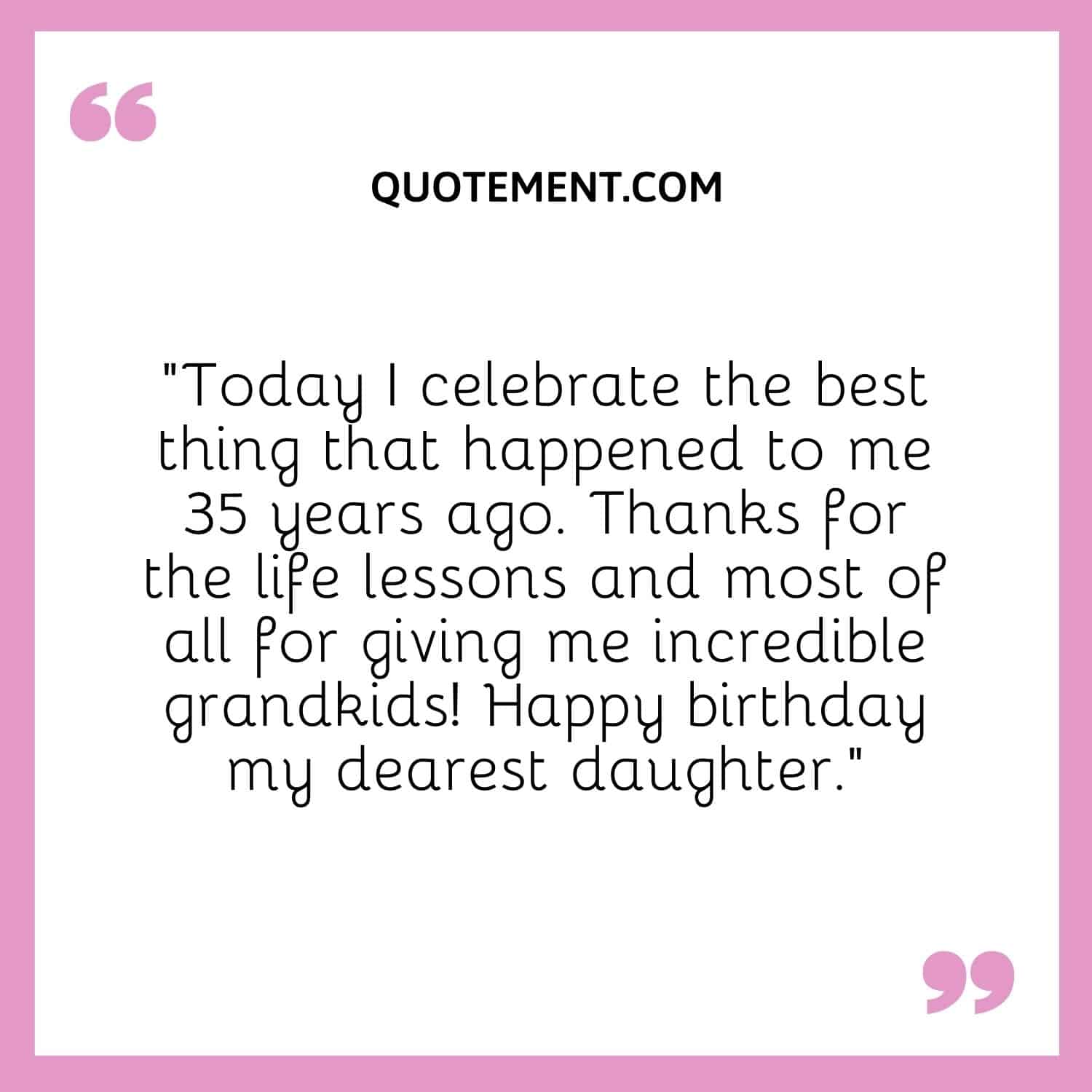 Funny Happy 35th Birthday Quotes
1. "Happy 30th birthday…again!"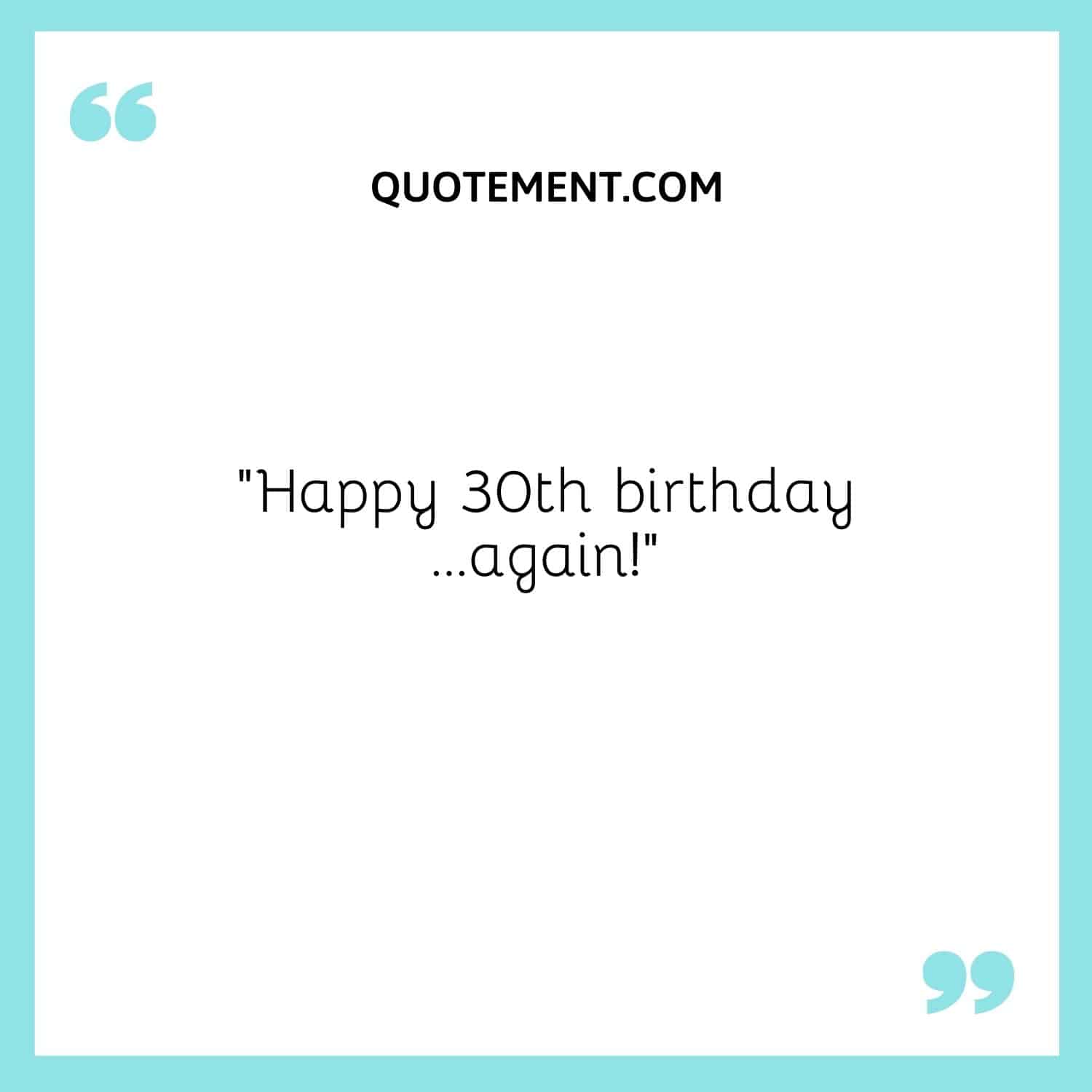 2. "The benefit of being precisely somewhere between your forties is that you can switch between acting youthful and old at whatever point you need. Happy 35th birthday!"
3. "Oh wow, so you've turned 35? I guess it's time for you to appear in those anti-wrinkle cream advertisements. Happy birthday, my old friend."
4. "35 years old! May peace, love, and all your desires be written in this chapter of your life, but not the wrinkles."
5. "Let's go out tonight and show our friends what a 35-year-old can do on the dance floor."
6. "Happy Tenth-Anniversary-Of-Your-25th-Birthday! Rock on, my young friend."
7. "Thirty-five, schmirty-five! Let's go out and pretend you just turned twenty. I'll lie if you will."
8. "You are setting a bad example for all 35-year-olds, with your great body, attitude, state of mind, and endless energy. Cut it out!"
9. "Remember how ACNE used to be your worst nightmare when you were a teen? Now that you are aging, start your countdown to welcome a new nightmare called WRINKLES. Happy birthday."
10. "Damn, you make 35 look good!"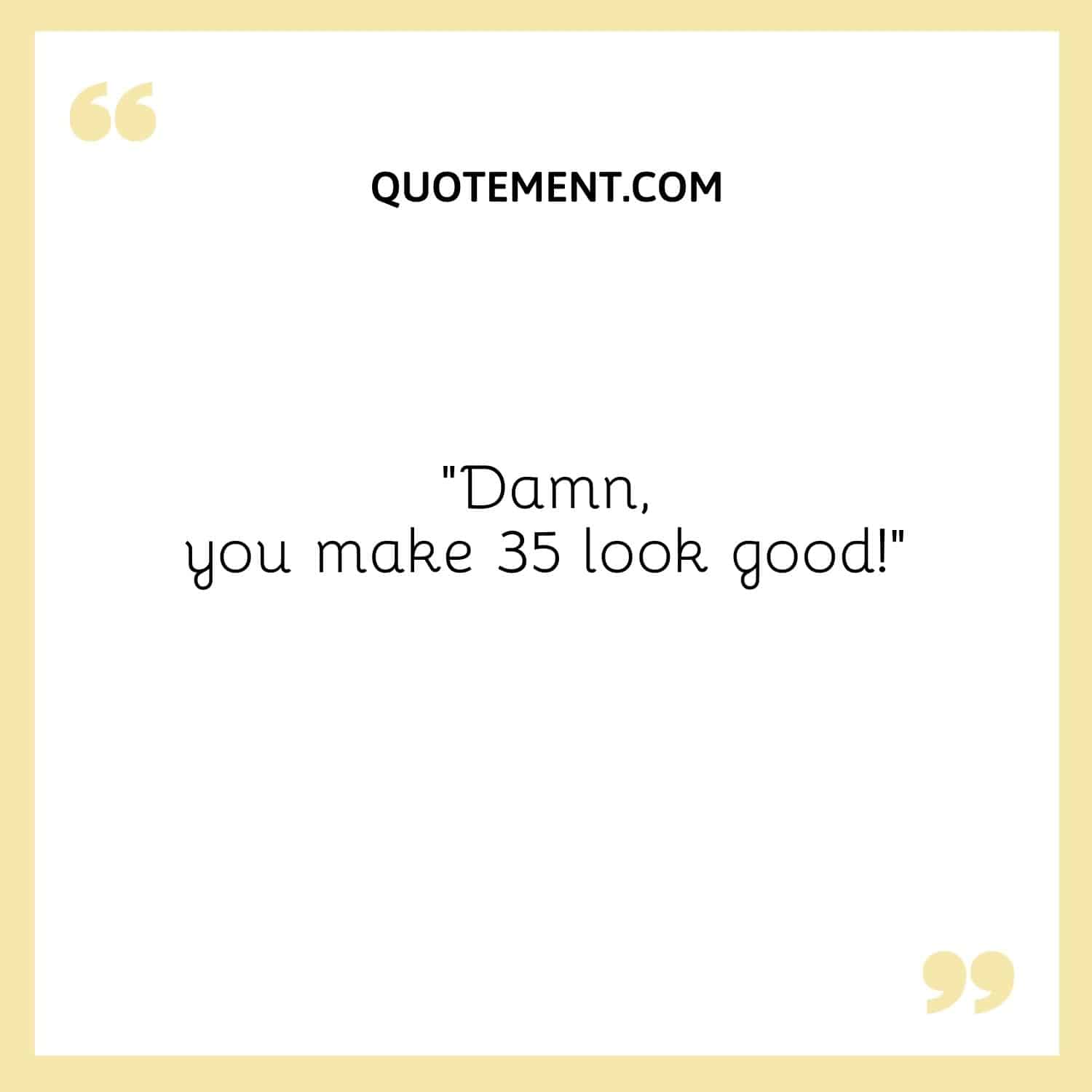 11. "Stop feeling gloomy for turning thirty-five. You are better off than all those people in the world who are celebrating their fortieth. Happy 35th birthday."
12. "Age is simply the number of years the world has been enjoying you."
13. "Happy birthday from your waaaaaay younger best friend!"
14. "Getting older is obligatory, but growing up is not. Happy birthday!"
15. "Not aging, just upgrading!"
16. "Happy 35th birthday! So today you're master of your domain, king of the jungle.(just don't forget to take out the trash)."
17. "If 50 is the new 40, then 35 must be the new 18, judging by you. Happy birthday!
18. "Congratulations on your 35th birthday. I just could not believe it because you do not look a day older than 34."
19. "Your genetics just called, they said 35 is a good time to go bald."
20. "And then, before you know it, you are freakin' halfway to seventy! Crazy, huh?"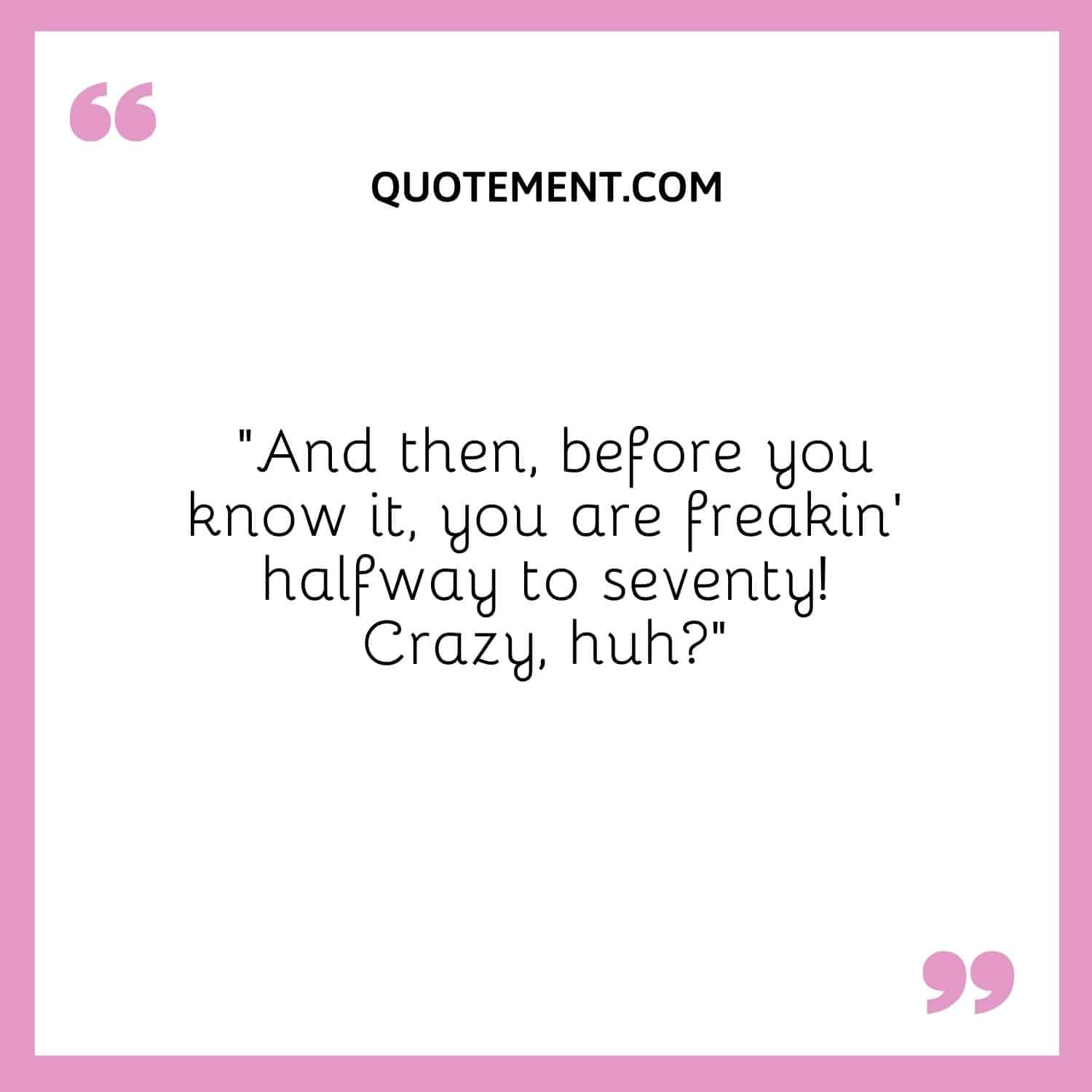 35th Birthday Card Wishes
1. "Stop looking for inspiration in people around you and start being an inspiration to others – this is the best way to live the best life you possibly can. Happy birthday."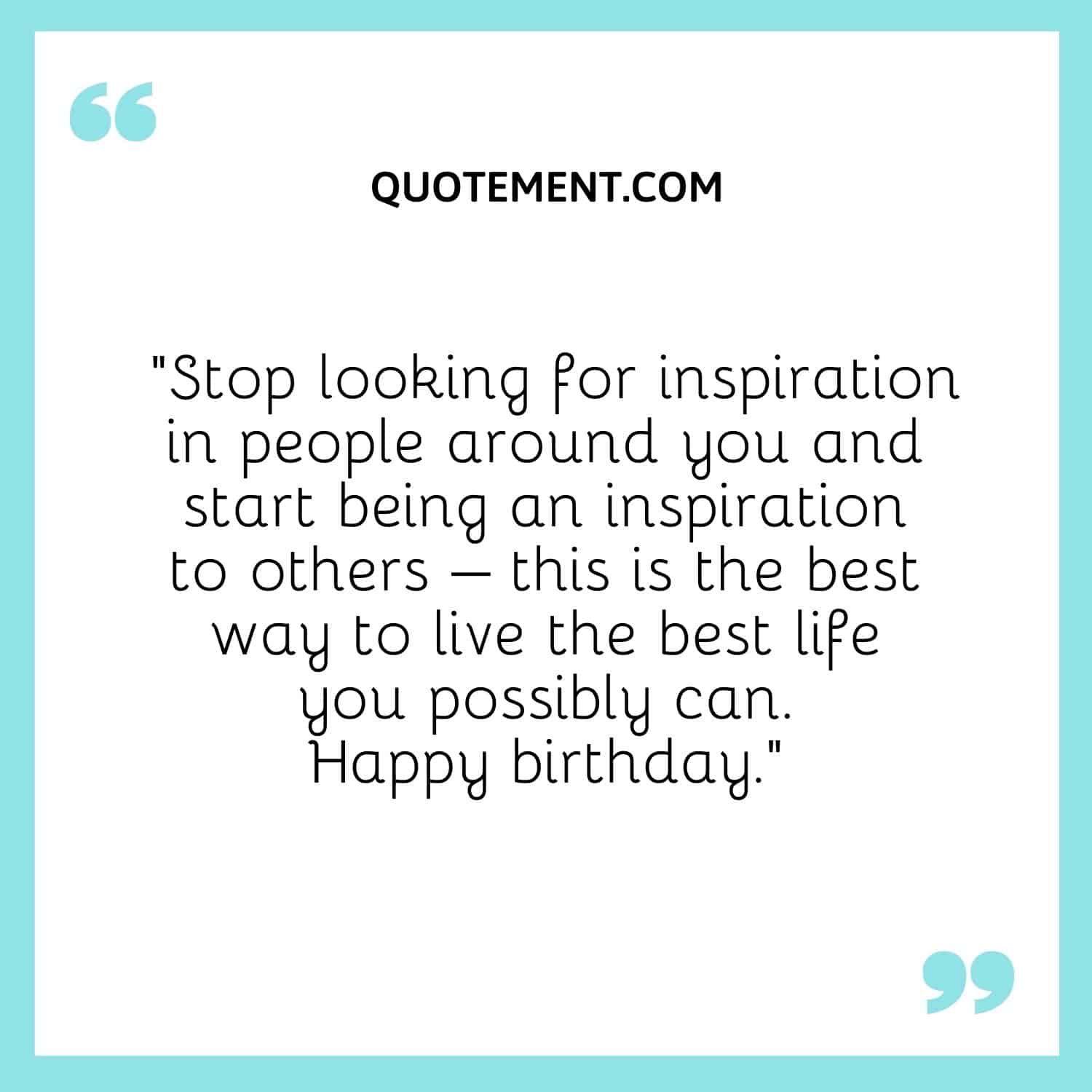 2. "Thank you for being such a good friend and understanding me thoroughly. Thirty-five is a milestone, so I am very excited to celebrate it alongside you! Let's toast to another amazing year ahead of us."
3. "Happy 35th birthday! We are so lucky to have you in our lives."
4. "Similarly, as God has favored me with you, may God favor you on your 35th birthday!"
5. "Life isn't measured in the number of years you live, but by the number of stories you can tell. Happy birthday."
6. "The light of your heart is visible on your face, it's nice to see you happy. We want to celebrate with your friend. Happy 35th birthday."
7. "As a young woman who has always broken all norms to stand out and succeed, it is no surprise to see you breaking biological norms and looking much younger than your age. Happy 35th birthday."
8. "May your birthday remind you that happiness is in the little things. Happy birthday, sweetheart."
9. "Here we go again! Time to dress up like the queen you are, and enjoy your 35th party. Happy birthday, sis!"
10. "I don't mind being thirty-five if it is going to make me look as stunning as you. Happy birthday."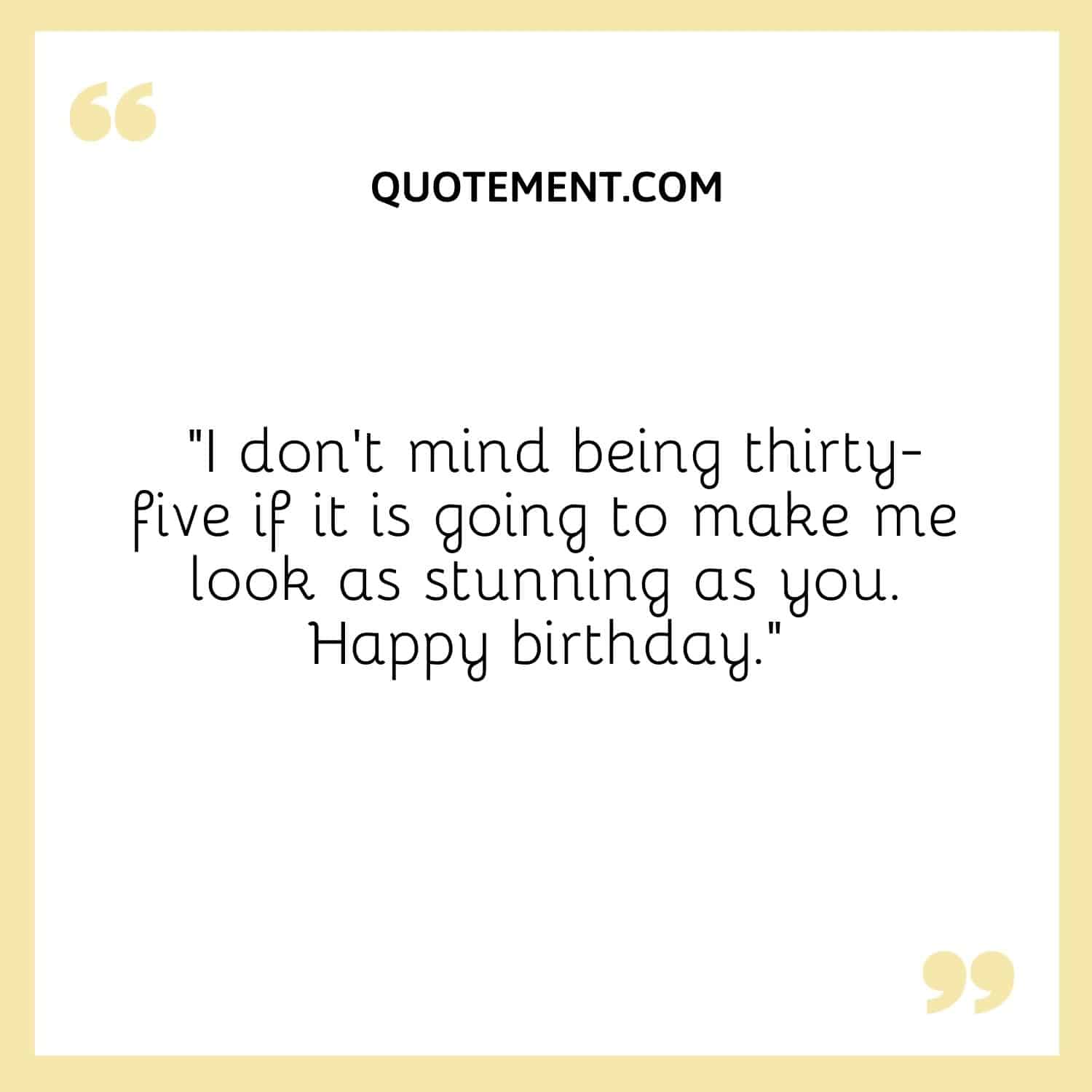 11. "The years may have gone by but one thing has frozen in time since you were eighteen – your looks! Happy birthday."
12. "Seems like just yesterday when I held your tender form in my arms. Thirty-five years have gone so fast. Happy birthday, my dear son. God bless you."
13. "Thirty-five's not young, but it certainly isn't old. In your case, I'd say it's just right. Happy birthday."
14. "Congratulations on turning 35, when everything becomes beautiful and sensible. May you continue to write good life series as you grow old."
15. "Happy 35th birthday to the craziest and one of the most fun-loving friends I have ever come across!"
16. "I know that with everyone expecting a lot from you, turning 35 can be scary, but you got this. I will always believe in you. So have fun!"
17. "Birthdays are like milestones. Each year you get a chance to reflect on your life and decide what you want to do in the future. I hope your 35 milestones have been fruitful and that the milestones yet to come are way better. Happy birthday!"
18. "It doesn't matter which birthday you are celebrating. As long as you have lots of money, celebrate any. Wishing happy 35th birthday!"
19. "I can still remember the day you were born you looked at me with your little eyes. Happy 35th birthday, my dear girl. Stay blessed now and forever."
20. "I cannot believe my favorite person in the whole world is about to turn thirty-five."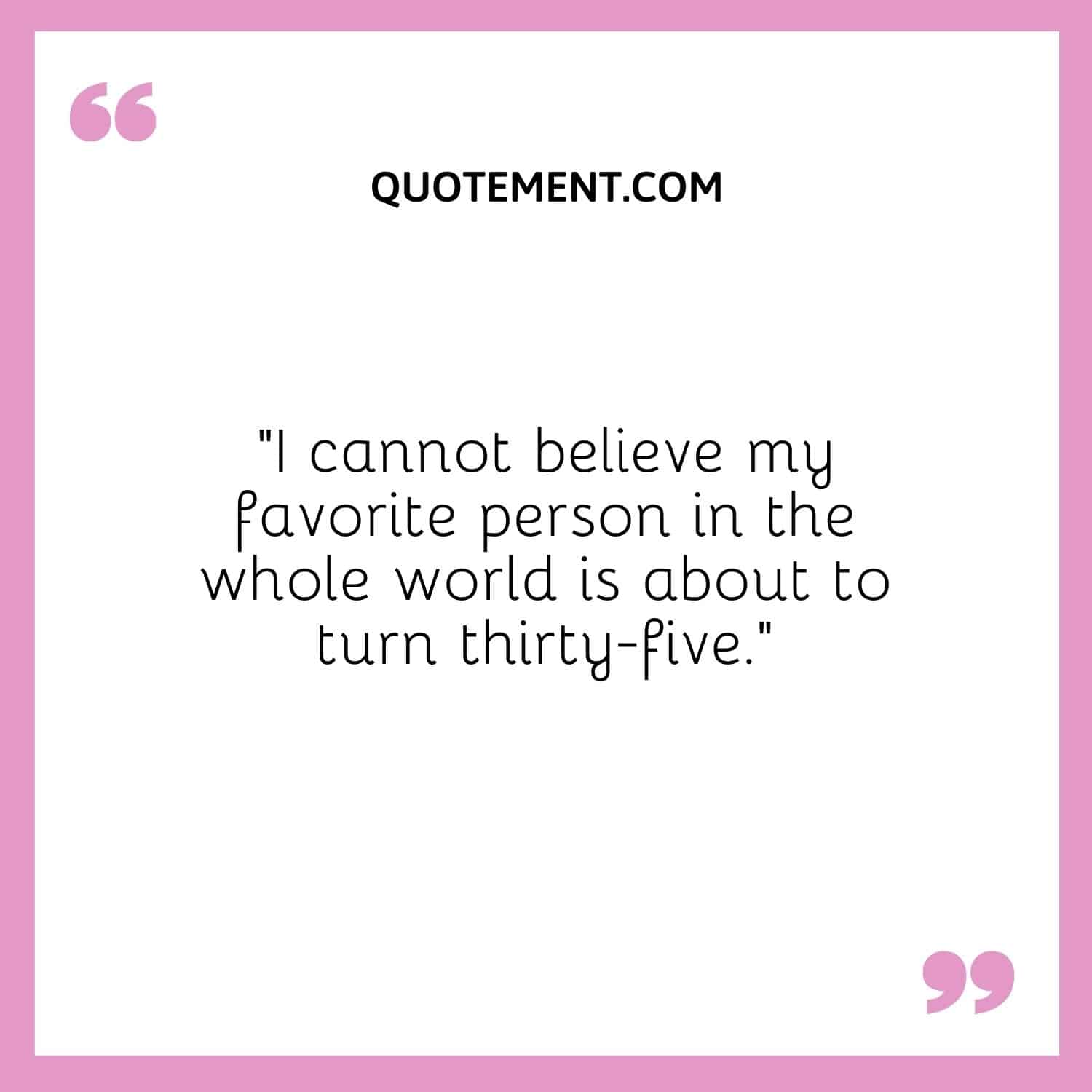 21. "Happy birthday! We hope you have a great year."
22. "The only person I look up to in times of need is you. Be prepared for a great birthday party bomb! Best wishes."
23. "You've made my world a happier place, sharing your gifts and talents with the world. Happy birthday to a son like no other!"
24. "May you get all the happiness, success, prosperity, and the happy married life's joy with your hubby. Have a blissful 35th birthday, sister."
25. "Happy 35th birthday, sweetheart. I feel so happy and blessed to be sharing this day alongside."
26. "You have given the perfect example of living life, I hope the young generation will learn something from you. Happy 35th birthday!"
27. "Happy birthday, baby hope you have a wonderful year. Thanks for all that you do, love you greatly."
28. "Life already taught you how to live, it's up to you how you can make your life more interesting. Happy 35th birthday."
29. "Growing old with you is so amazing. Happy birthday, dear hubby. May you live a thousand years more!"
30. "Wishing a very happy birthday to the love of my life! Words will never suffice how much you mean to me. May you always stay blessed!"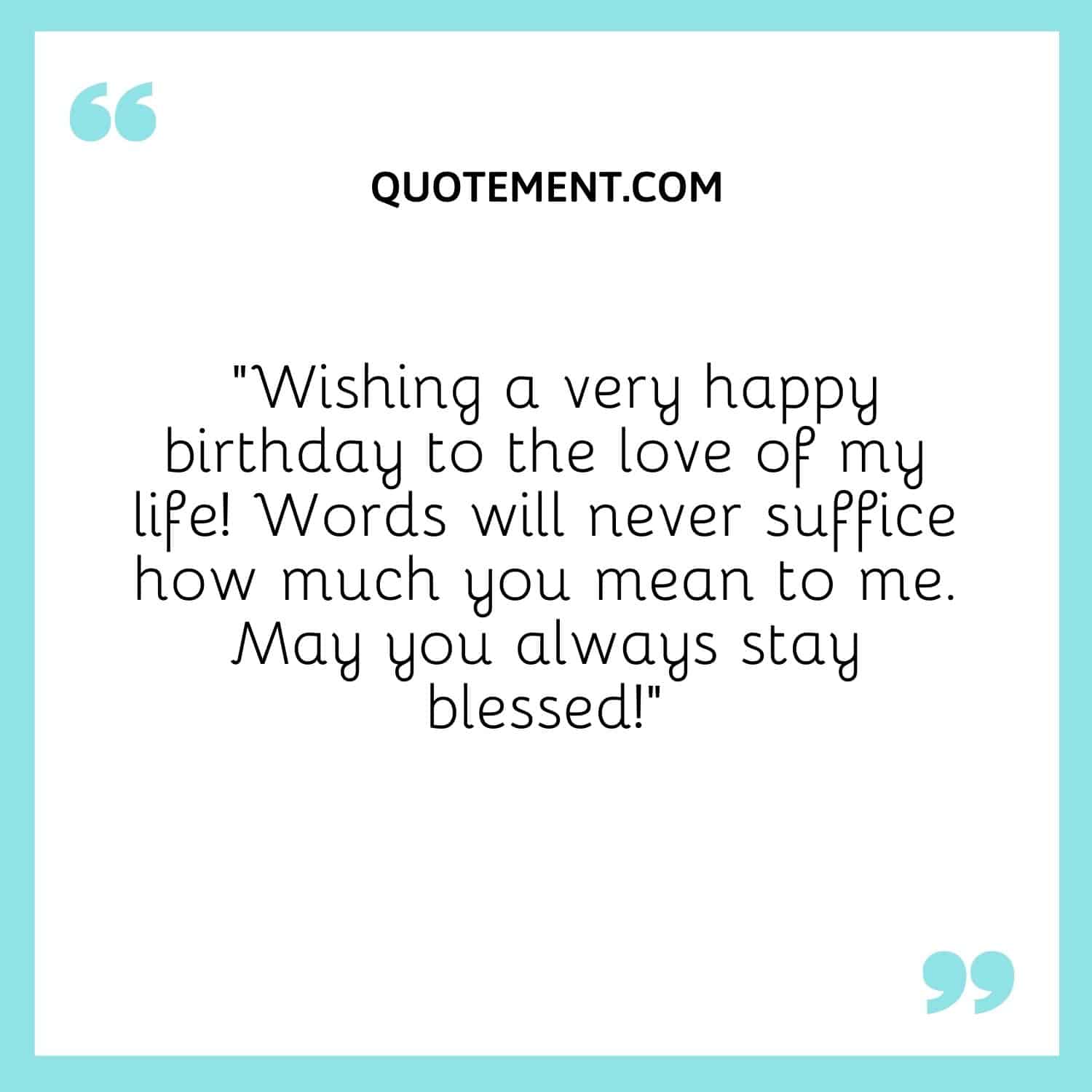 Conclusion
The 35th year of your life is a time when you're still young, but wiser and more experienced. That sounds perfect, doesn't it?
In a world where youth is glorified, we sometimes tend to forget that real beauty only gets more magnificent with age.
I hope you liked these happy 35th birthday wishes I collected for you.
Until next time!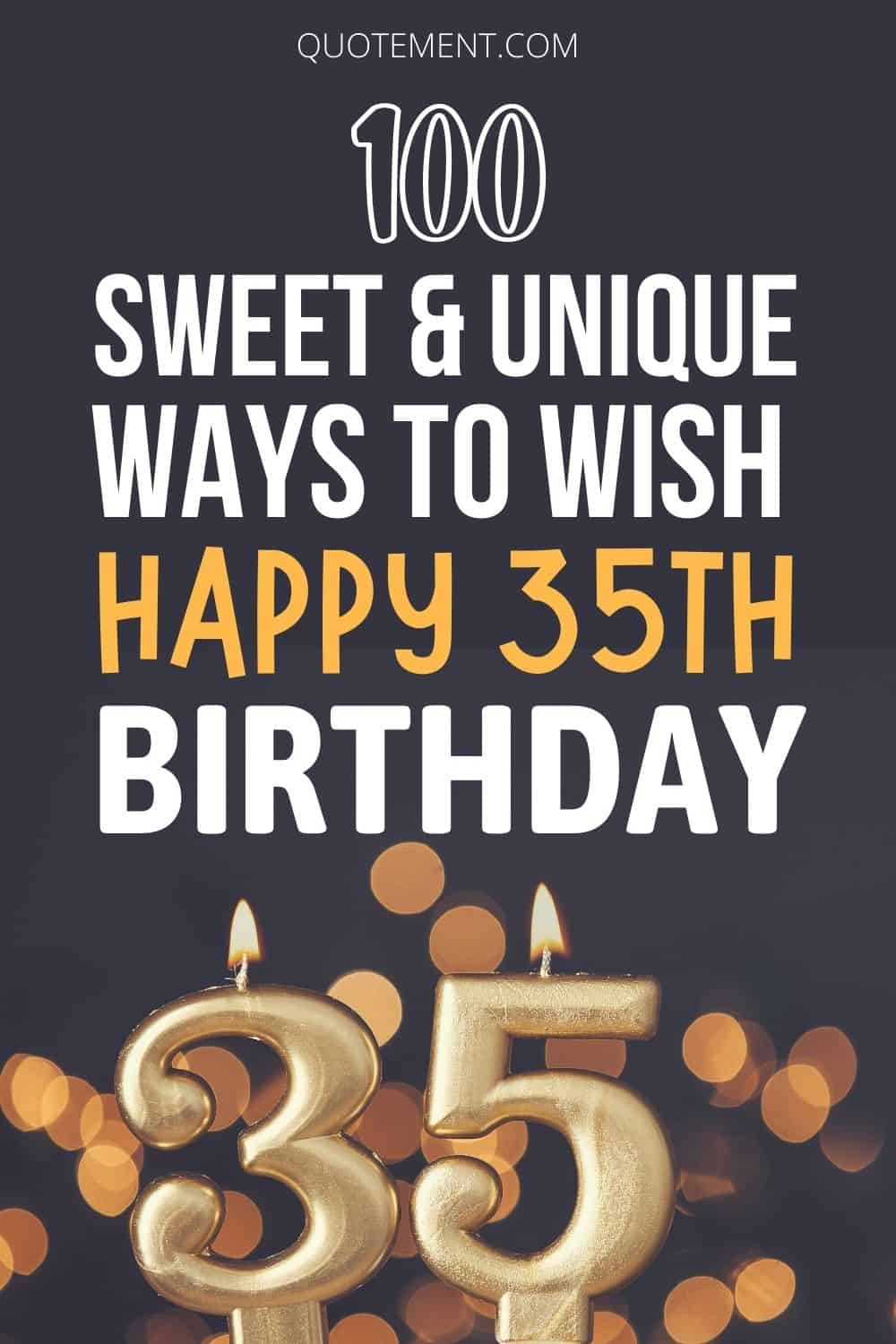 Emily Grant
A writer and poet at heart, Emily Grant has a talent for weaving words together in a way that inspires and delights. Her quotes reflect her love of nature, her appreciation for the simple things in life, and her optimistic outlook on the world.
Related posts